This post brought to you by Safety 1st in honor of Child Passenger Safety Week!
Car crashes are the leading cause of death for children age 1 through 12 years old.  The goal of Child Passenger Safety week, sponsored by the U.S. Department of Transportation and the National Highway Traffic Safety Administration, is to make sure all parents and caregivers are properly securing their children (ages 0-12) in the best car restraint (rear-facing, forward-facing, booster, seat belt) for their age and size. Keep your precious cargo safe!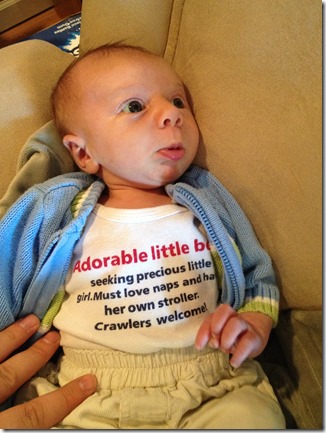 Car Seats are a Necessity!
Working in an emergency room, I see a lot of people after car accidents. Whether they crash, roll over, get hit, or just drive off the road, most of them don't intend on getting in an accident that day. You can't predict it and, most of the time, you can't control it. And it's common sense: being buckled up significantly decreases your chance of being hurt. Yea, the seat belt might dig into you chest a little and leave it sore, and it's "annoying" to put on, blah blah blah, but that's much better than being thrown 20 feet from your vehicle and going home in a wheelchair, or never going home at all. "It'll never happen to me, I'm a good driver" is easy to say, until it does happen to you. Sounds kind of rude, but that's reality.
As adults, we can buckle up, easy. And it's our responsibility to make sure any child in the vehicle is also properly restrained. Safety 1st provided the following information (with some edits by me) to help educate us and ensure the safety of your precious cargo!
Safety 1st Consumer Safety Expert: Julie Vallese
Check out the following video full of great information for anyone with, or expecting, a little one:
Importance of Rear Facing Car Seats
In March of 2011 the American Academy of Pediatrics (AAP) updated their car seat recommendations advising that children should remain rear facing until the age of two, or until they reach the maximum height and weight requirements allowed by their car seat.
According to a study in the Journal of Injury Prevention children under the age of two are 75% less likely to die or be severely injured in the event of a car crash if they are rear facing. When a child is rear facing, their head, neck and spine are better supported and in the event of an accident, crash forces are distributed over the child's entire body.
Think about it: the force of the crash pushes you forward, snapping your head forward and giving you whiplash. Little baby dude doesn't have much neck strength, so if he isn't rear facing, his little head has no support. Not good!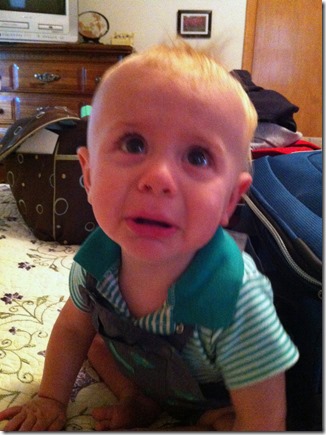 Car Seat Installation
According to the National Highway Traffic Safety Association, 75% of car seats are installed incorrectly. Every car and car seat has different requirements for the safest installation so it is important to read both the car seat and car manual before installation. Typically the center rear seat is the safest place for a car seat. Never install a car seat in the front seat.
If your car does not have a latch connector, you can use the seat belt to properly secure the base. When installing, make sure the base of the car seat moves no more than an inch from side to side. New parents and grandparents are encouraged to attend a car seat check before the baby is born (call your local hospital or fire department for locations).
However, don't just rely on the experts. You're likely going to be taking the car seat out and installing it somewhere else at some point, so make sure you're comfortable with the process too.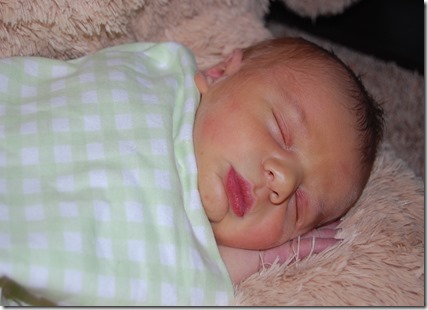 Car Seat Expiration
Never use used or old car seats. If you have to get a used one, make absolutely sure it's never been in an accident. Car seats do have an expiration date and it is to understand the risks associated with using an expired or old car seat. The reason for an expiration date is because plastic can warp and materials can fray, which can make car seats less safe to use. Also, car seat technology and state and federal car seat regulations change, so a car seat deemed safe more than six years ago may no longer meet federal testing regulations. Finally, important warning labels may wear out and instruction books may get lost, which can lead to improper use of the car seat.
Great Safety 1st Car Seats Examples
The Elite 80 works in rear-facing mode for babies up to 40 pounds, then converts to forward-facing with harness, but features an extended weight range to keep children safely in harness all the way to 80 pounds.  In its 3rd mode, the Elite 80 goes beyond the traditional convertible seat to convert into a belt-positioning booster car seat for children up to 100 pounds.  Additionally Air Protect + combines the advanced protection of our Air Protect® cushion system with patented GCell HX™ foam designed with hexagonal shapes for 100% full body production.
This convertible car seat was inspired by race car drivers. Air Protect+ combines Safety 1st Air Protect® Technology with GCell HX™ – hexagonal rebounding foam used in the body of the car seat to protect the child from the multiple hits that occur in crashes. Coupled with this is the placement of Air Protect® Technology which takes crash forces away from a child's head.  This technology was developed in partnership with racecar engineers at Bald Spot Sports and INDY Car Driver Scott Dixon to better understand the energy dynamics a high performance driver faces in the event of a crash.
The BoostAPak is designed to help keep kids in boosters longer, as it's often hard to get an older child to stay in his or her booster seat. This booster seat also doubles as a backpack!  For children 4 to 7 years old, booster seats reduce injury risk by 59% compared to seat belts alone. (Children's Hospital of Philadelphia).  Additionally, the AAP recommends children ride in boosters until the age of 12 or 57 inches; but only 13% of children 54-56 inches tall ride on one (NHTSA)
Check out Safety 1st online, on Facebook, or on Twitter for more information about this great company and products.
Win one of These Car Seats for Your Vehicle!
The winner of this awesome giveaway gets to choose one of the above 3 seats!
How to Enter:
Mandatory Entry: Leave a relevant comment about your car trip traditions.
Then: Fill out the Rafflecopter form
Be sure to come back each day for extra entries!!   
Rules: You do not have to be a blogger to enter/win. An email address is required to enter. The winner will be chosen randomly through Rafflecopter and contacted via the email registered in Rafflecopter. A reply to the winning email is required within 48 hours before a new winner is chosen. One person entering per household please. US only please.
This giveaway ends at 11:59 PM EST on September 30th, 2013
Many thanks to Safety 1st for much of the above content as well as the great giveaway!