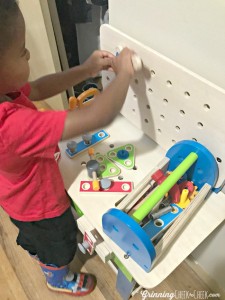 I love watching my sons imagination work. But in order to make playtime fun, he needs to have toys that enhance his imagination and let him soar high. But they also need to be safe for the kids. Wooden toys from Hape Toys are a great alternative to those plastic, toxic toys. Because of the safe nature of these toys, most of the top toys purchased at Baby Cubby seem to be from Hape toys. If you are looking for toys that will allow your child to explore their imagination unrestricted, then listed below are four great toddler toys that you can purchase to ensure a safe but happy playtime.
The Top Toddler Toys at The Baby Cubby



Hape Toys Master Workbench
The Hape Toys Master Workbench is one of the popular eco-friendly toys sold at Baby Cubby. Its innovative design and unique markings will inspire any child to create and build using the tools available. It is a great toy if you want your child to explore their creative powers and learn from it. It comes with 32 pieces of kit while another alternative of 62 pieces is also available. The bench comes with built in shelves and storage space for your kid to work without any problems.
Jamison loves his work bench. I love that it encourages imaginative play and brings out the little builder in him. The Hape Toys Master Workbench definitely deserves a spot on the top toddler toys at Baby Cubby.



Hape Toys E-Chopper
For children, with a love for or bikes, like my son, E-Chopper toy from Hape will fuel your kid's imagination actively. Designed in red color with flames drawn on its body, it will actively guide your child to come up with fascinating stories while they indulge in their playtime with the Hape E-Chopper.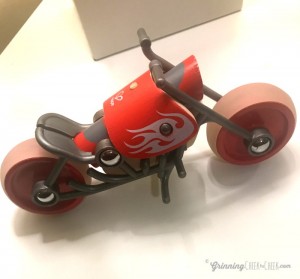 Star Magnifier
The Star magnifier is one of the great educational toys if you want your kid to learn from their surrounding environment. Great for curious little ones who enjoy learning about their surroundings. As it allows them to magnify and see those little things more clearly.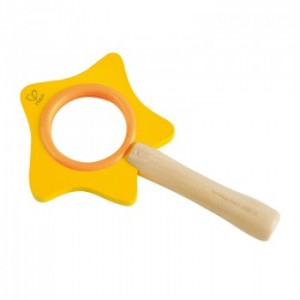 E-Copter
If you are looking for Eco-Friendly toys that would make your kid enthusiastic and you happy, then the E-Copter from Hape Toys is a brilliant choice. Let your child come up with fascinating stories about their adventures with the copter. You can even educate them about how helicopters function while they play! Jamison loves this toy. We live near a local airport and he loves playing with helicopters and trains.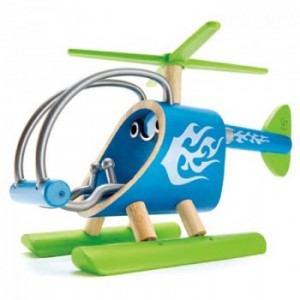 I hope you enjoyed reading this article about the top toddler toys available at Baby Cubby.
What Makes The Baby Cubby Different?
Being a parent can be overwhelming and Baby Cubby understands your needs as a parent. They encourage parents with their unique shopping experience to showcase how amazing parents are. Baby Cubby provides parents with the best deals and gets the highest quality and safest products. They even provide free shipping over $49.
Choose from among the tops toys at Baby Cubby and make your child's playtime for fun and safe. Made from safe materials like bamboo, Hape Toys prioritize the safety of your kids while ensuring fun playtimes.
Our son loves his new toys from Baby Cubby. Simple wooden toys from Hape Toys and he couldn't be happier.