I spent a little bit of time this weekend organizing my recipes a little bit, and getting them all into one tab at the top.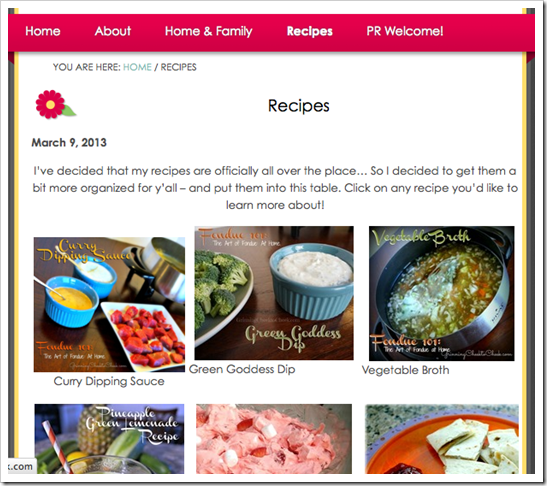 Hopefully a little bit easier for y'all to check on what I've done before you started reading Grinning Cheek to Cheek! 
Obviously some of the pictures still need to be re-done in the older posts – so bear with me

!