Micah has grown tired of his baby toys. He does still enjoy balloons and dollar store toys, but not with the long-lasting enthusiasm he used to. So, we found new cheap toys! Check them out:
1) Definitely awesome: Window clings. The gel kind. Micah LOVES pulling them off the sliding glass, playing with them, and sometimes putting them back on the door. Most of the time they end up in the sand outside, then I rinse them out and they are as good as new! They don't last very long, but they are cheap and he loves them.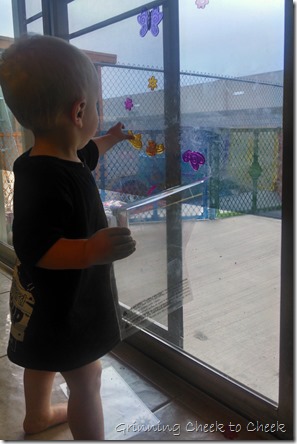 2) Little sand shovel. And a little dump truck. Tons of fun! Micah loves to scoop the sand and rocks, drive the truck, dump it, and start over. The neighbor girls like to do it through the fence too.
3) Sand. A little sand box. Not totally cheap (unless you live in AZ where the whole backyard is sand), but super fun and long lasting.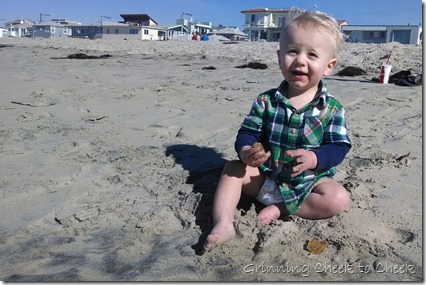 4) Water. Water tables aren't cheap, but you can fill anything with water, try an old cooler or put a tarp in a box. Water is endless fun on a hot day.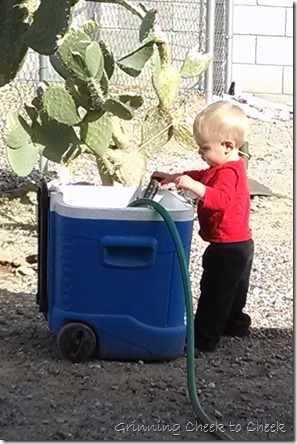 5) Recyclables. Empty bottles, like Gatorade or Clear America, rinsed sour cream or whipped cream containers, and other recyclables. They are good for stacking, filling with littler toys, and throwing. Or using in above sand or water boxes!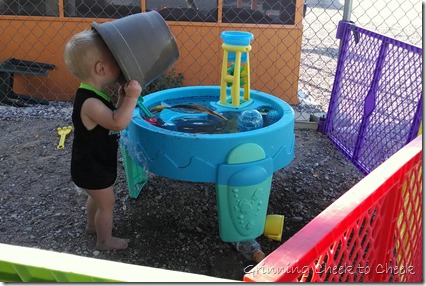 6) Get out. Go to a pond, a park, or a playplace. Or just a strip or grass or puddle. Play!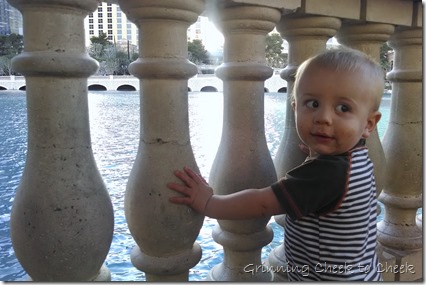 Kids have an imagination, help them grow it and use it!