I recently received a Tocky Rolling Alarm Clock from No. 8 brands and Nanda Home, in exchange for sharing it with you, and it's super fun! Opinions are 100% my own.
Waking up is hard to do
Thankfully, I work 11am-11:30pm, so I just have to wake up when Micah does in the morning. Except Saturdays and Sundays, when Peter has to be at church at 8 or soon after. (Ministers have rather reversed weeks, weekends are a lot of work, Monday and Tuesday are fairly relaxed, and Wednesday is totally crazy (youth group, 80-90 kids most weeks!!!).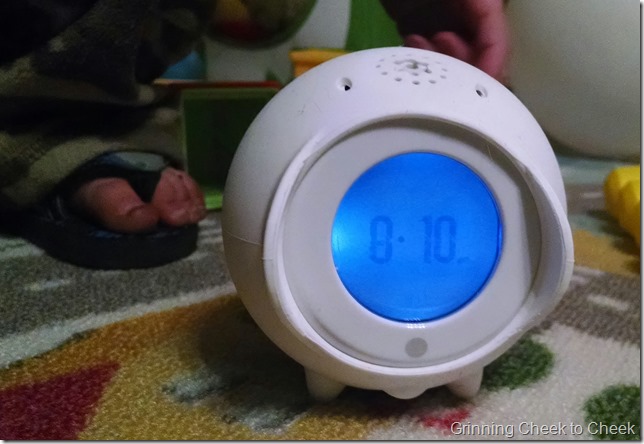 Tocky Rolling Alarm Clock
The Tocky rolling alarm clock is a great solution. This cute little clock alarms and rolls away. You have to chase it and hold the button down to stop it. So, you have to get out of bed. And at that point, you might as well stay out of bed. It has its own cute little alarm, you can download mp3s, or record your own alarm!
The You Tube video looks like Tocky rolls forever, but really it only rolls for a little bit, then it stops and just keeps alarming. Micah thought it was super entertaining and watched it roll around the kitchen floor the first time we tried it out.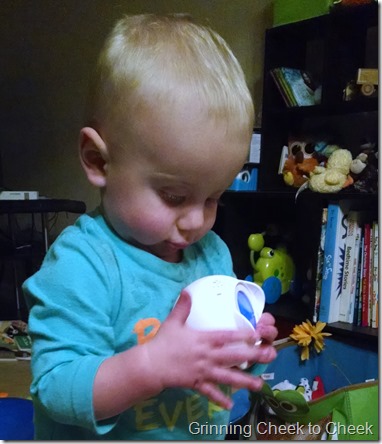 I really think a cool aspect of the Tocky is the touch-sensitive outer ring of the face, just drag your finger around it to set the time, alarm, tone, snooze and volume. Every setting is adjustable, and the back light comes on with a simple press of the foot-button. After opening it up and putting in batteries, it was really easy to operate, with a clear and concise instruction manual.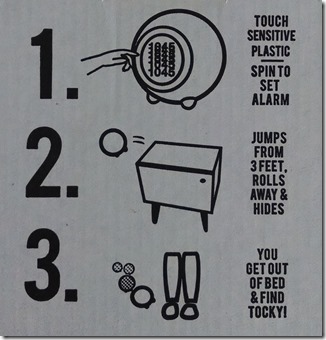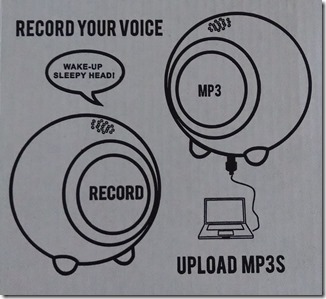 I can only anticipate two problems: one, it might roll under the bed and be rather hard to get to. Two, the shell shifts and then the button doesn't line up with the hole and won't work, so you might have to fiddle in the half-awake darkness to line it up and make it work. The shell also picks up cat hair like crazy, but that's no big deal. And you can get whatever color shell you desire!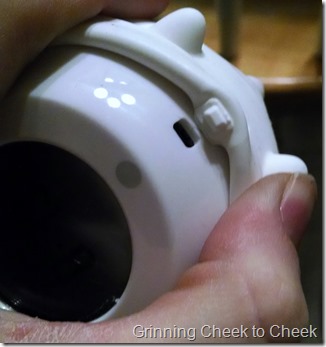 My sister was incredibly hard to get out of bed back in our grade-school days. Tocky may have helped! But, then again, she might have just ignored it and gone on sleeping. It definitely would have gotten me out of bed. I'm hoping it will last and be a good alarm clock for Micah down the road.
What wakes you up in the morning?