I'm not sure if I mentioned or not.  But after my husband built my box garden – he used the leftovers to make a smaller standing box garden.  We figured we could use this for flowers, or whatever else I wanted.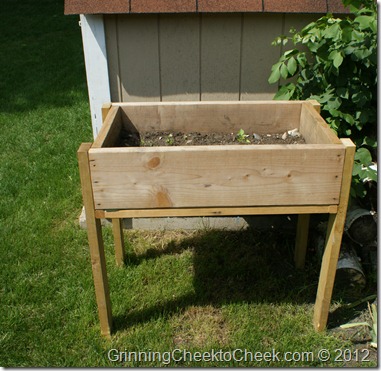 Well… That's a little off topic, but a good piece of background information for what I'm about to talk to you all about.
Jen from LifewithLevi.com and I went shopping a few weeks ago – to a garden center.  (DanGeR!) And they had MINNESOTA strawberries – which are supposedly some of the best strawberries for MN weather.  So.  I just *had* to buy a few of them.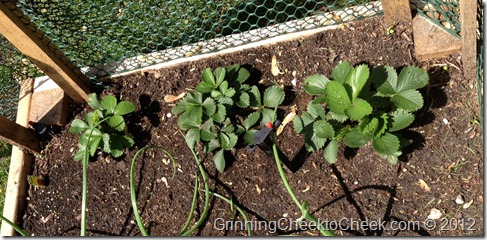 I mean – I already have the three strawberry plants, which I had been faithfully plucking the buds from (as it mentions online that you should do so as to help facilitate root growth) – but seriously, these strawberry leaves are getting monsterous! They're taking over!  I've decided that it's enough root growth… time for some berries! haha!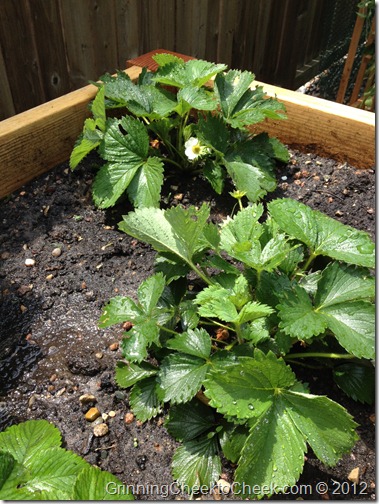 I knew I'd need another solution to my too-many-strawberry-plant problem.   Soooo… I took myself to pinterest…
*** My Husband *hates* Pinterest…. But I know it's dangerous for me – so I don't spend TOO much time on it… only when I can't get back to sleep in bed.
So our conversation went like this: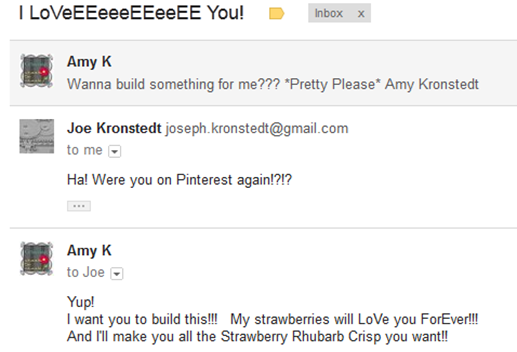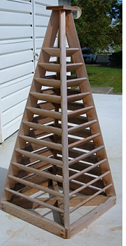 ______________________________________________________________________________
But then we started thinking about how nice it would be to not have to bend over to weed the garden – or even to pick strawberries…. Like how I enjoy my other standing garden..  
He was nodding in agreement… and that happy sparkle was in his eye!
The next thing I knew, I was begging him for a 20ish' x 1.5' standing garden.  hahaha! I was thinking I could have at least 20 strawberry plants, and we'd have strawberries ALL summer!!
He didn't like that idea.
But rather suggested a 6' x 1.5' standing box.  Which I JUMPED up and instantly got the kids ready to go… before he changed his mind.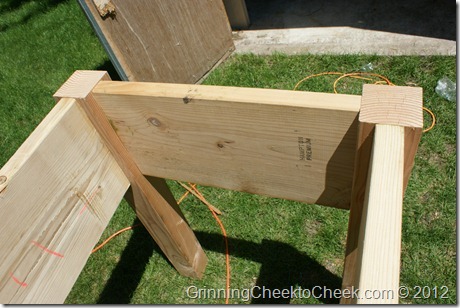 Oh yeah – Other half of this story???  I also bought these two big asparagus plants…. which I needed a place for – and I desperately needed to move my sugar snap peas, because they were shading the rest of my garden!!!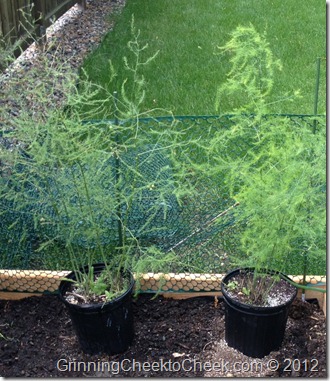 So – We also talked about adding on to the box a bit – so it would be an L shape rather than just the one box.
So:  here's what we accomplished.  I'm hoping to make a mini-tutorial on how to build the standing box, soon.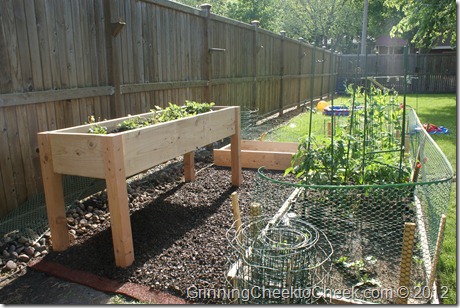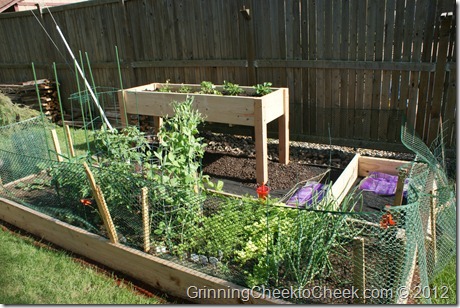 So now my strawberries are very happy – all in their own big box!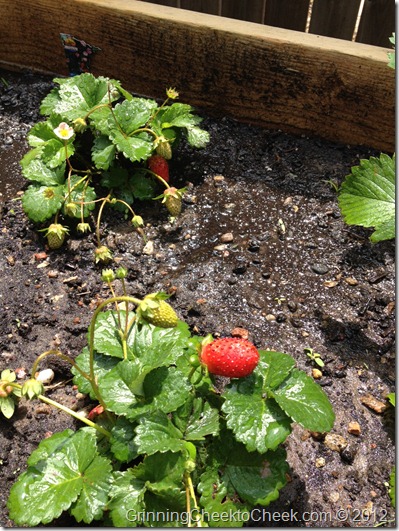 Look at that – already have some strawberries ready to pick as well!!
Still lot's more work to do though!!  Keep checking back!