How exciting would it be for this Easter to make your eggs into mini chalkboards for the kids to decorate!!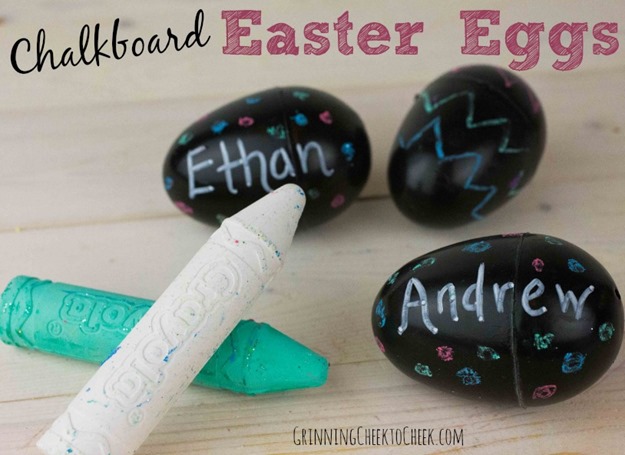 They're so simple to make and really make a big statement in your easter hunting!
They're also great for Preschoolers – with name recognition as well as playing letter games with the kids.
Supplies:
Plastic Easter Eggs
Chalkboard Paint
Sponge Paint Brush
Chalk Markers or Sidewalk Chalk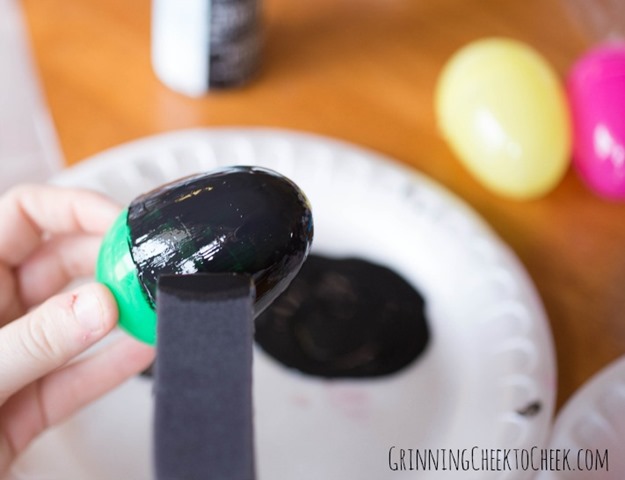 Directions:
Hold a plastic egg by the bottom half and cover the top half in chalkboard paint using the
sponge brush. Allow to dry.
Repeat the process with the bottom half of the egg.
Add another layer of paint to the eggs if desired.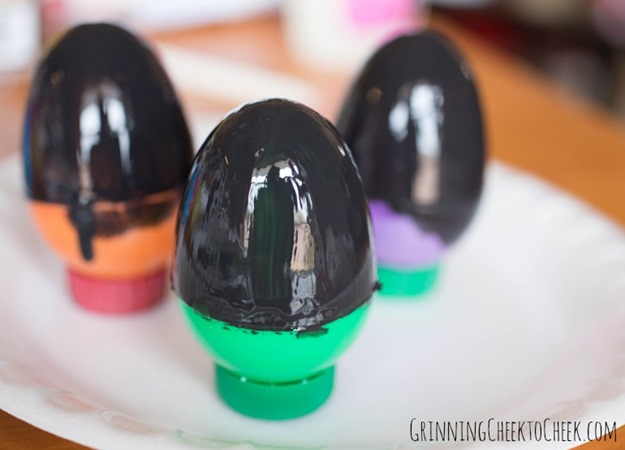 Decorate the eggs using chalk markers or sidewalk chalk. The best part is that you can
wipe off the designs and start all over when you want to change things up!