This month has been a rough one for us.  At the end of June –  our air conditioner went out.  I instantly set up an appointment with CenterPoint Energy for them to come out to fix it; but of course they were booked 2 1/2 weeks out.  I pay for their protection plan so that they can come fix the appliances when they break: so I couldn't justify calling someone else that I would have to pay to come and fix it for us. My husband gave it a shot – but it apparently needed some Freon.  So we waited. It was a pretty hot 2 1/2 weeks.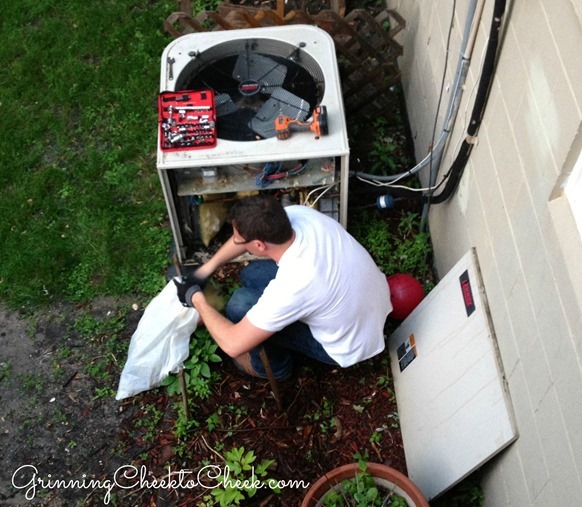 During this time our family did as much as we could to cool down: setting up the kids' swimming pool, the water table, the sprinklers, and of course – enjoying several cold foods (Heaven knows we didn't want to cook inside: it was already 90+ degrees in the house most days and turning the oven on would only make matters worse!) and especially cold treats – like Bomb Pops!
When the air conditioner was fixed – we thought all was good: except, a week later, it broke again.  This time – for GOOD. We needed a new A/C unit. *sigh*.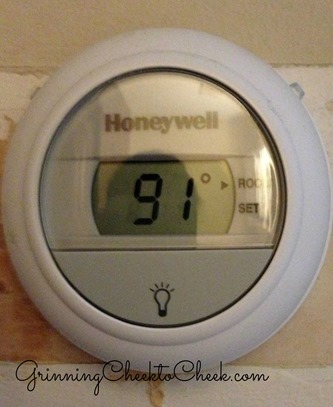 So we were back to the drawing board as far as enjoying the outdoors as much as possible! We set up lots of fun games for the kids, played with sidewalk chalk, helicopters, riding bikes, and bubbles!
The day before we got our new Air Conditioning unit installed, we decided to throw a fun party for the kids and all of the neighborhood kids around us with the help of Bomb Pop. Bomb Pop is an official sponsor of Little League® Baseball and Softball this year – and wanted to help us celebrate summer by sending us a party kit!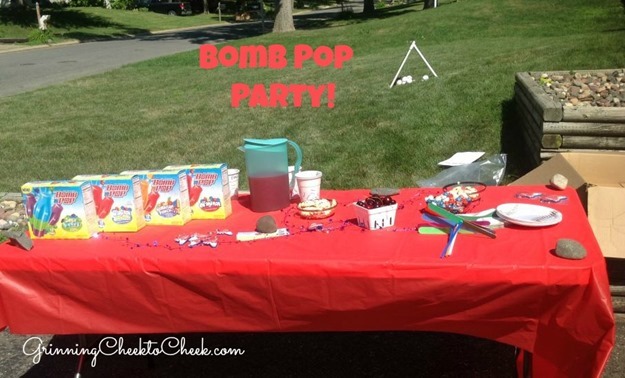 The party kit included a Bomb Pop Baseball themed beanbag toss, Bomb Pop Keychains, Bomb Pop baseballs, and of course – All of the flavors of Bomb Pops!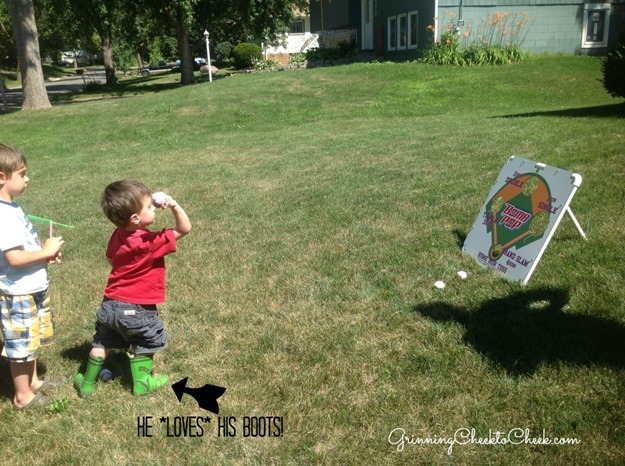 The kids really enjoyed the Beanbag toss – they lined up and took turns (surprisingly well!) to throw the bean bag baseballs.  We spent some time playing catch with the baseballs – and when they were nice and heated up, I brought out the Bomb Pops for them to enjoy.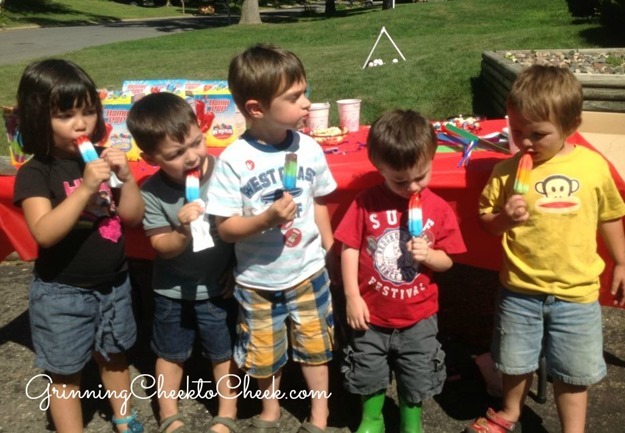 It seemed like each of them wanted a different flavor – and they ALL made a mess – but it was a lot of fun, and the boys are already asking when we're going to have our next party!I love the fact that Bomb Pops has a Sugar Free option. My youngest insisted that he pick the sugar-free ice pop and he ate the whole thing. I don't think he noticed.  It was also only 20 calories! My oldest loved the sour pops, and the other kids wanted the Hawaiian Punch flavors.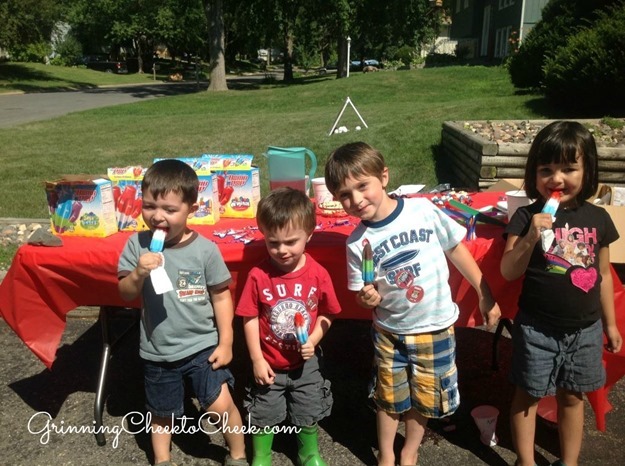 Our Bomb Pop party was a fantastic ending to our hot home – and would be a fantastic ending for any celebration that you are planning: Maybe even for the last day of Baseball for the kids. Each Pack of Bomb Pops has 12 ice pops inside – so one box should be sufficient for the team – or a few boxes if the parents are around or you want flavor options!
I participated in a campaign on behalf of Mom Central Consulting for Bomb Pop. I received  product samples, a party kit, and a promotional item as a thank you for participating.