Every milestone is great when your baby is small, but one of the biggest and best milestones to celebrate is Baby's First Birthday! Babies"R"Us wants to be right there along-side you celebrating the great moments and helping you to capture the very best memories!

It's been awhile since my boys were just babies, but I remember them just like yesterday! It's so fun to see how their lives have progressed and the characteristics they had when they were one, they still carry today at ages 5 and 7!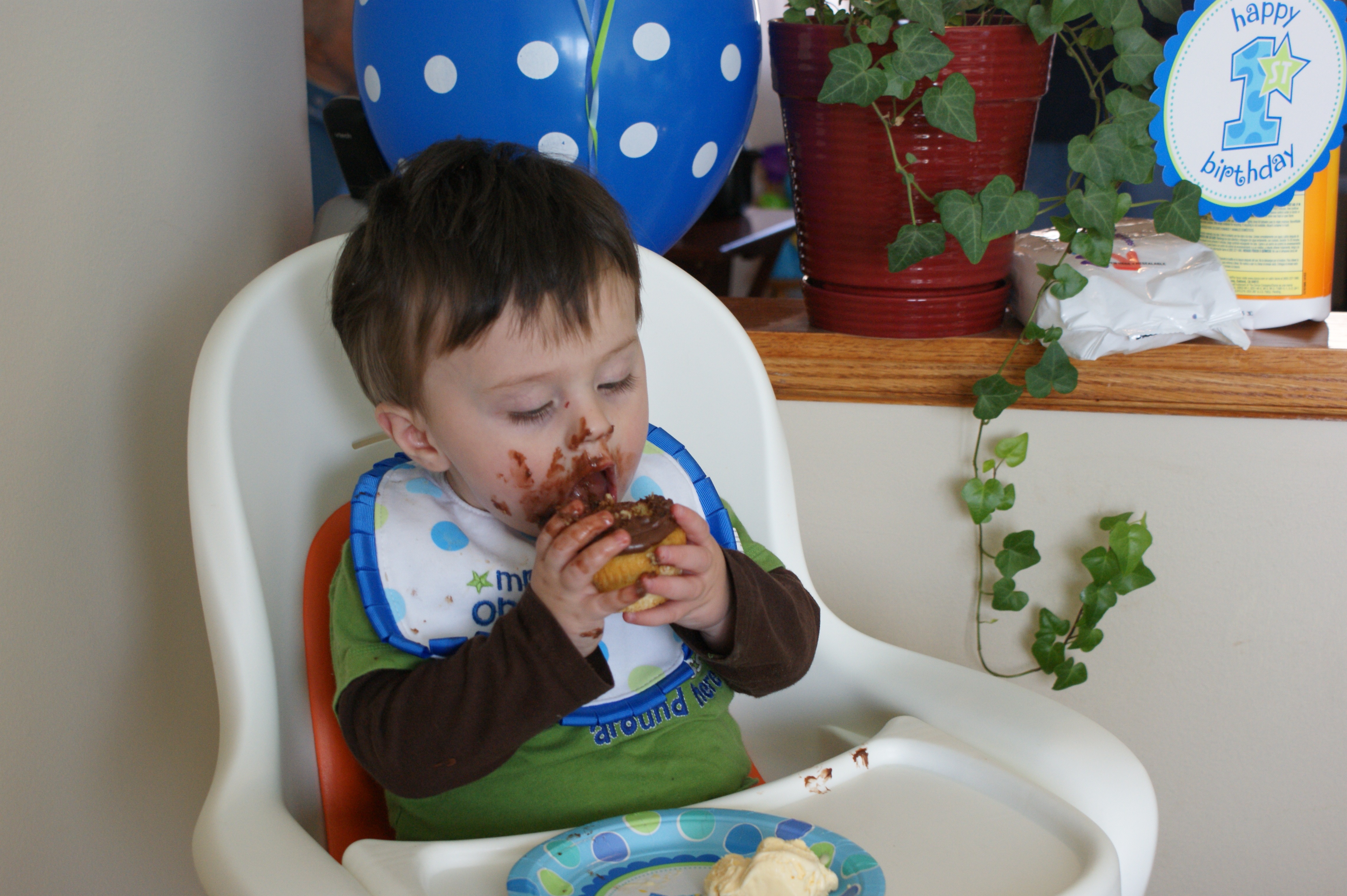 A Few Tips (From ME!) for First Birthday Celebrations:
Many stores do a FREE 'Smash Cake'. Be sure to have your child's birth certificate when heading to the store to order. Usually these are 8″ round or square cakes, but they are perfect for your little one – and make for great photos.
In general for birthday celebrations, I always try to have balloons nearby in most photos. I usually get a few bunches of balloons tethered to a weight at floor-level, one near the cake and one near the gifts – and even will move them around if I'm taking photos elsewhere. My boys' birthdays are near Christmas so I always want to be sure I can distinguish that it's a birthday, not just a party.
Have a few picture-takers assigned. Everyone will have their phones out, but be sure to assign a few people to the actual camera. Some people don't take great photos, and I made that mistake of assigning someone for my oldest's first party – they didn't "Get In There" to get good pictures, so they're all from a distance, and not the greatest angles. You can't re-do the party! – This was one of the best photos I got from Andrew's First party..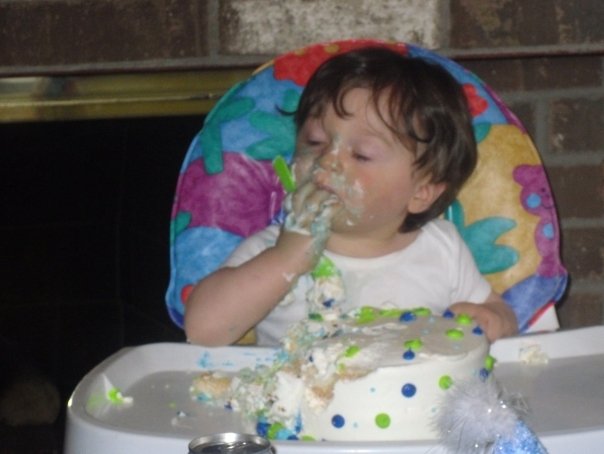 It's totally worth having a professional photo shoot. Find someone local who does 1st Birthday Photo Shoots, and order a smash cake and head to Babies"R"Us and pick up an adorable outfit.
Pick a Theme. I love party themes and it shows, since every year my boys have a 'theme' even still! Try to get really creative and tie the food into the theme. We've had a Polka Dot party and a Cupcake party for 1st birthdays. For the cupcake party even our entree was a meatloaf 'cupcake' with mashed potato 'frosting' and corn 'sprinkles'. We've also had a John Deere party, Speed-Boat party, Construction party, 'Boov' (HOME) party, and many others.
Plan AHEAD! Order your supplies at least a month in advance, so you're not scurrying to get your favorite decorations. Plus it helps to spread your budget out.. next month you'll have food and presents to buy!
Join Babies"R"Us For a FUN Birthday Event!
THIS Saturday, June 25 from 11am-12pm, all Babies"R"Us stores nationwide will host a Baby's First Birthday event to celebrate this special milestone and offer the best solutions parents need for the big celebration. Attendees will also experience fun activities such as story time, photo prop fun, decorate your own Geoffrey the Giraffe growth chart and receive giveaways such as a complimentary Geoffrey plush, a special Baby's First Birthday crown and balloon, plus meet other local families and babies also celebrating Baby's First Birthday. Events are also scheduled for 8/27 and 1/7/17. Find more details here: Babiesrus.com/events
Sign up For Geoffrey's Birthday Club
There are so many great reasons to sign up for Geoffrey's Birthday Club! Here are a few: