If you're in the Minneapolis/St. Paul area – it's pretty hard to not be curious about Cavalia.  My husband and I started seeing the billboards all over the place around Labor Day – and wondered… What *IS* Cavalia?  When is it?  The billboards pretty much leave it all up for you to do the research.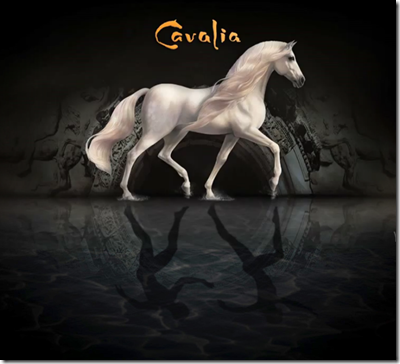 Cavalia is a show – A French equestrian and performing arts show.  And it is really. cool. to see.
Cavalia is a fresh mix of equestrian and performing arts, multimedia and special effects. Conceived by Normand Latourelle and often labeled an equestrian ballet, Cavalia is a spectacular and moving tribute to the relationship between men and horses throughout history, a dream of freedom, cooperation and harmony. In a fairy tale setting filled with poetry and emotion, the show innovatively integrates acrobatics, dance, aerial stunts, live music and equestrian arts. Under the largest Big Top on earth, a 50-meter stage permits the horses to express themselves in all their splendor, nobility and strength, often completely free.
There are only a few Cavalia Performances in Minneapolis left!  October 30th is their last performance here, and then they're moving on to Portland, Oregon.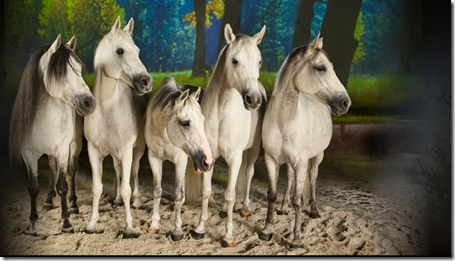 I managed to nab a few tickets for my husband and I – and we went last night.  We had a great time, and really enjoyed the performances.  They're so unique and different than what you might expect!  The horses are amazing – and the things the trainers are able to do with them is spectacular!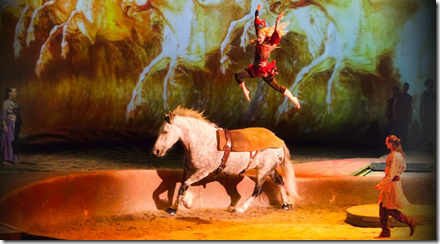 But Guess. What.?
I ALSO am able to give two tickets away!!
The Giveaway Tickets are for next Thursday, October 27th at 8pm.  Seats TBD.
So, If you're in the Twin Cities area and you'd love to check out Cavalia before they head out – Enter here to win.  I'll make it really simple

WIN Two Tickets!!!
To Enter:
Leave a comment telling me who you would take with you to the show if you won!  Be sure to include your email address in the comment form so I can get in touch with you if you win.
Contest Ends Monday Oct 24th at 11:59pm