So I know it's been a little while since my last post (Christmas, to be exact!) So I've got a lot to catch up on!
We had a great Christmas – It was rather busy, with me working extra hours – as many patients try to get the best use of their insurance on a last-minute basis, and our schedules fill to the max.  It was great financially to have the extra hours – but I was just not feeling up to blogging after all of that! I'm so very thankful to Andrea – who has been working so hard at getting posts up here while I have not been. 
I'll give you guys a little update:
We saved our pennies (and nickels, dimes, and quarters) from our strictly cash budget over the last 6 months – and finally used it towards taking a trip to the Kalahari Resort in Wisconsin Dells. The boys are obsessed with the Kalahari – ever since our first few press-trips. It was so much fun – they're begging to go back again! They dig through our purses and pockets on an almost daily basis to get our change to add to the 'Kalahari Jar'.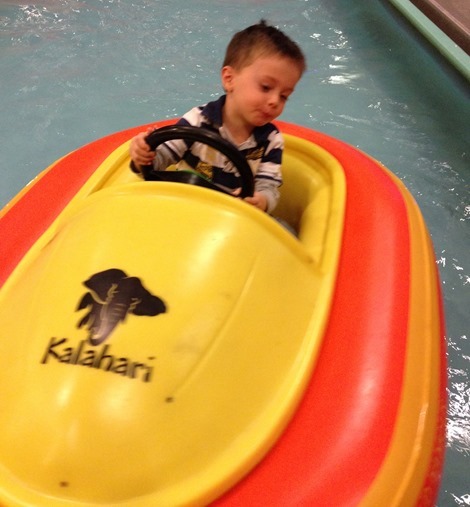 I hosted Christmas at my house – it really turned out lovely if I say so myself.  Unfortunately with all the stuff that we had to do that morning, we ended up not having enough time to open presents in the morning with the kids – so they were BEGGING to open more presents all night long!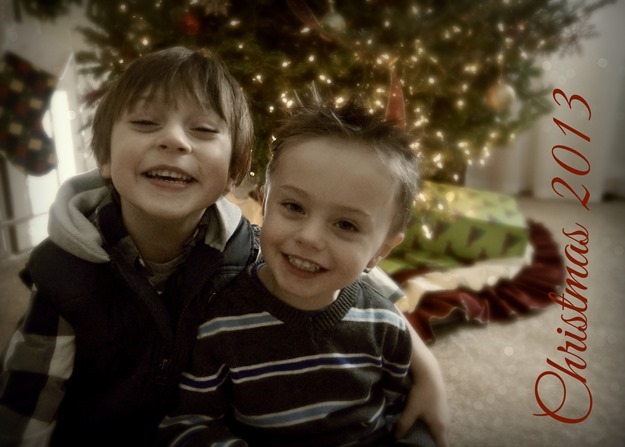 Overall the boys really enjoyed their Christmas – and are sad to see the decorations come down.
Shortly after the new year my hours at work went back to normal, and I retreated away from the computer… It was a nice break. I cooked – A Ton – so I've got LOTS of pictures to edit and show you all the great recipes! There were a few flops- that looked pretty, but I won't show them to you because I couldn't stand eating them myself!
A little more than a week ago my family and I hosted another party at our house, a Fondue party! (Y'all know how much I love fondue!) – It was 8 adults, and I assigned ingredients and a bottle of wine to each 'couple' so that all of us would be bringing about the same dollar amount of food. 
I have to show you all my husbands brilliant idea: When we were making the double recipe for the fondue broth – I had to have TWO Tablespoons of Freshly Ground Pepper.  Well, we have a tiny pepper grinder, and after about 30 seconds I realized it wasn't going to happen. I called my husband to take over (since my wrists are super precious to me and my job!) and he really got creative.  Brilliant, Right?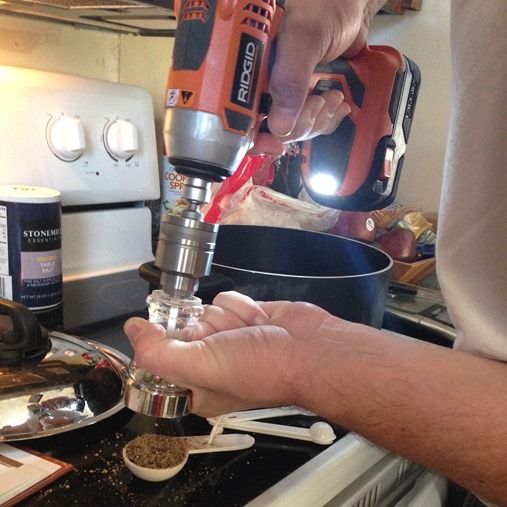 More recently my husband and I have been looking at schools for Andrew for next year. He'll be in Kindergarten and I really am not thrilled about sending him to the local public school in our area. I have applied for a few magnet schools and a few charter schools. Ideally I'd send him to a Christian school, but I just can't make it happen with our budget just yet. 
This coming weekend we're celebrating my niece Kathryn (my MIL's namesake) for her first birthday! We got some great supplies for her party to be absolutely perfect – from 1stWishes.com. I'll have to show you guys pictures of the party, soon! (p.s. this picture was taken about 20 seconds before a cup of coffee spilled on my head .. thankfully it wasn't TOO hot, and I was at my own house so I was able to shower and change clothes!)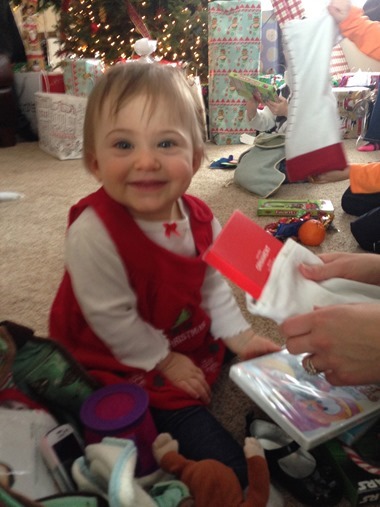 Well – It took until the 28th of the month, but I'm finally going to stop my break and start talking to you all again! :)  I feel like I have enough information to fill about 500 posts with… stuff.. about the last few months even! I feel like a bad mom for not showing pictures of my sons' birthday parties that started back in November! Time just FLIES!