Andrew was such a blankie boy right from the start – but he had/has a fascination with crocheted/knitted blankies.  We were given a blankie that a friend made for him when he was a few months old, and ever since then – they have been inseparable.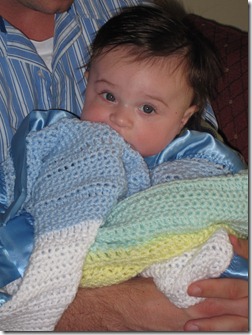 To my surprise, Ethan took a liking to blankies much sooner than Andrew, and always wanted something soft and cuddly on his cheek.  So he's all about the fuzzy blankies.
Carousel Designs makes one of the softest crib blankets that I have ever felt in my life.
Ethan adores it and every time it's put near his face, he just cuddles right up with it.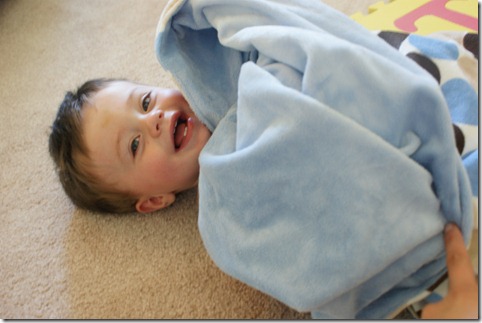 I love that it's well made, and so soft, even after several washes!
They have a great selection of crib blankets and other crib bedding to choose from – pretty much to suit any design you would like.  You can find them all atwww.babybedding.com