My husband was in a small car accident, that totaled his car.
This picture doesn't make it look so bad – but under that hood the engine and all sorts of other major parts are twisted up.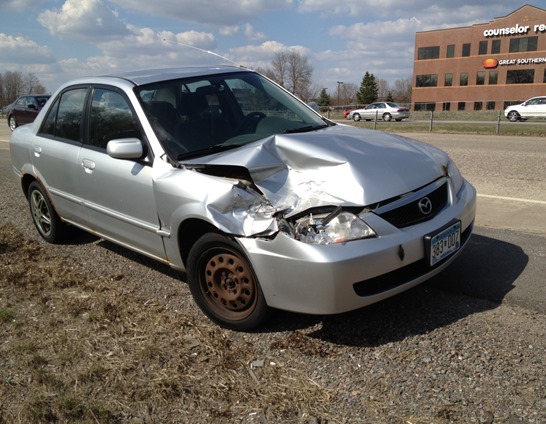 No one was injured so for that I am extremely thankful.  But honestly – It happened a few days before heading to Brandcation, which made me question whether or not I should go because it would cost more and we were now trying to come up with enough money for a new vehicle.  I had just gone back to work a few weeks before so we haven't had any savings built up just yet.
In fact – while I was sitting on the couch finding out which day we would finally be caught up with all of our bills and have a little extra $ from our paycheck to put into savings – was exactly when my husband called to tell me that he needed to get a tow truck because the car was totaled.
Pretty sure it was God's way of taming my brain from all of the fantastic things I was thinking we would be able to do with our 'extra' money – and put my mind back toward saving for a new vehicle.  We had been car-debt free for over 5 years and I promised that I was not ever going to take out a car loan again – so it was one of my original goals with any extra money of me working – to replace my husbands beat-up car.  We were hoping the car would get us through another two years – at least.  It wasn't worth much – but it was worth a lot to us.
We were able to sell the car to a really nice guy who sold parts for $450. That itself was a blessing, because we figured we'd have to pay to have to haul it off to a junk yard, too.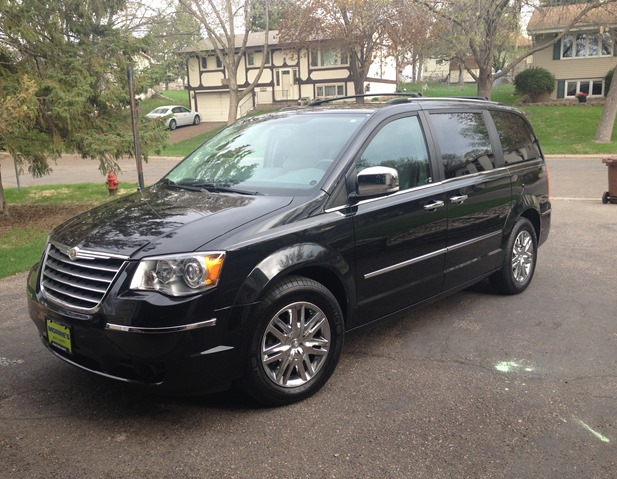 After weighing several of our options of buying older with cash vs. nicer with a loan – we settled on this 2008 Chrystler Town and Country – which we will be paying for – for quite some time… We went back on our promise – because we understood that buying an older vehicle comes with a lot more repairs than we would likely want to deal with.  This van has only 52000 miles on it – and has already been a huge help in our lives.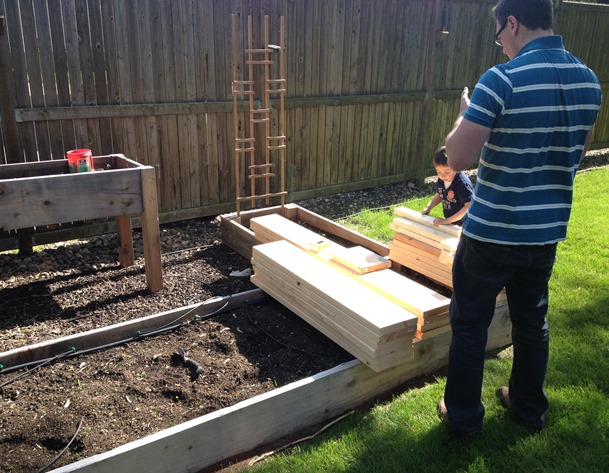 (Yes – That's MORE wood for MORE GARDEN Boxes! More about that, soon!)
We've taken a road trip up to Duluth, MN – where we over-packed – yet still had clean floors not packed with bags and other stuff. I *love* the stow-and-go compartments, and have no idea how we ever lived without them!
Just this weekend we went to a Drive-In Movie Theater – where we folded all the seats down and had pillows and blankets and watched The Croods in style.
Have you ever been in a car accident? Do you do car loans or save and buy outright? Do you Love or Loathe Mini Vans?