Living in a trailer isn't easy. Camping is fun, but camping for weeks on end with a baby and 3 cats, through wind and heat, outside a church….. not quite so fun. Downy is well known for makes fabrics soft, and now Downy and P&G want to help make the hard things in life softer! So, this fall, I am striving to make the hard things of living in a camper a little soften.
The #Softside of Baby Bedtime
The trailer is small and Micah's Pack 'N Play is on a folded out couch. It's not his quiet bedroom, sturdy crib, or familiar surroundings. We keep Micah's bedtime routine familiar and happy by using the #softside. That is, the #softside of his little sleeping football fleece, rabbit blanket, and puppy.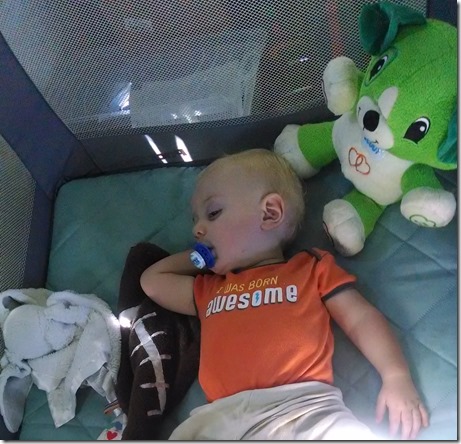 Micah's bedtime routine consists of reading a little Bible story, giving hugs and "kisses" to daddy and mommy, and turning out all the lights before sleep. Then, he gets his pacifier and lies down in his Pack 'N Play. I tuck his two little blankets in next to him, turn on puppy's sleep time music, and walk away. Some nights, he cries and I have to go back a time or two. Other nights, he settles right in. We couldn't keep up this routine without a good fabric softener to keep his cuddly toys cuddly!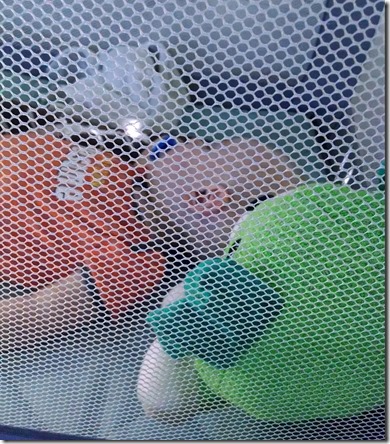 Downy wants to help you make the hard things soft with their #softside campaign! Check it out on Facebook and Twitter!
What would you like to see Downy turn soft? Leave a comment on your favorite Downy #softside Facebook posts and in the comments section below for a chance to have Downy re-create one of you #softside moments!
How to Enter: Comment about what you would like to Downy make softer.
Then: Fill out the entry form and complete other options for more entries
Remember to come back everyday for more entries!
Rules: You do not have to be a blogger to enter/win. An email address is required to enter. The winner will be chosen randomly through Rafflecopter and contacted via the email registered in Rafflecopter. A reply to the winning email is required within 48 hours before a new winner is chosen. One person entering per household please. US only please.
This giveaway ends at 11:59 PM EST on November 25th, 2013
Downy has asked me to participate in this program. I am being compensated for my participation in the program but all my opinions expressed in the post are my own and not those of Downy or the Proctor & Gamble Company.