There are so many cute baby toys and gadgets out there. Several of them are useful, and several of them are not. That's why I have a job, Right?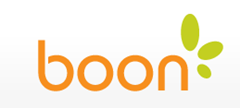 Boon is one of those companies that has worked hard at creating awesome, modern, stylish items that at the same time as looking really neat, function really well as well.
I'm here to tell you all about hands-down the BEST high chair ever – The Boon Flair. If you have kids already, you'll understand why – but if you don't?? Take Notes.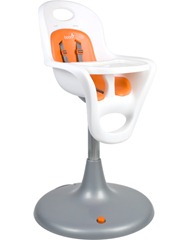 At first I was a little… Concerned. This high chair looks way too modern for my home, and it's just not the same as other chairs. I mean – it's white, with a bright orange seat. So, While I wasn't initially attracted to it, I fell in love as soon as I realized what this high chair could do.
Their description really says it all:
We know you have a Flair for good taste. No cracks. No crevices. Therefore, no abyss full of crumbs. This one-piece seat is the sleekest, smoothest thing going and it makes cleanup unbelievably easy. Its dishwasher-safe tray cover actually fits in a dishwasher. And the continuous height positioning with pneumatic lift is just a fancy way of saying you can pick the exact height you want to fit your table.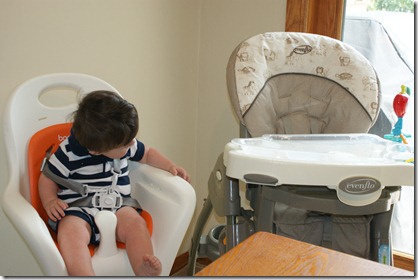 I've had a few different types of high chairs… We started with a gigantic plastic high chair that took up more space than our kitchen table, and then switched over to a smaller, fold-up chair that attaches to your dining room chair. That one we stuck with through Andrew.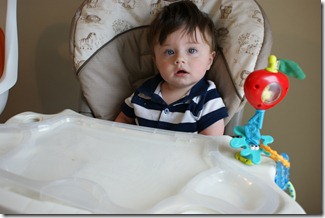 When Ethan came along, we had no choice but to pull out our huge plastic thing again. Thank God we moved from a 9×9 dining room to a much more spacious room!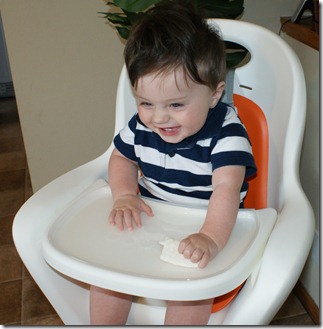 I was so excited when I got to experience first hand the details that have gone into this chair. The seat being all one piece so no crevices or cracks for food to get stuck into, and the removable cushion and tray. I love that the tray is flat and doesn't have any 'storage' compartments.
What were high-chair companies thinking when they made 'storage' on their trays?? all it stores is mashed up food in the corner that is almost impossible to remove!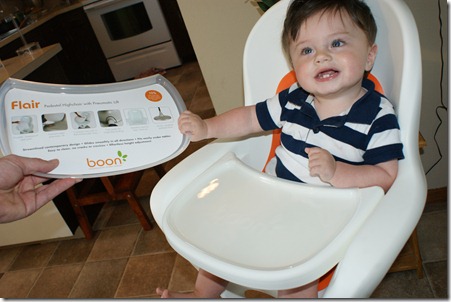 The tray has two separate covers – so you can have one in your sink or dishwasher while the other is on the chair – Perfect for keeping clean.
I am a bit of a neat freak – but I hate cleaning… make sense?? So I love that I can take my (precious) disinfectant wipes and just wipe this chair down and dump all the extra food particles into my hand, and it's done! I don't have to take the vacuum to the chair or anything like I had to with my other chair!
Also I love how the footprint of this chair is SO much smaller than our huge chair.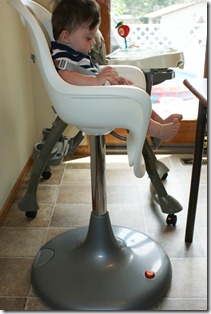 The Boon Flair is also made to adjust to any height that you want – so if you want your toddler sitting up at the table, but he's not ready for his own chair –you simple scoot this up to the table, and adjust the height so that his legs go under the table.
Voila!
The Chair has wheels underneath it for easy moving. I am able to store this in the corner of our dining room when we're not using it, and then pull Ethan up to the table when we're eating there. When I'm doing dishes – I pull him up towards the kitchen sink so he can watch me work while he's having a snack (and staying out of the dishwaser!)
If you can't tell.. I'm kind of loving this high chair.
One thing that I didn't love so much?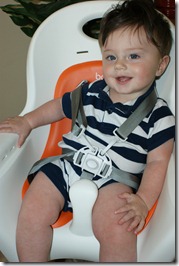 I didn't really appreciate the 5 point harness. It's not even just the 5 point harness that's on the BOON – but on ANY high – chair. If my child is choking – I need to get at him, like. Right. Now. Not after I scramble to unbuckle him from his harness. There is plenty of other safety features on this thing, that so long as you're not leaving a wiggly infant/toddler alone without the tray locked securely – you're not going to need to worry about your child falling out.
So I removed them.

Now it's perfect!
Check out Boon's News Blog, Like them on Facebook, and follow their tweets on Twitter!
You can purchase this chair from Boon Directly at their website, Amazon
, or Babies R Us.