Bubbles are incredibly entertaining for little kids. Distracting and fun. Even therapeutic. But blowing them constantly is definitely not the lazy mom way! A bubble machine leaves my hands free and blows WAY more bubbles than I can. Bubble Fantasia by Imperial Toy is a great option for a bubble machine!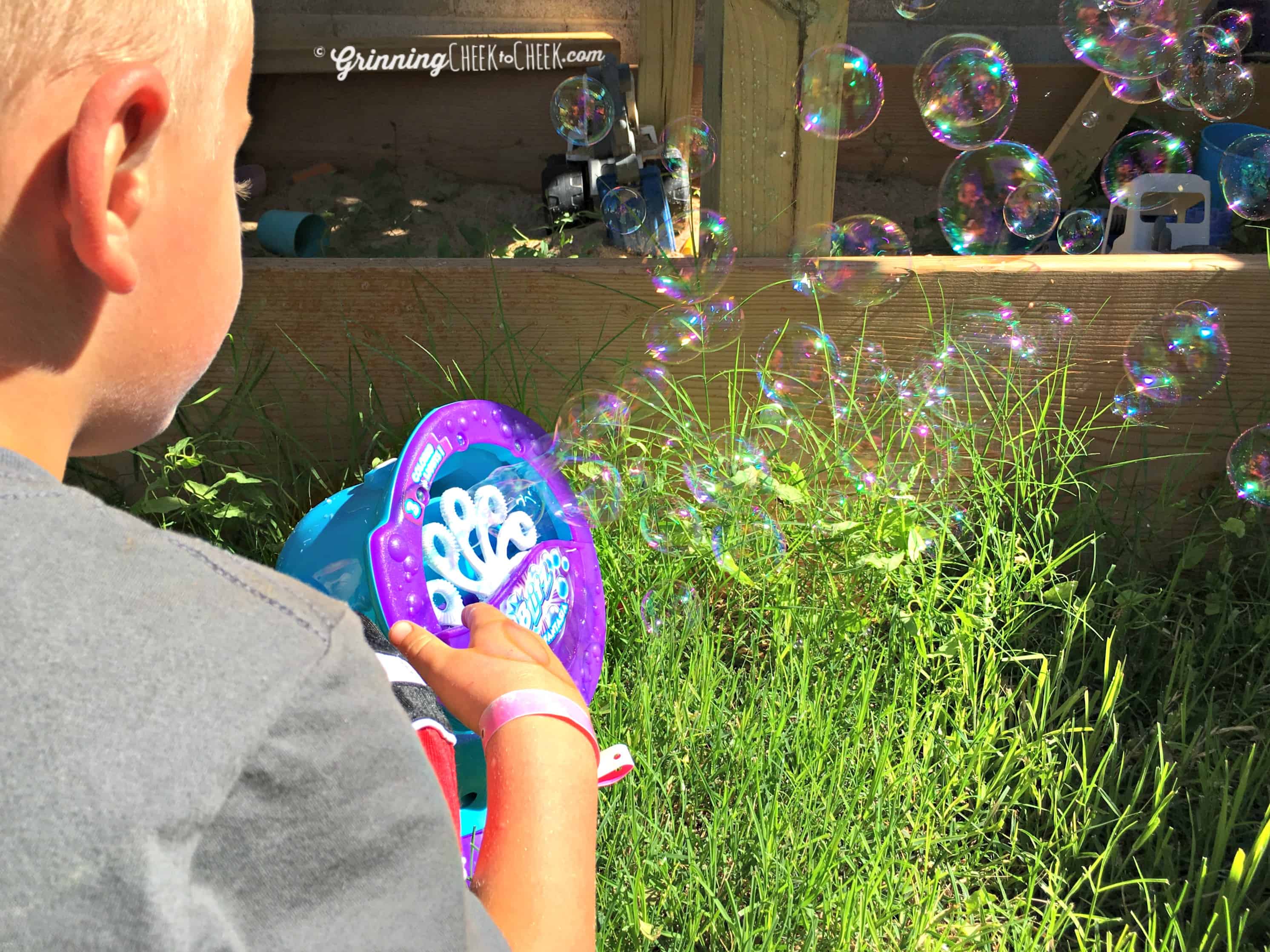 The Bubble Blitz Bubble Fantasia doesn't just blow bubbles. It blows hundreds of bubbles while spinning in circles and lighting up 3 little lights on top. There are two buttons: one turns on the bubble blower, the other makes the whole thing spin around. It's awesome. My kids chased the bubbles in circles with huge smiles on their faces.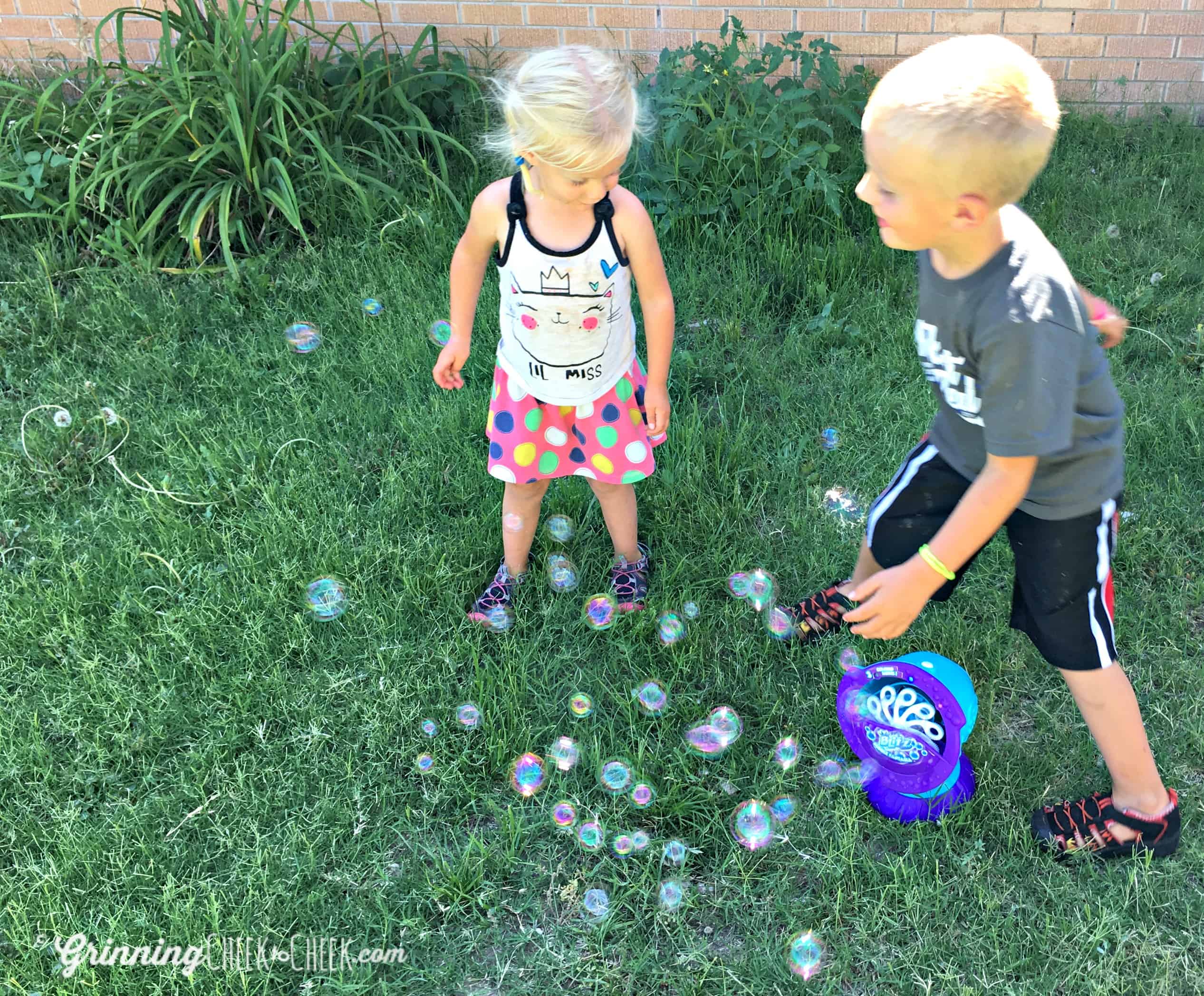 The bubbles load easily by pulling out the front cubby, filling it, and sliding it back into place. Then play! Like all bubble blowers, it runs through the bubbles quickly. Then load it back up and go again. My kids love that they can push the buttons to stop and start it themselves. My almost-5 year old likes to carry it around the yard. He can even fill it by himself.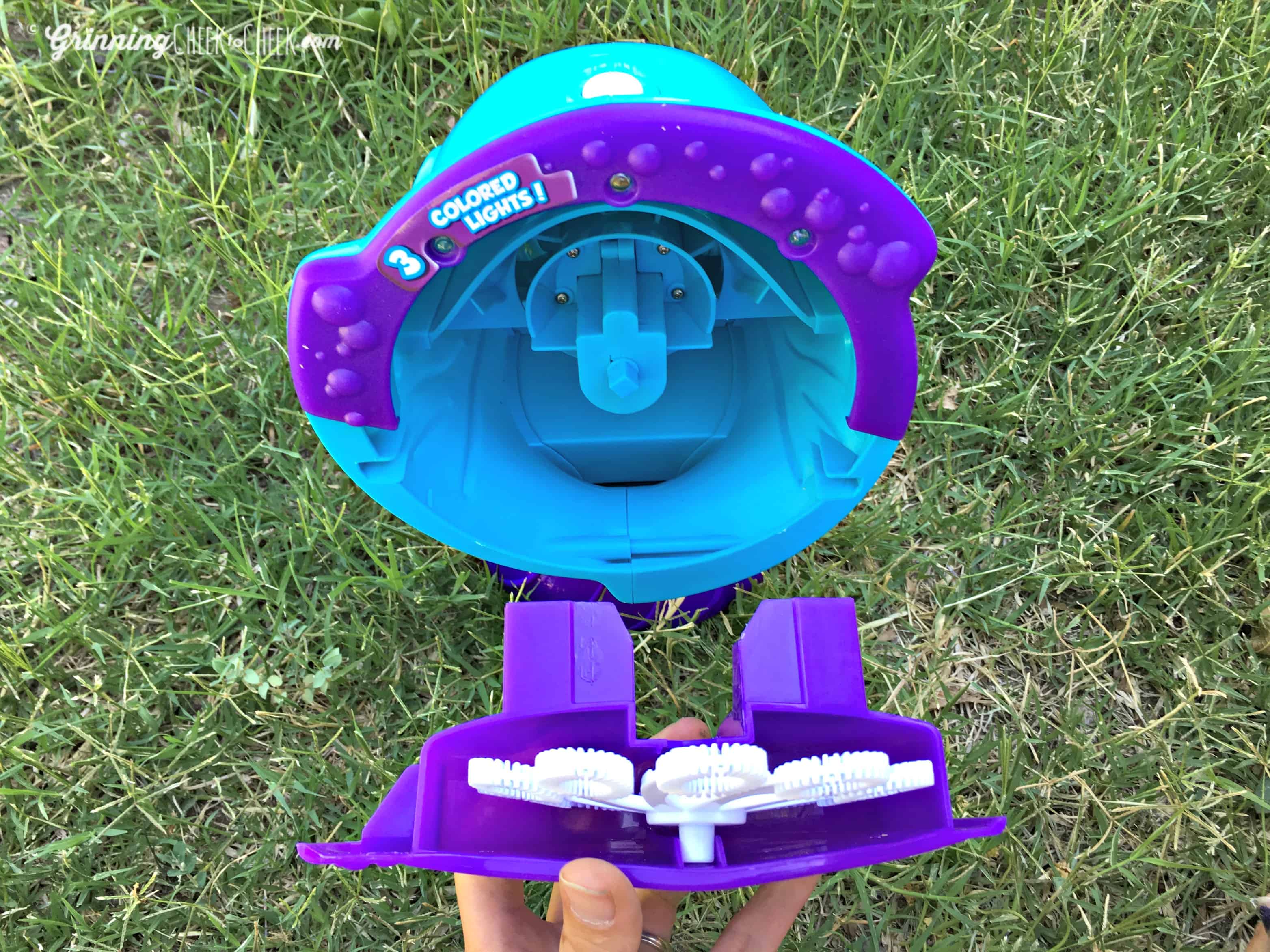 In my experience, bubble blowers don't last long. The Bubble Fantasia is still going strong, even though my preschooler tossed it about 3 feet on concrete in anger one day. And it runs in our 103 degree weather. When you are looking for summer fun, whether bubbles or other toys, make sure you check out Imperial Toy! They even make apple scented bubbles that smell like an air freshener!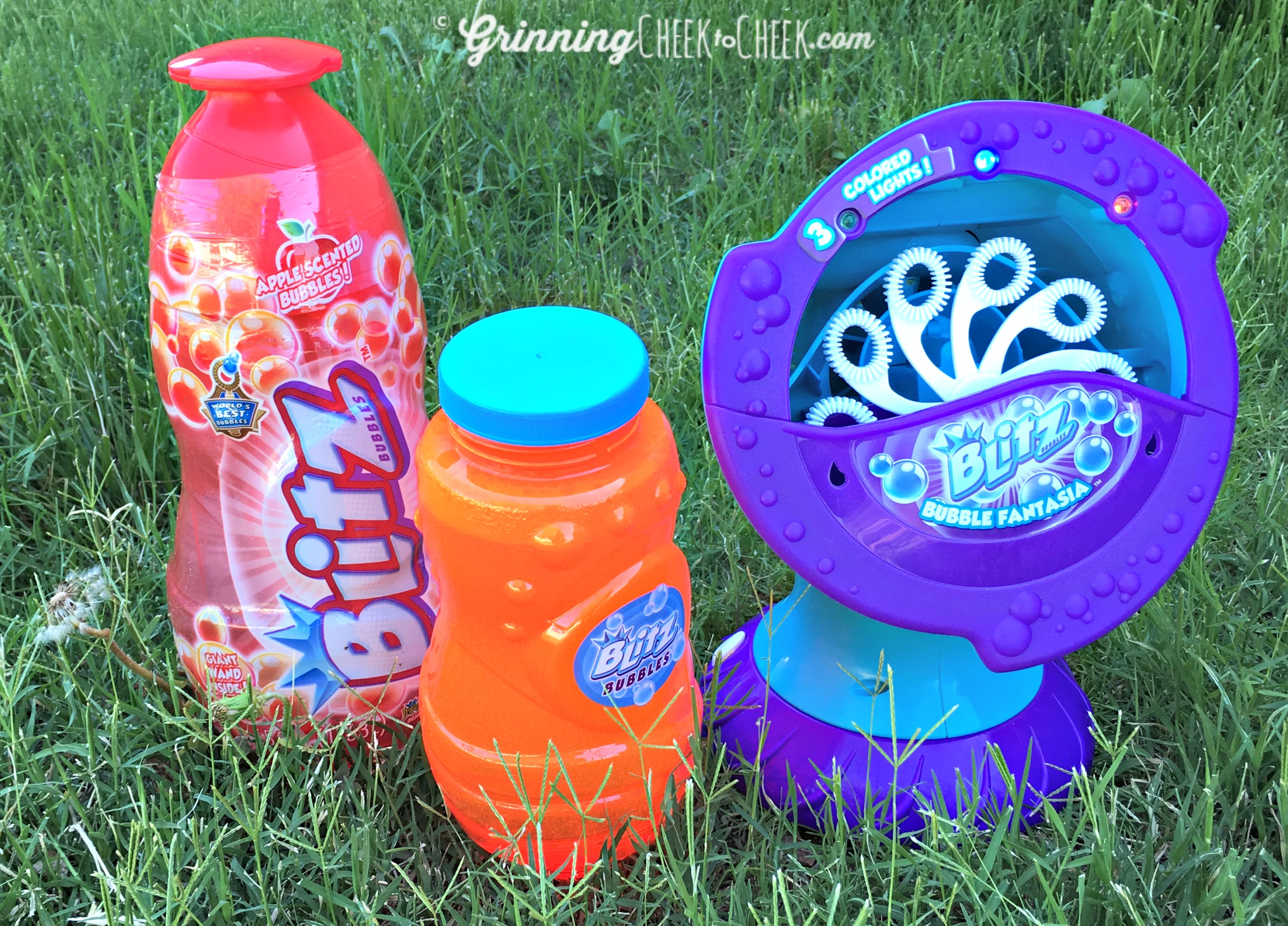 I received these products to review for the post. Opinions are 100% my own.