So last night was pretty bittersweet… My husband and I spent our last night sleeping on our first bed. Today we are expecting the delivery of our new Sealy Posturpedic Hybrid Mattress!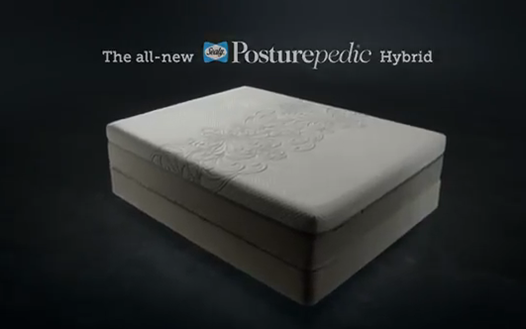 That sounds so cool, right? But it's a little bittersweet, too. I'll explain.
My husband and I were married almost 11 years ago.  Just before we were married we made our first big joint purchase.. a mattress.  I had a twin daybed, and my husband had a twin bed – so – we knew we would need something larger. 
We went to a few stores, and found the most luxurious comfy mattress that we could find.
Within two years, our mattress started shifting in a really weird way.  Like… a Rhombus.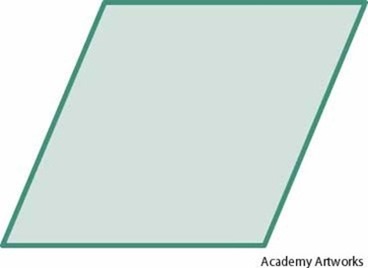 We lost about 6 inches of space on our mattress, because if we went to the edge, the mattress would bend and one would fall off… I did have a warranty (a 20 year warranty!) but they continued to deny that this problem was covered under their warranty plan.  They said that the bed was covered from sagging and our bed wasn't sagging enough.
So – we have just 'lived' with it. 
Our kids do really well at sleeping in their own beds, until about 7am.  Then they proceed to come into our bed, and try to nuzzle into a spot.  Usually Ethan squeezes between Joe and I, and Andrew gets in at the bottom of the bed, and pushes his feet up into us. So lately, our dreams have been to replace our current mattress with a King Size mattress so that we can all fit a little bit better.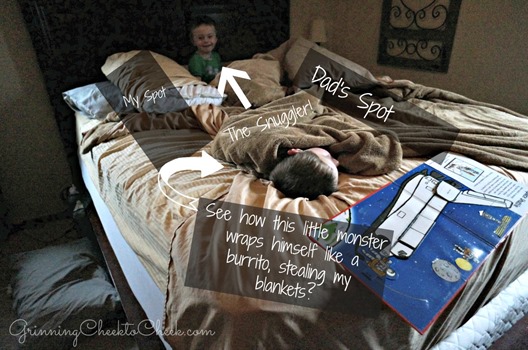 When Heather from OurKidsMom.com and I were doing our bedroom makeover – that was the biggest idea on my list: a new mattress. But we didn't have the money for a new mattress – so we put it off.
Then Sealy came out with their new Posturpedic Hybrid Series Mattress – and contacted me, saying that my room makeover wasn't quite complete yet: and offered me to try their new mattress!
I ordered a King! (Wahoo!) I also had the choice of ordering soft or firm – so I ordered Firm.  And – they even have a 'low profile' mattress which takes off 4" of height in the box spring, I said yes to that.
<While I was writing this post, the delivery truck showed up, and installed the mattress!>
So while I'm sad to see the other mattress go (Actually, it's just going downstairs to our guest room..) I'm also sad that my bedroom set won't have a matching headboard for our bed any more…  But I am *Oh SO* Excted to have our new mattress! I can hardly wait for tonight!
I'll be sure to keep you all informed about how well we sleep in it!
If you could have a new mattress – would it be soft or firm? What size would it be?
Sealy has provided me with the mattress in hopes that I would share it with all of you. This relationship does not influence my reaction towards the item. This means I can (and will) tell you what I think, no matter if it is good or bad!