Soon Ethan will be making that very special transition from Baby to Toddler.  It's hard for me to imagine, because he barely just learned to crawl – and he stood up for the first time on his own (with no hands!) just this morning!  Time is flying here, and I want to make the most of it.
When we moved into this house, I had no intentions of doing any painting, except for in Ethans (and possibly Andrew's) room.  Andrew had a great, well-planned out nursery, and I thought it'd be sort of unfair to have Ethan's room be lame.
So I painted stripes on his wall.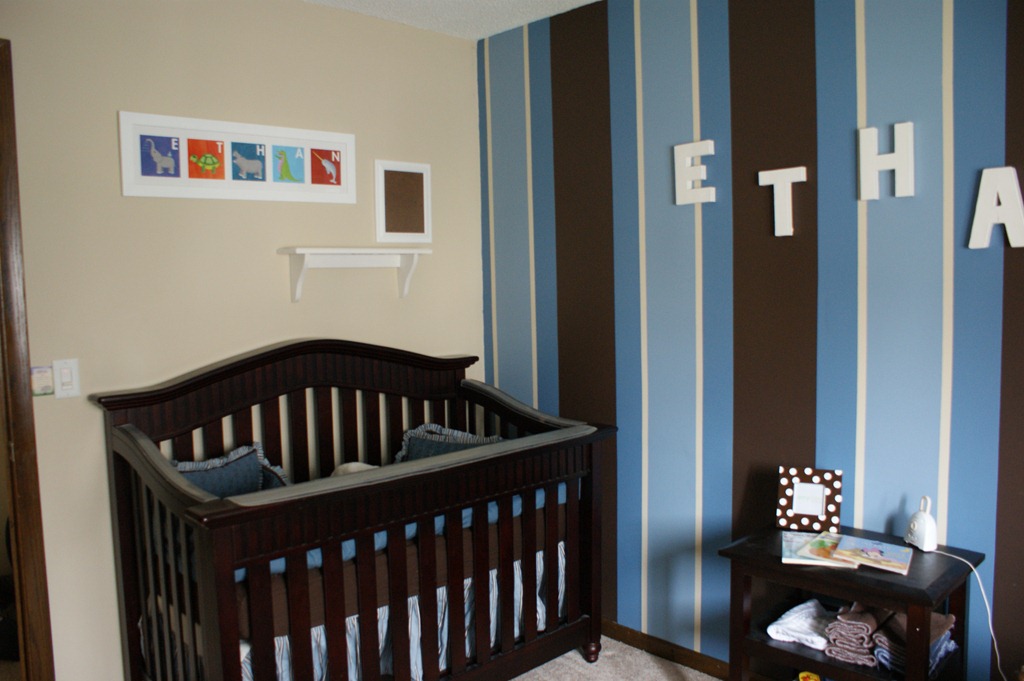 The bedding though? Well the bedding was a hand-me-down from Andrews crib days, and it was a little too 'matchy-matchy' for Ethans room.
I was able to go to Beyond-Bedding.com and pick out a new set of bedding for my little man, and I was so excited to do so.
Since Ethan still has some time left in his crib, I figured I'd get the crib set.
The Ever so Adorable blue and brown Geo Modern Baby Bedding 9-Piece Crib set comes with:
Crib Comforter
Crib Bumper
2 Window Valances
Crib Skirt
Fitted Sheet
Diaper Stacker
Toy Bag
Decorative Pillow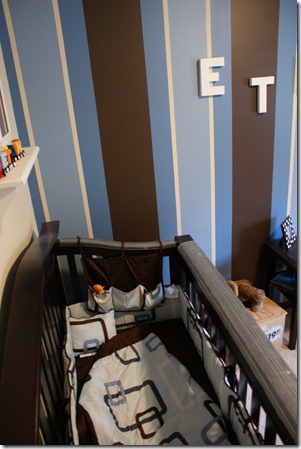 I love the colors and how they match so well with the room – but I also really appreciate the bumper.  Our old bumper had four attachments, and was quite flimsy – so I sewed on some strings to attach it better, but then they ended up getting ripped and toggled so much that I finally just tossed the bumper.
The new bumper is strong, and stays up even without being tied on – However it is good to tie it on so your children cannot remove it.  Our crib has huge slats and therefore most things don't fit around it.  I was able to make a very small bow on each slat that needed to be tied.  I love the number of ties to secure it as well.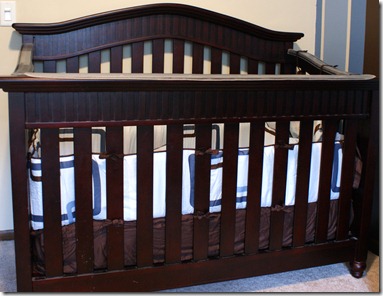 I also had to make my own curtains for the room since the set I previously purchased didn't have any curtains or any extras.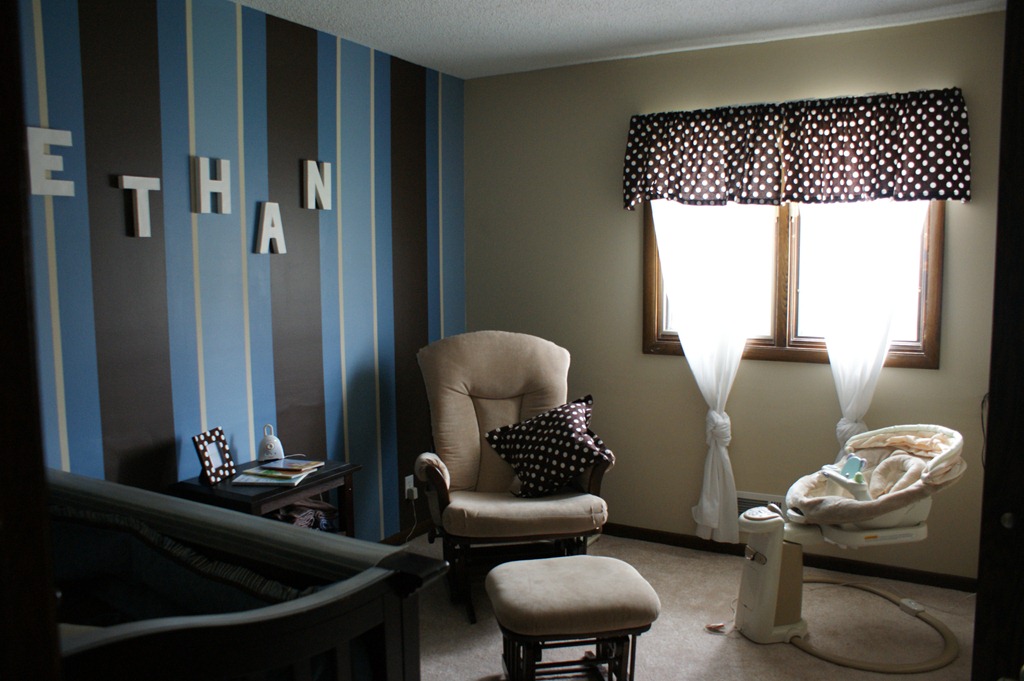 These curtains aren't exactly what I needed, being that they are the 'loop' style – so I may end up sewing a piece of material onto the back side so I can string it through and hide the under curtains.  Otherwise simply removing the back layer of curtains would work as well.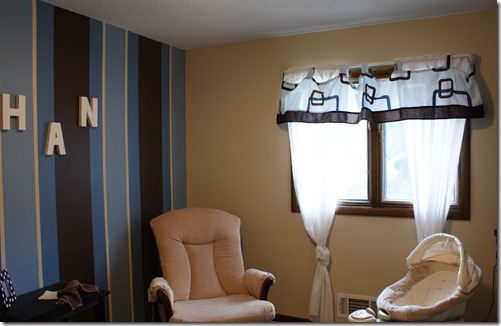 I decided to hang the 'toy' basket inside the crib, because Ethan does enjoy playing quietly in his crib when he wakes up in the morning – and this will allow him do do that without having toys all over his bed.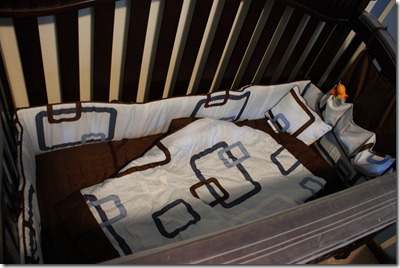 Overall though, I am very pleased with this set.  I have such a  hard time not looking for Andrew when I'm 'shopping' because I know how he will react to different items!  While Andrew has a full-sized bed, I love the colors in the Dinosaur Bedding for Boys, and I truly considered the Kids Western Bedding – but I really couldn't decide on an overall theme.  So therefore we keep Andrew's room plain and un-decorated.
Girls would be so much easier to decorate for – I'd easily go for some Butterfly Bedding… too Bad my husband wouldn't approve of that in my boys' room