Isn't this deck only 4 1/2 months old???
Why Yes…. Yes it is…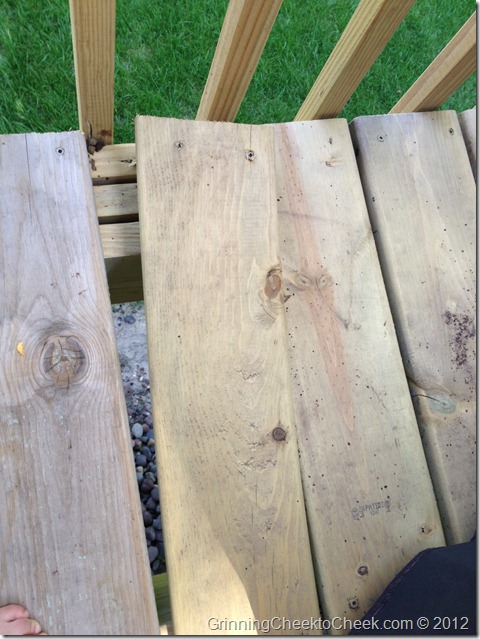 And I'm trying to get them to fix it…. But clearly they're avoiding me.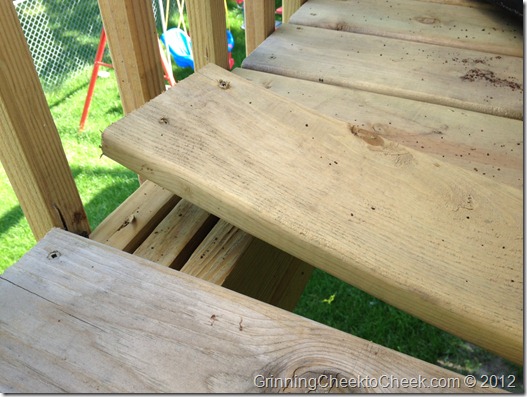 So first, the guy talks to me about how great his company is, etc etc… I checked his references – and we had a good overall beginning with him.  We even chatted about me working for him in the Social Media area.
I paid him half and made sure I had my receipt. 
But then a totally new guy shows up.  All by himself.  To build the deck alone!  The guy I hired was a 'Middle-Man'.  He simply hired someone else at a lower price to do the work.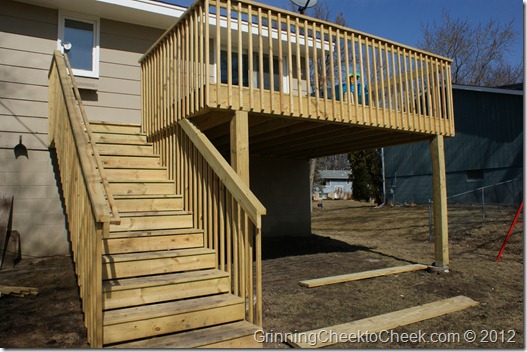 Firstly we had the impression that our deck would have had 4×4's in the corners – for safety reasons? But… we let it fly, because he didn't actually spell it out that he was going to do that.  Even though – it's kind of the right/normal thing to do.
Then: As I was sitting in my chair watching the guy finish up the deck: I saw that a dark area – it looked like a space between the two pieces of wood.  I went out to ask him about it: and then saw that it was in fact more of a dark spot on the wood – and not a space.  'oh.. whew, ok!'.
When he left though – I noticed that he had put some caulking in there.   *cream colored.*
Yeah… Now it's cracking – and looks terrible.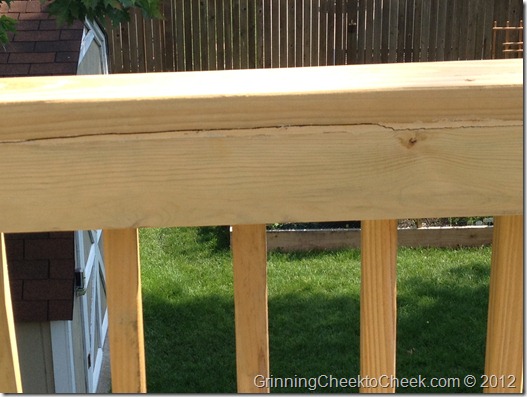 The contractor didn't have time to stop by to chat about the deck – and literally showed up only for the inspection, got his paper signed, and then left – with his money.  At this point my only concern was the caulking and the 4x4s – but nothing we figured that would make us not pay him.
Then – when we were getting our new fencing in, we were also getting quotes for the gate on our deck.  *ALL* of the contractors commented about our unsteady stairs.  They really do make noises and cracks as you're walking up them.  That just made us even more concerned.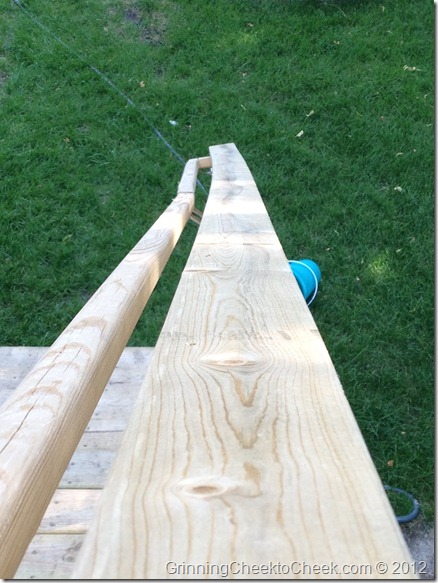 What the heck happened Here???!
Yep – It's exactly as it looks.  Not only is the whole thing crooked – The railing is SUPER not-sturdy also.  The whole thing shakes. I've especially noticed it this week as I've had to do those stairs a few times while hopping one-footed (with my sprained ankle).
It's even coming apart at the one screw that is connecting the railing to the main deck.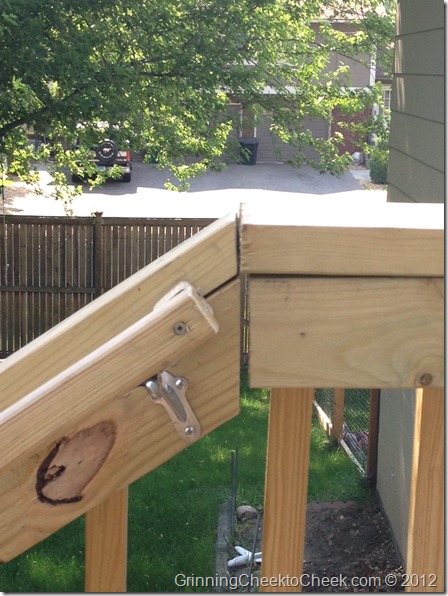 Not even that – but the whole corner thing too – none of them line up.  They're all different heights and widths and angles.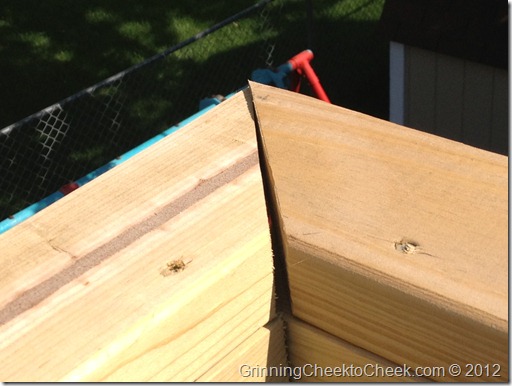 You wouldn't think there really could be much more – but even the weak posts that are keeping my children from falling off the 2nd story deck are bending.  Pretty sure some of these widths wouldn't pass inspection – as they left ZERO room for error.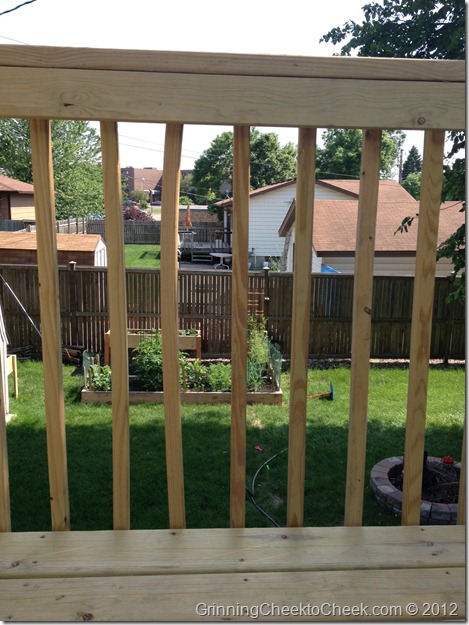 What do you all think of this?? Should I demand they re-do my deck? a refund? or are they only responsible for changing out the broken pieces?
Or – am I just screwed?
But – I loved the guy that did my fence.  I wish I had the money to hire him to fix my deck.  He quoted me what this deck would have cost if he made it… and there was a $450 difference… and he would have used cedar. *KickingMyself*  Happy to give referrals!
P.S.  I will *always* be asking from now on WHO is doing the work.  I want to speak with THATguy – and his clients.