Last week after dropping the boys off for their first day of school, I was deciding what a mom is to do with this new-found-freedom?? GO SHOPPING OF COURSE! I was excited to drive down to the Mall of America – Really the first time in nearly 8 years going there on my own… it was awesome. And to add to that awesomeness, I was able to take a tour of the Best Buy Tech Home that's at the rotunda at the Mall of America. It was SO Cool.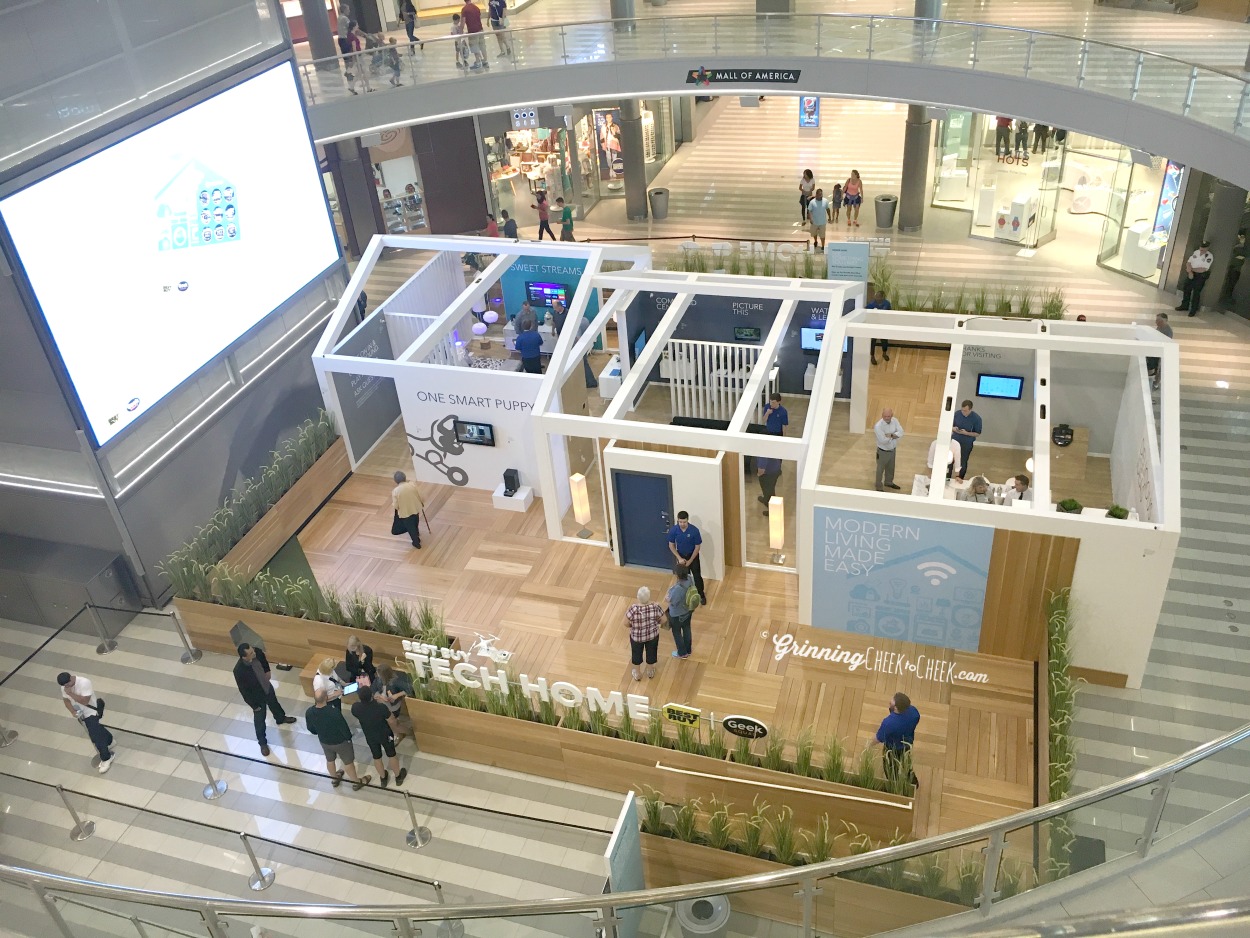 There were a few things that stood out to me the most… I'm a lover of lights: I love having tons of light in the home. We have very little natural light available to us with our small 1970's windows that are mostly facing north and west, so I love to be able to have extra lights all around to brighten the place up. Philips Hue had several of their products available to test out. I am so glad they did, too! These bad-boys are at the top of my wish list right now!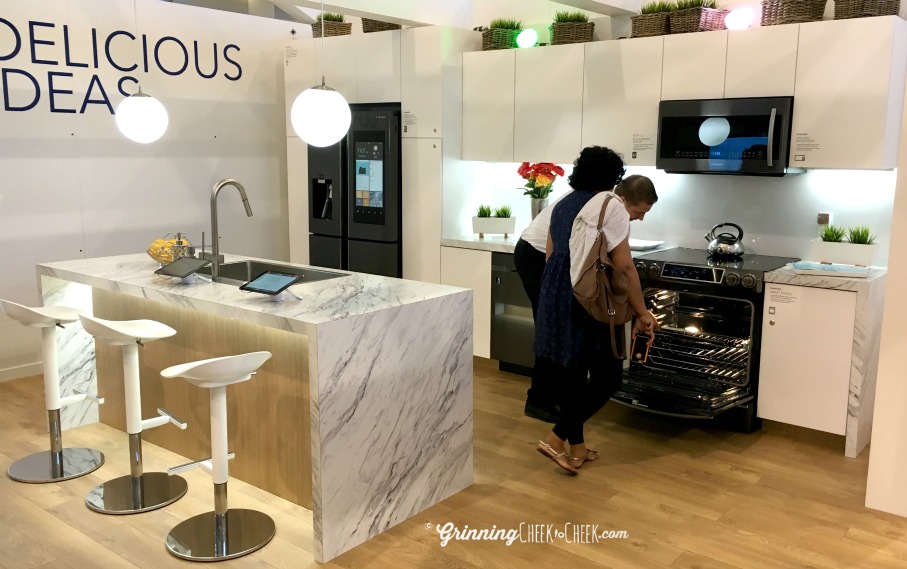 Firstly, you'll need the Philips Hue Starter Kit – which contains the Hub that allows you to control the lights from anywhere with the app. This comes in a few different price ranges and color options: If you're looking to just get started as cheaply as possible: the white-only kit would be for you. The white only has no color changing options but has two white bulbs that you can turn on and off with your app. There is also a white ambiance package which allows you to change up the white/yellow to suit your mood. Then thirdly there is a color plus white ambiance – essentially the do-it-all lights that change colors and moods.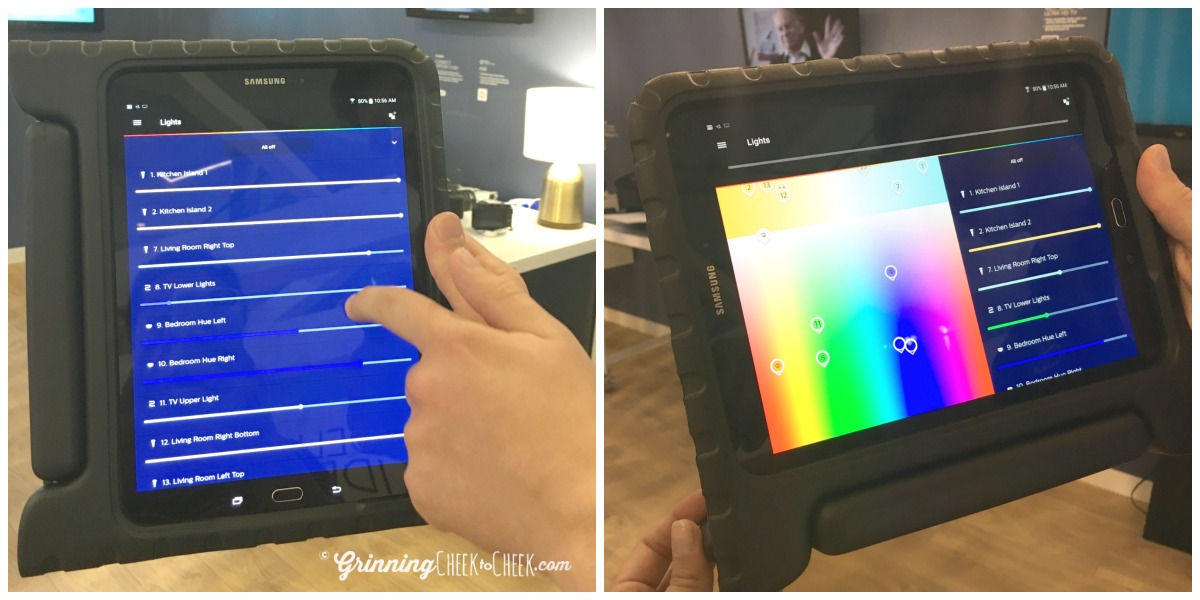 I was able to play around with the lights in the whole house alongside a 'Blue Shirt' guy who walked me through the app. It was so fun!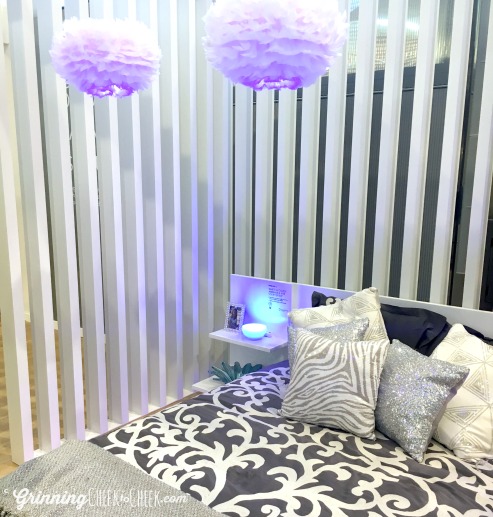 I love love love the Philips Hue Go Personal Wireless Lighting System, which you can essentially take with you anywhere through the house. I totally envision having one of these next to the boys' beds so when they have to go to the bathroom they just pick it up and carry it with them as a giant flashlight that doesn't surprise their eyes from brightness. I also love that it has an ultimate wake-up experience, which gradually increases the light setting until it's bright in the room – so even on a gloomy day you can wake up energized!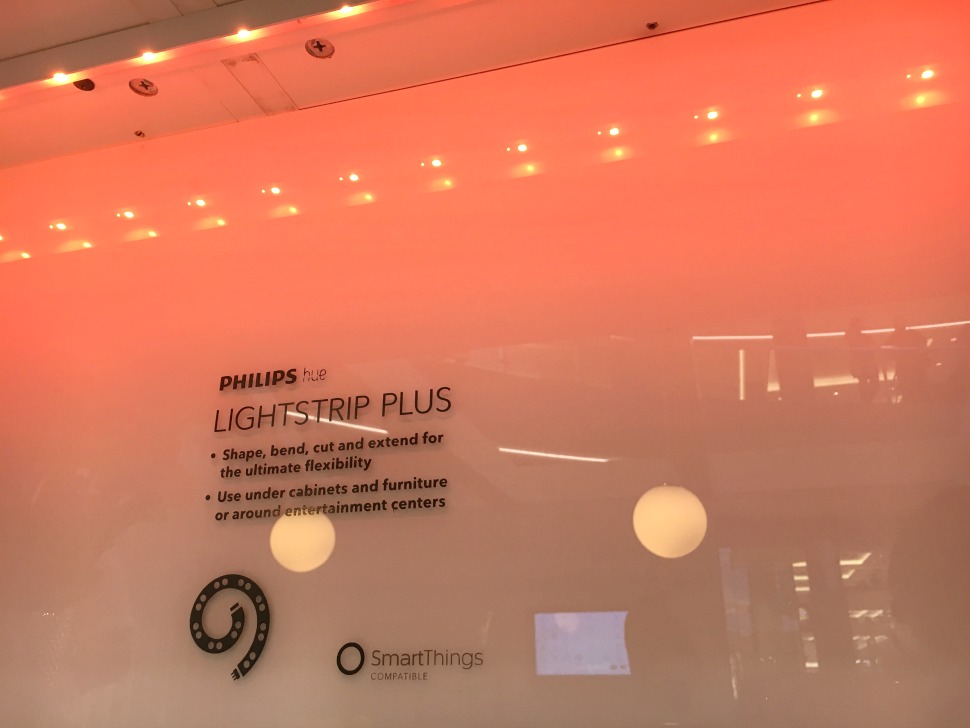 But my ultimate favorite – was the light strips. We're possibly looking at starting a major renovation in the kitchen, and I'd love to install these lights under our new cupboards and along the floor. I love entertaining and setting the whole kitchen/dining room ambiance would be amazing. Plus being able to see the corners when cleaning is a major plus!
There are two sweepstakes opportunities at the Best Buy Tech Home: Be sure to stop by the Tech Home which is open through September 17th, 2016.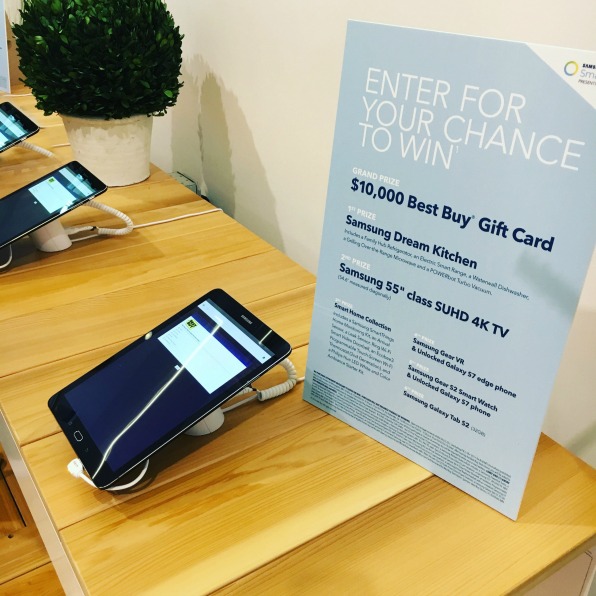 Enter to win a $10K Gift Card, a Samsung SmartThings Smart Home Collection, a Samsung Dream Kitchen, or a Samsung 55″ SUHD 4K Tv and more*!! No purchase necessary, see BestBuy.com/TechHome for details and full rules.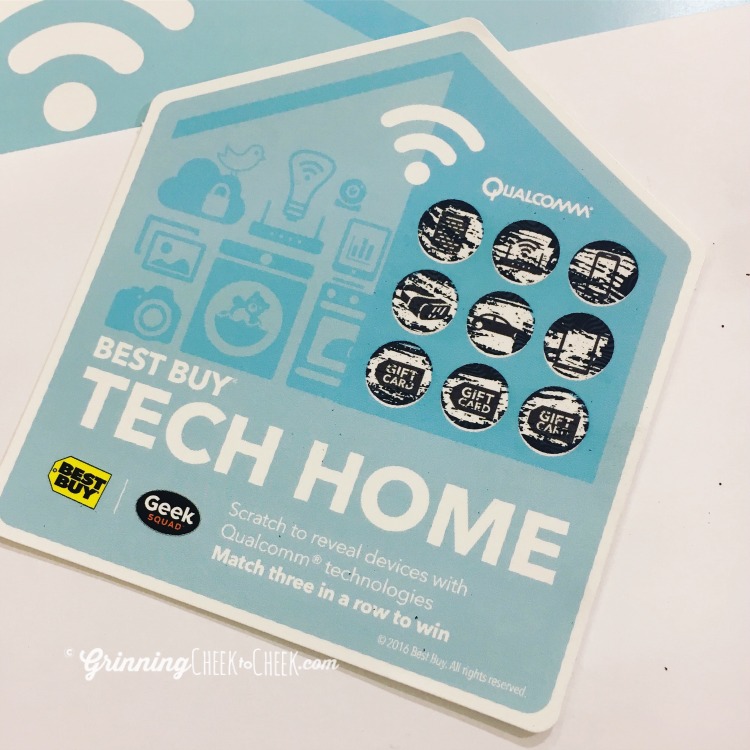 Also be one of the first 250 to visit the Tech Home at the MOA each day through 9/17 and you can win one of many available prizes! I won a Best Buy Gift Card!!
The reviewer has been compensated in the form of a Best Buy Gift Card and/or received the product/service at a reduced price or for free.