This past weekend I had the awesome opportunity to work with Best Buy on their new store layout launch in Richfield, Minnesota!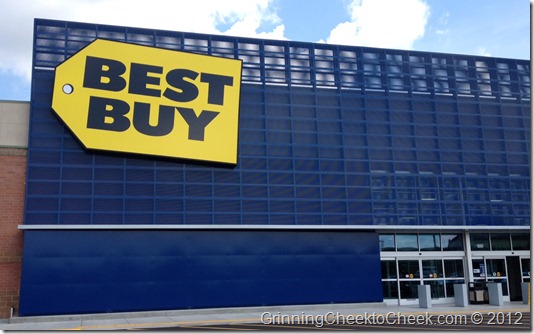 Best Buy forever has been one of the top electronics stores in my mind – probably more especially since their headquarters is located in Minneapolis, and I used to drive by corporate almost daily for 5 years…
But in order to stay relevant in todays world where they are COMPETING with the entire internet for business: they need to make themselves amazing and incomparable to the internet.
So Best Buy thought up a way to make their store more appealing – more worth-while, less hassle, and a LOT more user-friendly and hands-on.
Genius.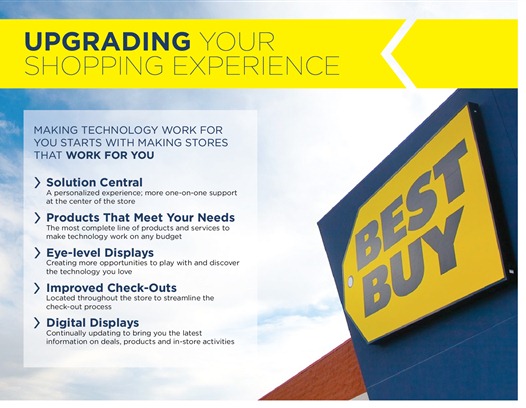 In their new store layout (Which will be eventually spreading to a store near you) you can find:
· A personalized shopping experience with one-on-one support throughout the store, and the addition of a Geek Squad Solution Central at the center of the store to help you learn about, and get the most out of your gadgets
· Eye-level displays creating more opportunities to play with and discover the technology you want – and need
· New in-store digital displays that update you on the latest deals, in-store activities, and information on all your favorite brands
· Registers located throughout the store to streamline the check-out process so you can get in and out faster than ever
So What Did I Think???
I thought it was brilliant.
Seriously, at first I was thinking, 'Really?  What's the big fuss about a new store layout?'  But then – I got there – and realized.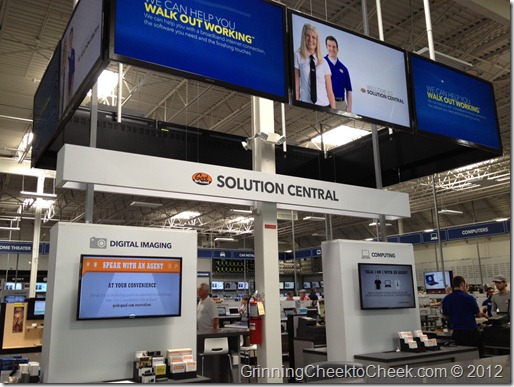 It's HUGE.  The experience was great – it was a lot more than just a trip to Best Buy to get a connector for my phone – it was like having a local convention –with experts on hand to answer any questions I might have.
I honestly do consider it just that:  A convention center: with beautiful displays, and experts available from major brands.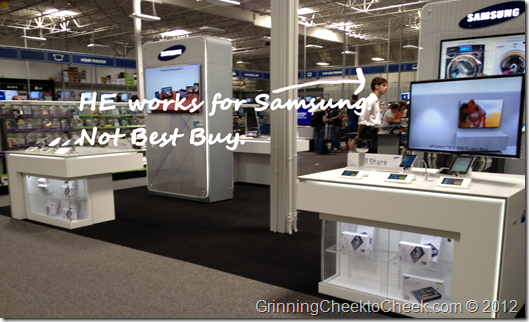 *That* is what grabs my attention.
I could spend hours on end researching, but to have an expert explain exactly why their product is the best – is so much quicker!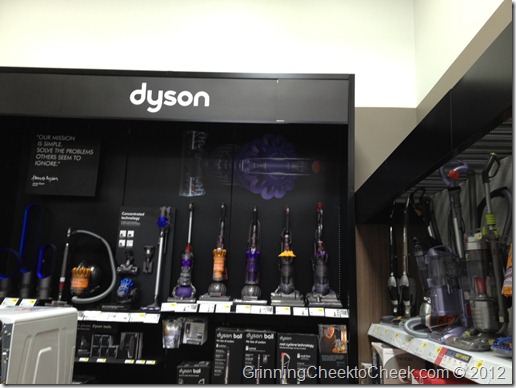 Not like the giant conventions that you get totally lost and start to wonder where the entrance was and if it's time for lunch… but a smaller – more intimate one.
The first thing I noticed was the ceiling.  I mean – normally I feel like the ceiling has maybe had ceiling tiles, or something – or just the fact that they were not using the higher-up space previously.   – But now, they've got signage all across the building – and I can see it all – from anywhere in the store.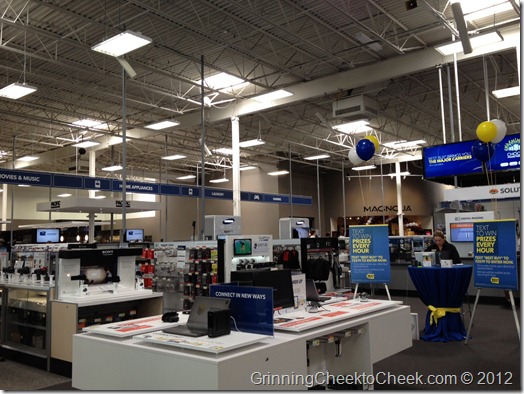 The next awesome area I noticed was their Geek-Squad – a.k.a. Solution Central.  It's right in the center of the store – so big that you couldn't miss it.  Pull up a bar stool and talk with an expert.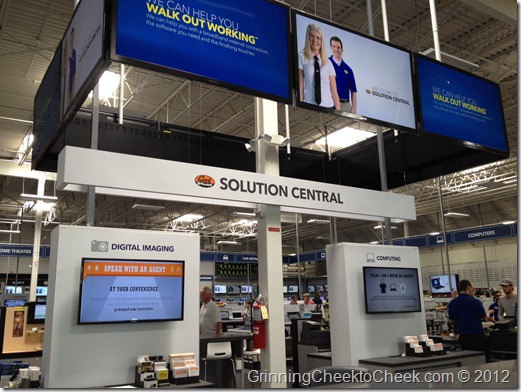 I also noticed a ton more of the displays.  I think the last time I noticed Soda Stream at Best Buy – they were in the corner near all the appliances and toasters: Now they're front and center with a dedicated display.
I'm guessing that places like Soda Stream, and Dyson, and other companies that have their very own displays have paid for their own displays – much like they would for a spot at a convention center:  But it's what sells the products.  It's what gets me as the consumer interested.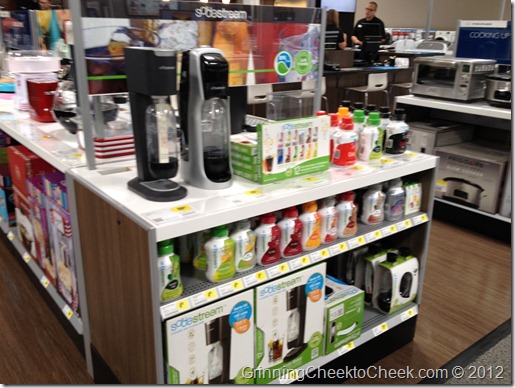 One of my personal favorite areas in the entire store though, was the new Magnolia center.  I know that they're an entire separate entity than Best Buy – but it's fair to mention:  They did an awesome job with the renovation.
I now have a dream goal of a $500,000+ home renovation.  Dream Big, Right?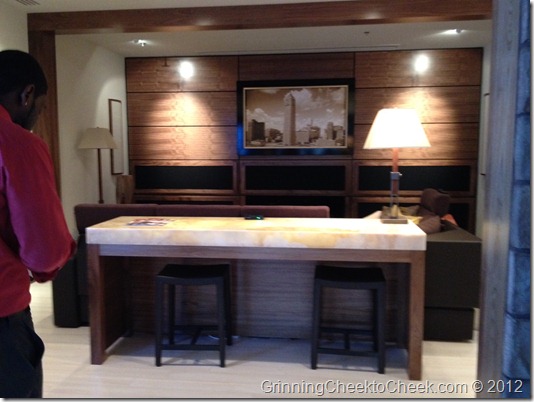 No, but seriously – it's worth a drive to check out what they've come up with… amazing.
Honestly, If I had that kind of money – I would have hired them, right there.
So I couldn't POSSIBLY show all of this to you, and not make you want to run to your nearest Best Buy and check out their current displays… right?
Disclosure: Level 4 post. I was compensated for my trip to the new Best Buy, but in no way does this alter or reflect my opinion or thoughts on the store or my review.