I love having my hair all cute and curly.
So much in fact – that at BlogHer New York last August, and Bloggy Boot Camp in Chicago – I went to a Dry Bar just to get my hair all curled and dolled up.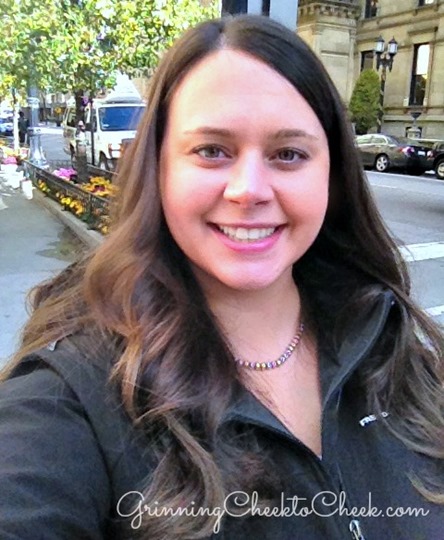 Maybe I really went because I wanted to learn how to get my hair cute, on my own… Right?  Well that's what I kept telling myself!  But then I continued to look and look at curling irons, and not knowing where to start!  Do I just get the most expensive one? Or, is a middle-of-the-road priced one good enough? What thickness do I need? Do I want a spring loaded clip, or a clipless iron?
All of these questions had been holding me back from purchasing the supplies to get my hair to be cute on a regular basis!
During Bloggy Boot camp in Chicago last November – I ran into Elizabeth from BeautyBlondie.com.  Immediately I was in love with her amazing bouncy curls – perfect highlights, and just totally amazing hair! (not to mention that she was also totally awesome, personally and professional as well!)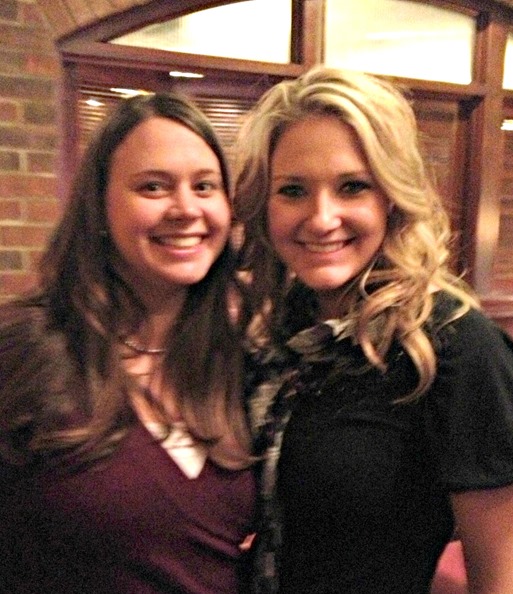 I felt slightly creepy, but I couldn't stop staring at her curls all day long.  I had gotten my hair curled earlier that day (and paid good money for it!) and by the time we were sitting down, my hair looked like it does in the above photo… So I couldn't help but ask her if she did it herself, or if she also went to the Dry Bar!
Of COURSE she did it herself! She is in fact a licensed cosmetologist – so she knows all the tricks of the trade.  She looked at my hair and instantly knew that my hair 'fell' because it was all one length – and didn't have any layers. (I was told by my fav. cosmetologist that my hair couldn't have layers if I didn't want it to look frizzy…so, straight it was!)
Believe it or not – I asked her to CUT MY HAIR… I told her I'd go walk to Target and buy her a scissors! ha!
Anyway, we got to talking a whole bunch, and I *grilled* her on hair products, styles, etc.
So when I was curious about what curling iron to buy, she instructed me that this HotTools curling iron was the one that she uses and loves – and that my hair needs a 1" barrel.  I totally trust her – so that's what I got!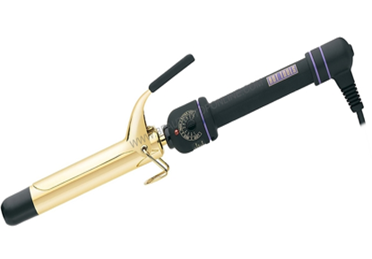 Plus – it's only $37 at Beauty Stop Online!
I also got some of the 'It's a 10' finishing spray, which was one of the brands that Elizabeth recommended for me as well.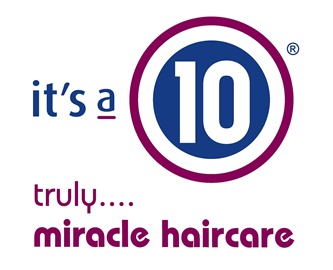 Beauty Stop Online has a huge assortment of products for just about everything beauty related, and they have great prices!  You should definitely check them out for your beauty purchases!
And I've got to say, it's been a while since I've had a curling iron (I think middle school/high school?) but I am telling you – this Hot Tools curling iron was totally cool! It has a swiveling power cord – so you're never getting tangled up in the cord; and it has an instant heat up, where it only takes a few short seconds to get heated up – perfect for those mornings when I'm in a BIG hurry!
You can check out Beauty Stop Online at their website, or chat with them on facebook!
I received some promotional items in exchange for my views on them and the Beauty Stop Online store.