For a while now I've been considering an update to my master bathroom. The 'master' bath in my house isn't anything particularly snazzy to begin with – it's a small 3/4 bathroom with a cracked sink, and an old, noisy toilet.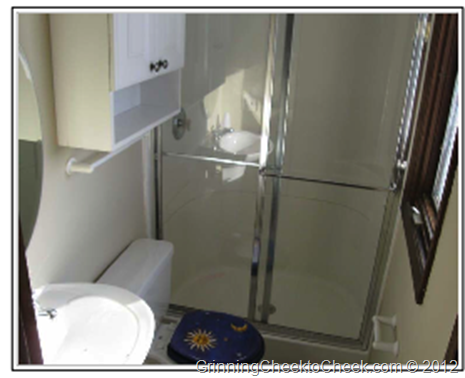 But ever since I did a bedroom makeover, I've been dreaming of a bathroom renovation. I know it will add value to my home to have a nice bathroom, so we are willing to figure out a budget and start planning for it. We're still at least a year out on this project – so planning is good!
I have such a hard time picking a 'theme' sometimes – but I was looking around the stores and noticed a lot of 'beach' themed items. At first that turned me off. I don't want my bathroom like everyone else's – but I got over it – because I know mine will be WAY better

. After all, I love the beach – and it would go along with my whispy/romantic setting of my bedroom.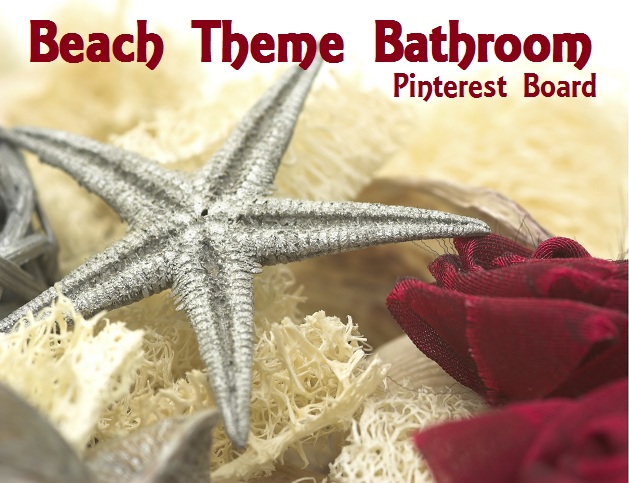 So – First things first. I take my thoughts to Pinterest. Because that's where I'll get the real good photographic ideas in my head. Clicking on the photo above will bring you to my pinterest board on Beach themed Bathrooms to see a little of what I was thinking through.
I always like to set and keep a budget while working on a room makeover. Ideally, I'd like to spend no more than $2000 on the entire project. This is where the DIY project ideas from pinterest come in handy. The big expenditures will be the vanity, mirror, and toilet.
The next step to creating a beach themed bathroom is to find yourself a color scheme. A beach theme can be many types of color schemes – as bright and colorful as you want, or utilizing more of the pastel colors. I am thinking of a little more grey and pastels – to continue the grey theme in the bedroom.
Being that my pedestal sink is cracked and broken, I have been looking for other awesome new vanity (With cabinets!) that will compliment my beach theme. I want a stone sink – but not such a beachy one that a few years from now when choosing to redecorate the bathroom again, I would have to purchase a whole new vanity.
The rest of my house has dark colors, so I'm thinking I'd like to stick with a dark color scheme for the wood. I love this vanity set from modernbathroom.com – because I love the dark colors, the straight lines and the drawers are so much more practical for me than a cupboard style vanity. Perfect for my small bathroom.
If my budget allowed for it, I would also be putting in a new shower. We have a simple plastic shower area – with older doors. But a new shower that might fit the feel I'm going for would require a contractor, and a plumber – but that's just not practical in my budget at this time. Not only that, but unless you're looking for a plumber working in Orange County and Los Angeles, a good plumber just isn't as easy to come by.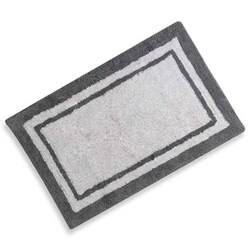 As far as flooring goes, I will use rugs for the time being to save on costs. If I had my way, I'd be putting a heated stone floor in, but again – out of the budget for this project.
After installing the sink and a toilet, it's simply a matter of doing the work. Painting, crafting, and accessorizing. Sounds Easy, right?
(I'm sure my husband will be in tears by the end of reading this post… (((HUGS))) )
Have you done a Bathroom remodel lately? What were some key things you worked on updating?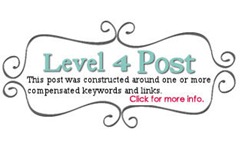 Starfish Image © Nsilcock | Stock Free Images &Dreamstime Stock Photos