Finding Nemo Bath Toys with The First Years
We love bath time at our house. And my little 3 year old has STINKY feet, so I'm really glad he loves bath time. But the kids don't love it for the cleaning, they love it for the fun. They love splashing and playing with toys, especially on cold winter days when outside play isn't nearly as fun. So having fun toys to play with in the bath tub is a must. The newest toy in our tubby time fun? Finding Nemo!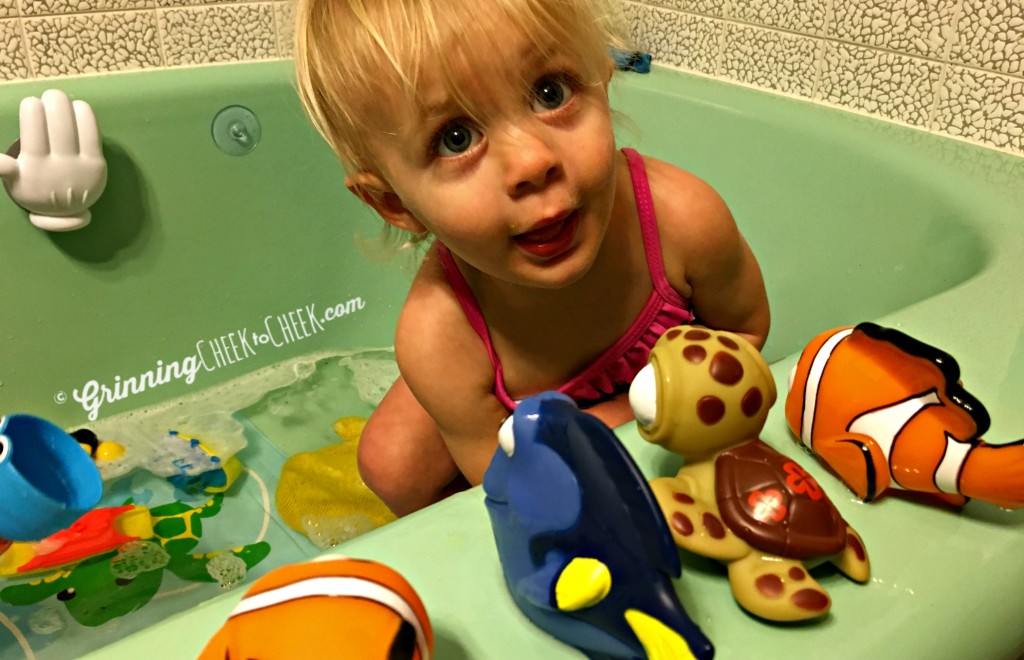 Finding Nemo Nest and Pour Cups
The
Finding Nemo Nest and Pour cups
are fun to make it rain and catch the rain in another cup. This can be a sneaky way to rain on their heads and start the hair-washing routine! Or just a fun way to play. And they look a bit like Nemo's anemone home!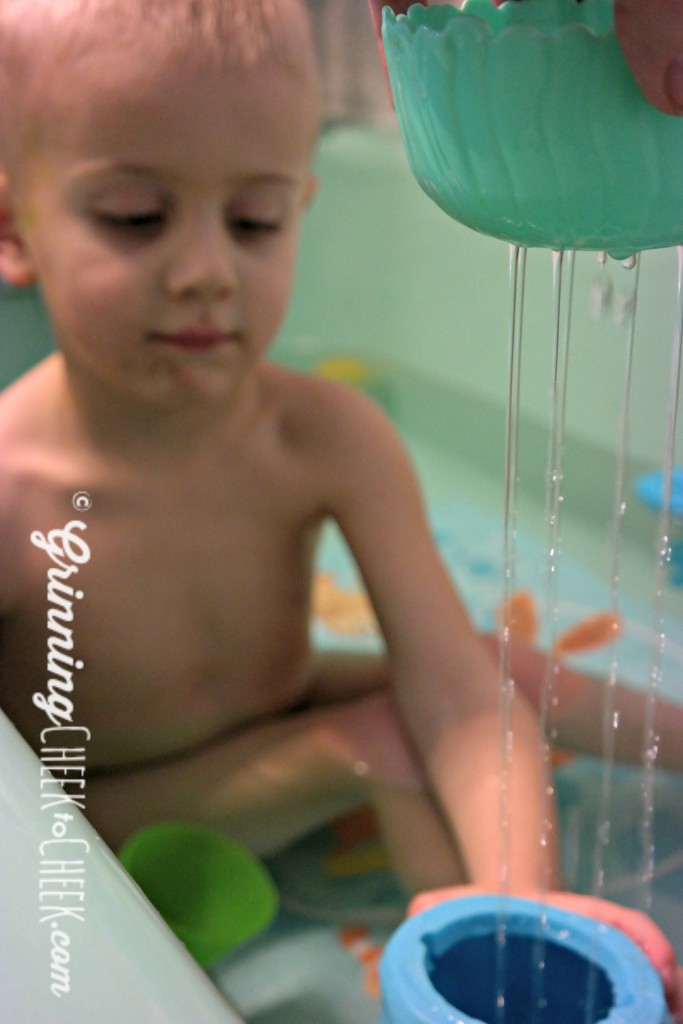 Finding Nemo Bath Squirt Toys
The
Finding Nemo squirt toys
are a typical size and squishiness which makes them fun to play, make up stories or re-enact the movie, or squirt each other! Dory, Nemo and Squirt can play along and make bath time more fun!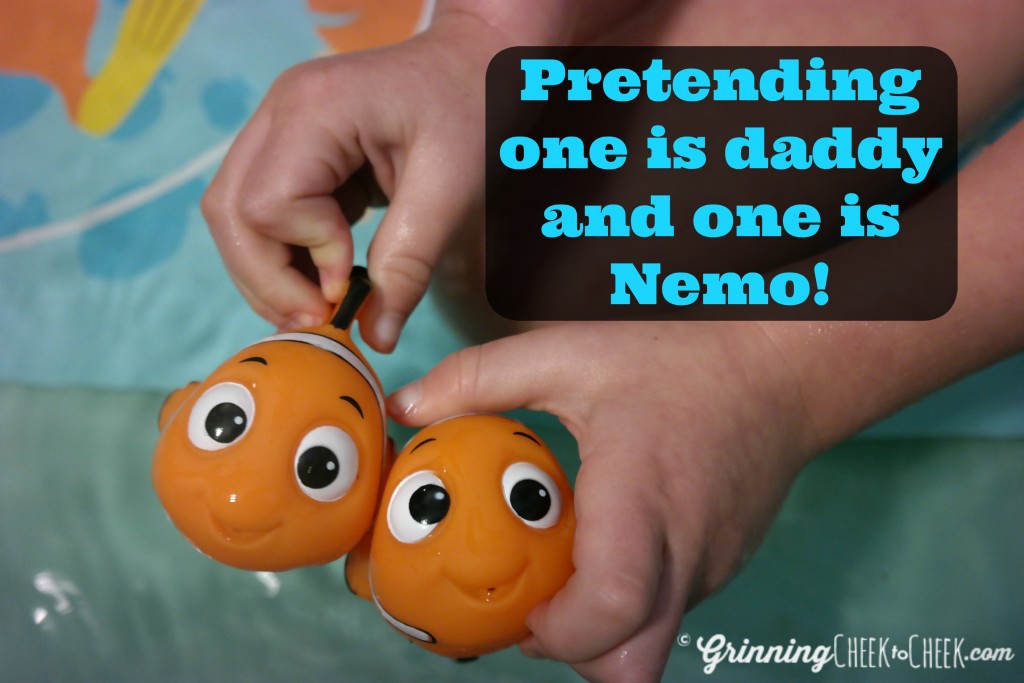 Finding Nemo Bath Spout Cover
The
Finding Nemo spout cover
is so cute! It protects little heads from hitting against a hard metal spout, plus looks fun! We don't have a typical tub, so it just hangs on a shower-head holder to look cute and join the fun. Mentally comparing it to previous tubs we've had, it seems like the perfect size and shape for a good fit.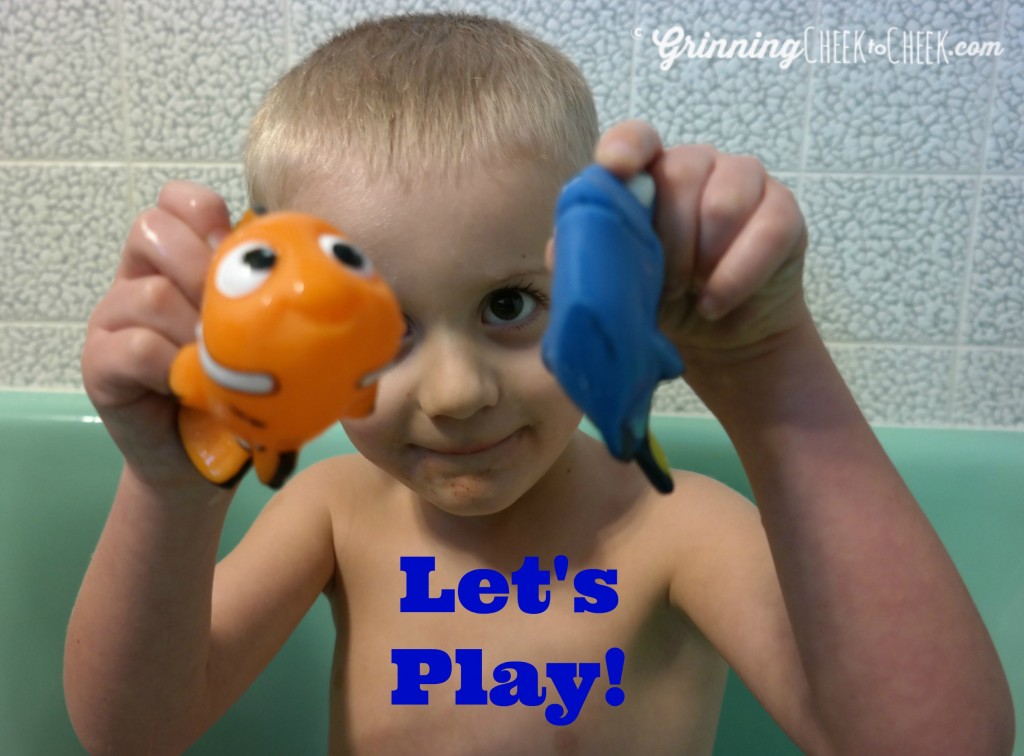 Finding Nemo Drain Cover
The
Finding Nemo Drain Cover
is really cute and totally functional! It covers the drain to prevent little hands from opening it, or to prevent leaks and looks like a little Nemo hanging out underwater. Depending on how deep the water is, Nemo can be pretty close to the surface! Plus it has a little suction cup and hook to hang it when it's not needed, which means for better drying and less mold risk.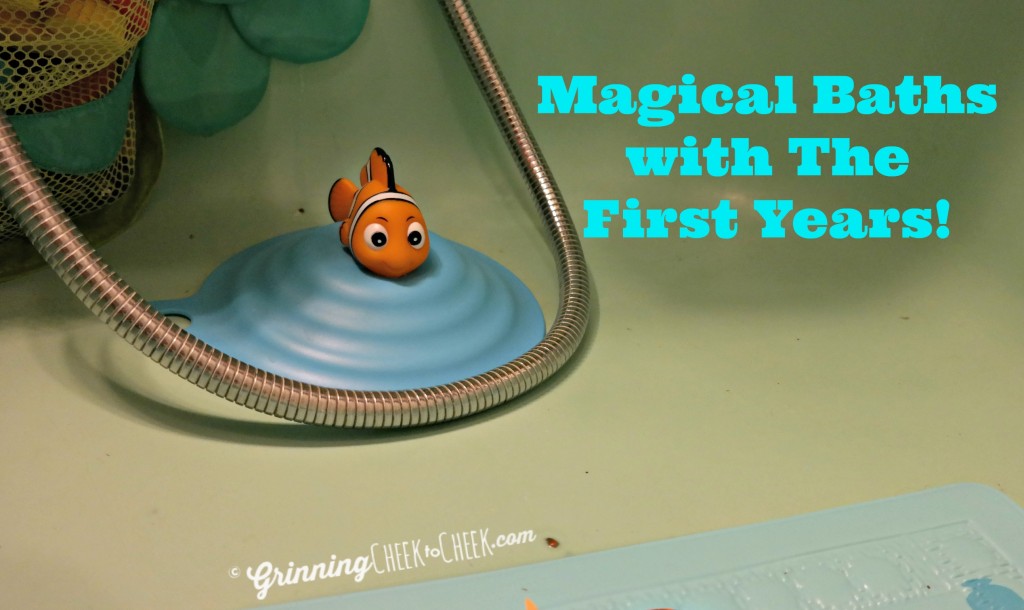 Mickey Mouse Helping Hands
The
Mickey Helping Hands
aren't Nemo, but they are awesome! The cute little helping hands suction cup to the tub wall to hold washcloths or other light-weight bath items. They won't hold much weight, I can get 2-3 wet washcloths on before the suction gives out, but that's plenty!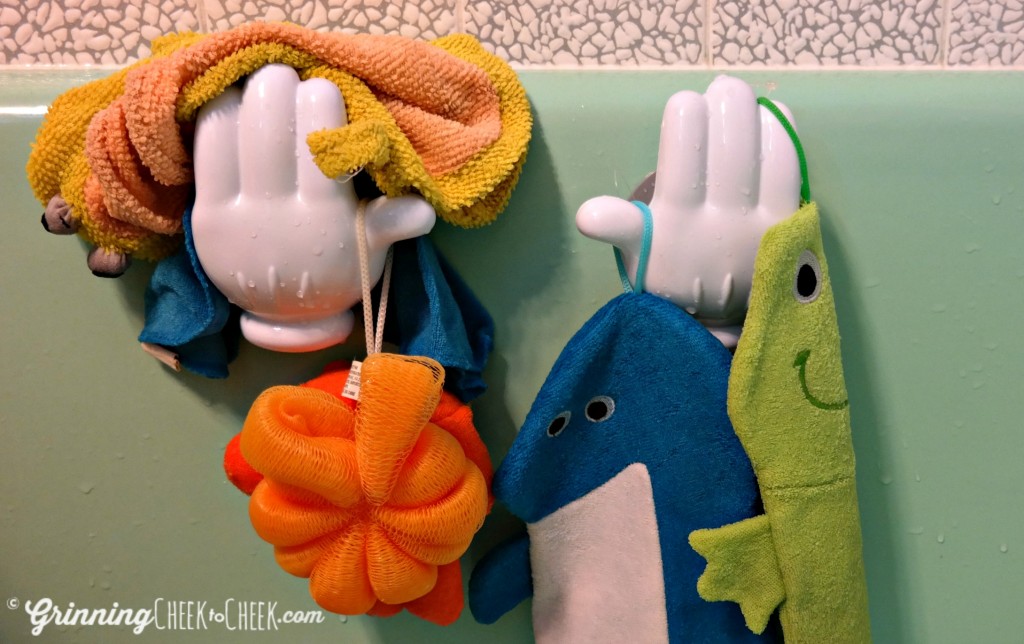 All the First Years products above feel like great quality, toys that will last a long time! I'm excited for bath time story telling and fun for many months and years to come.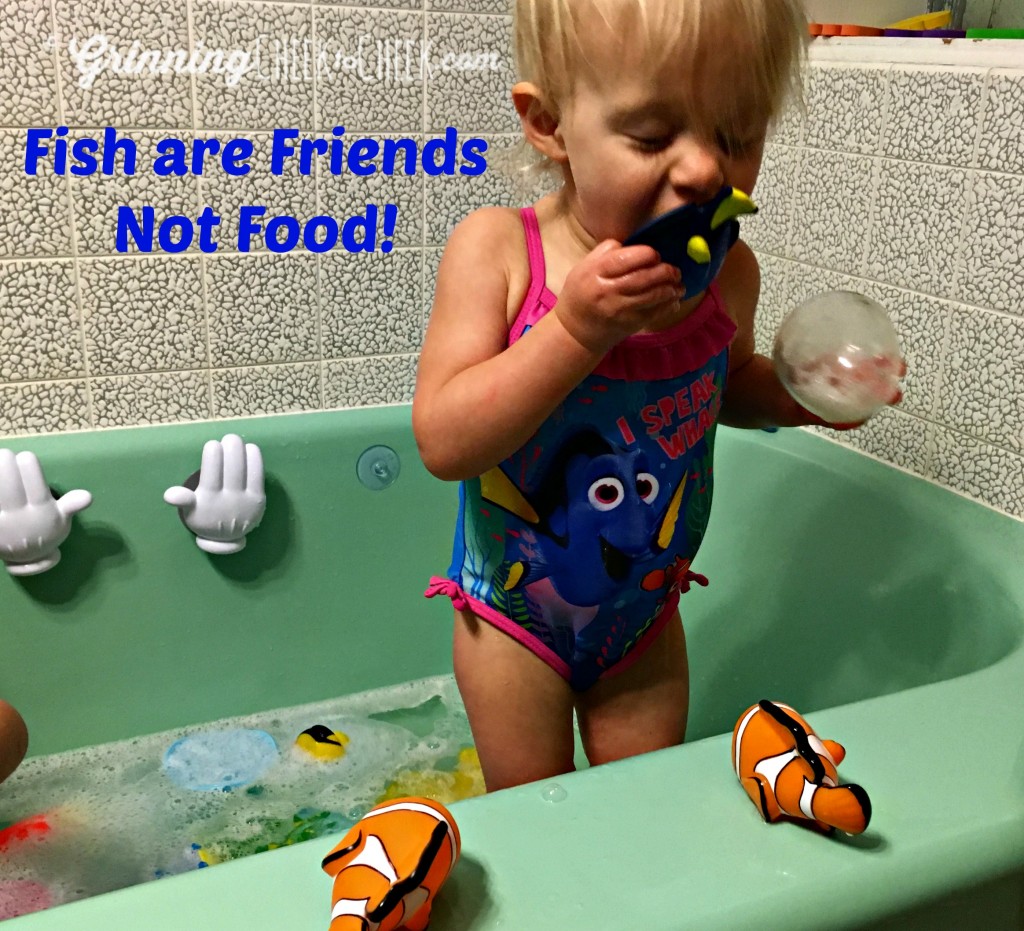 A special thanks to Dreamwave for supplying the Finding
Nemo
swimsuit. You can purchase these swimsuits at Amazon, Stage Stores and Meijer. Super cute swimsuit and towel to complete the Nemo fun!
I received the above products in exchange for a review, opinions are 100% my own as always.