Lake Louise and Lake Moraine
So when we got to Banff, it was already getting pretty late.  We set up camp and ate dinner.  Joes parents then went to bed because they were exhausted.  It was really cold – and raining or snowing depending on your elevation.
Joe and I decided to take a drive and check out Lake Louise.  Almost no one was out because of the rain and snow. It was still, and beautiful.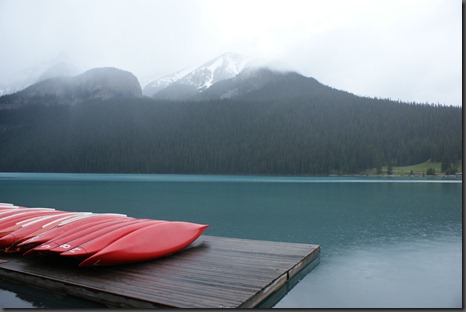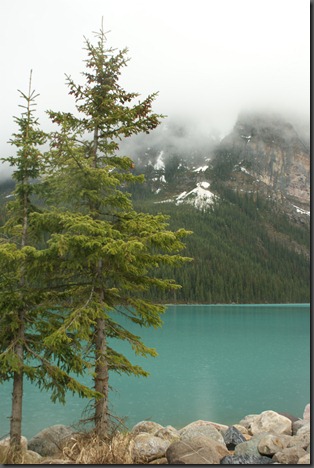 Then we decided to go even further up the road to see Moraine Lake: It was snowing up here – but still beautiful.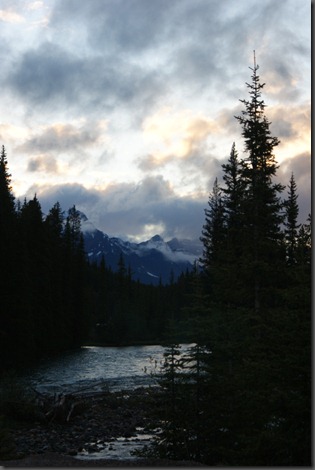 So When you go into the campground, you cross this river.  It was about 11pm here when this photo was taken; but it was still so bright outside.  we were in awe of the beauty and majesty of the mountains surrounding us.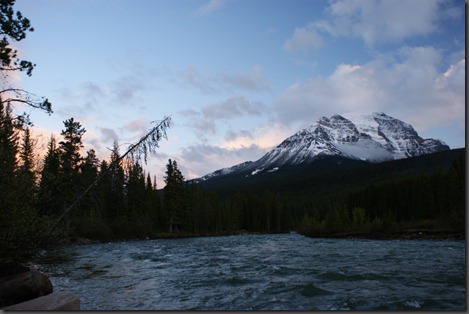 The next day was much busier outside – and a little nicer weather.  But I still love the backdrop of the evening sky in these photos more than the sunny day.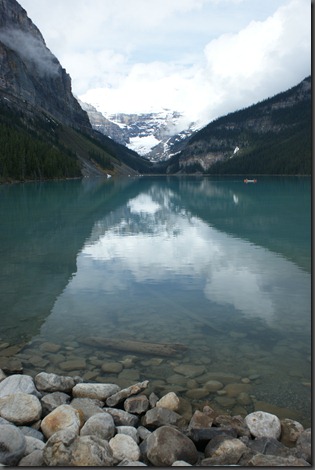 Click Here to see part two of the Banff Photos