I love to cook. Cooking fresh and delicious meals for my family always makes me feel a sense of accomplishment. But let's face it I'm a busy working mom. I don't always have time to prepare a meal that is going to take me 2 hours. Frozen entree's such as Stouffer's, which comes in several varieties including Lasagna with Meat & Sauce and Meat Lovers Lasagna, can be an amazing way to provide your family with a healthy meal in less time.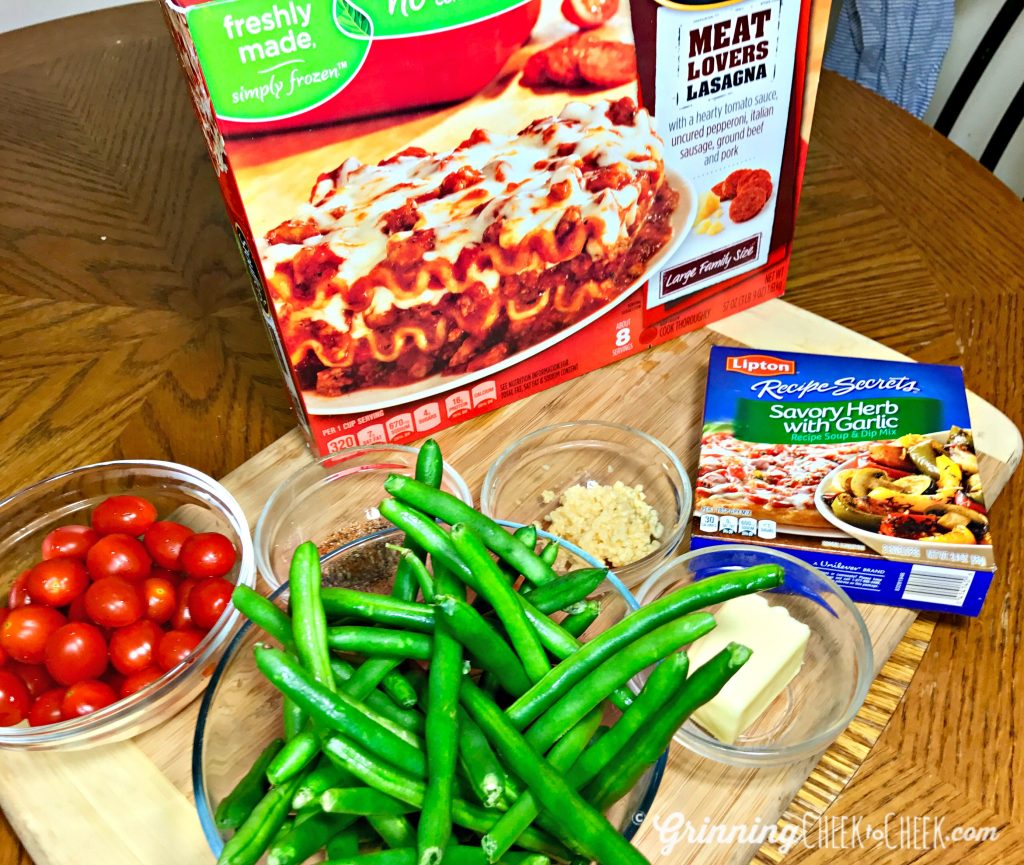 Balance Your Plate With Stouffer's
Balance your plate is an educational program that is designed to help families put together delicious and nutritious meals that incorporate both frozen and fresh foods. Way too often we feel like we want to eat healthier but it's time-consuming or it cost too much. You can feel good about pairing a frozen entree with a fresh side such as a salad or steamed vegetables because it allows you to provide your family with an amazingly tasty and well-balanced plate.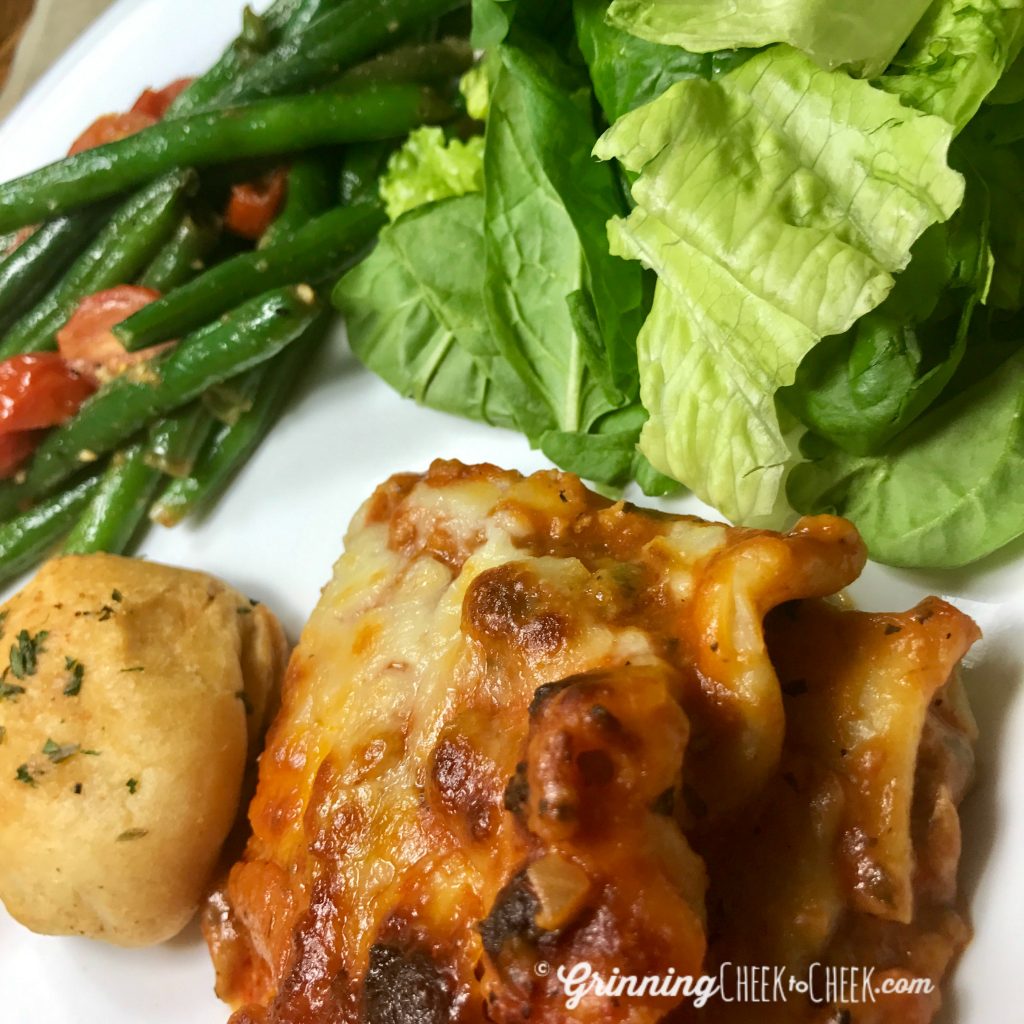 How Does our Family Balance our Plate?
As a busy mom and at the start of the crazy holiday season, I try to keep in mind that my family still needs balanced healthy meals. So what do I do? I pair tasty Stouffer's Family Size Meat Lovers Lasagna with my fresh garlic green beans with cherry tomatoes and salad. This meal was a hit!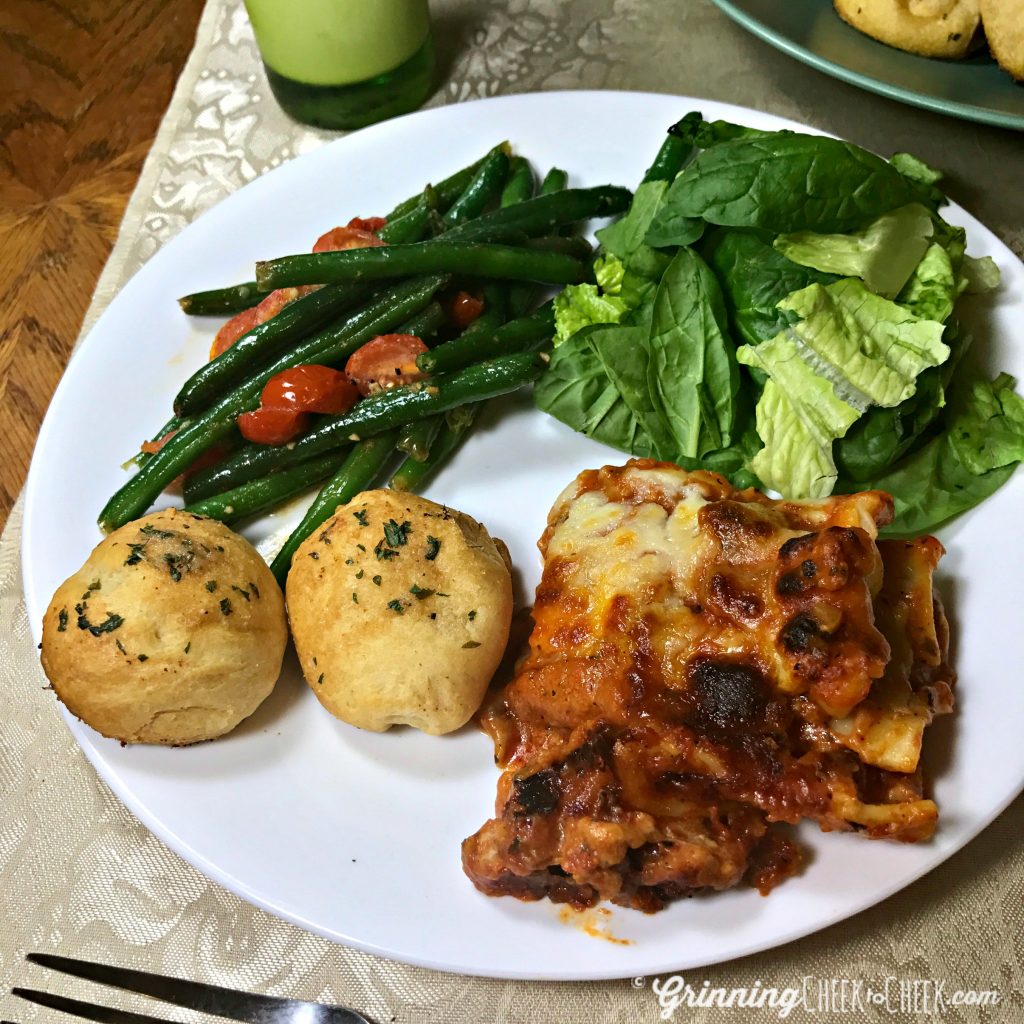 With Stouffer's Family Size Meat Lovers Lasagna, I was able to prepare my family a healthy balanced meal by pairing it with a fresh spinach and romaine salad, and garlic green beans with cherry tomatoes. The meal was full of flavor and I didn't have to compromise flavor and nutrition for convenience.
Feel free to share on our Facebook how you balance your plate.
This post is in collaboration with Balance Your Plate and Stouffer's. As part of the collaboration, I received product and incentives in exchange for participating in the program.