Driving Long Distance with Baby
Babyland is getting good at traveling!
This past weekend we packed up baby Micah and drove 8 hours to Burlington, KS! Micah did incredibly well with all the car time and we were super impressed. We left Saturday morning about 4:30am and stopped off at Cracker Barrel in Council Bluffs, IA to visit some good friends who recently moved there so the dad could be the Next Gen pastor at a church there. The brunch with them was a much-needed and well-appreciated break from driving, as well as a mental and emotional relief to be able to talk out the various job options Peter has been looking at it and what it all means for our family.
On the way back home, God blessed us with a fabulous waitress at a Denny's who interacted with Micah, gave him free goldfish and a cute cupcake cup, and was incredibly pleasant and accommodating. Friends and friendly strangers: truly a blessing.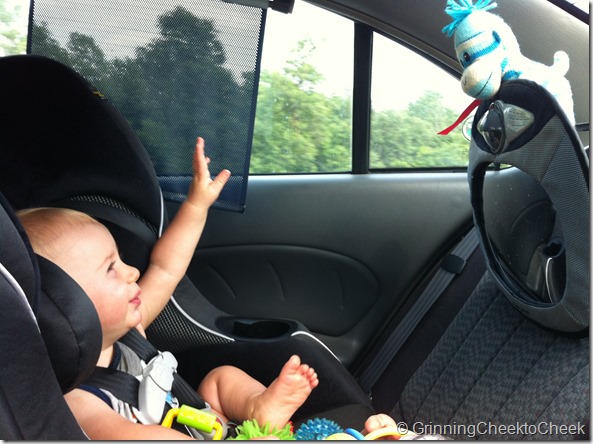 Towards the end of the trip home, Micah got very tired of being in the car so we took about a 20 minute break at a gas station to stretch and let him be free from his car seat for a bit, after which he fell right asleep (we drove from 2pm-11pm ish). His Graco car seat worked great! I felt really safe with him tucked securely into it, and the cup holders continue to be great toy holders.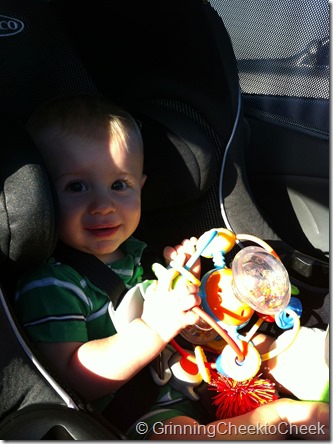 Babyland Interviews
In Kansas, we had a great time meeting the pastor and his family, as well as seeing the Christian Church of Burlington. Burlington, KS is a beautiful small town. The job description, though also an associate pastor of youth, is very different from that of Bullhead City, AZ, mainly because of very different youth and church demographics. And this coming weekend we are flying (3rd weekend of travel in a row!) to Cass City, MI to check out a third church. About a year ago we started praying for God to open doors for Peter to get the "right job" in youth ministry. We never expected 3 doors at once! Please pray for us and the churches to make decisions in line with God's will and not just our own ideas and comfort!
And baby Micah is 8 months old! Yay! He's growing up so fast!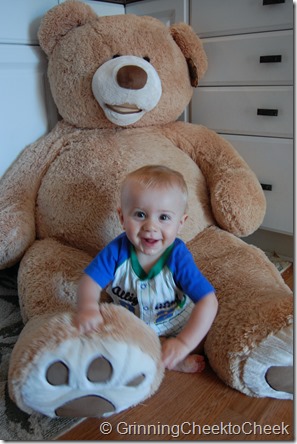 Family Time!
Before heading to KS, we got to spend some time with both of Micah's sets of grandparents! It was super fun to visit Nana Nubs and Grandpa Bruce on Friday morning, where we learned that Micah really enjoy eating beets and playing piano!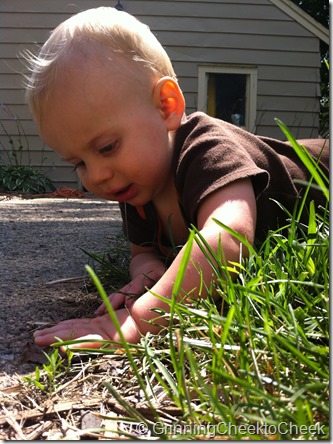 Then we spent the evening with my side of the family where it was really nice to relax and catch up a little. Plus my mom and grandma visited us on Thursday so they could play with Micah and even helped me clean some while he napped! With all this traveling, our house has quickly become a disaster area and it's been rather impossible to keep up with cleaning between working and traveling!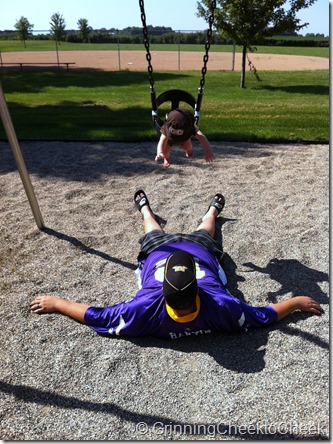 And since our house is so messy, yesterday Peter put the foot rest down on our recliner and we heard "crunch!" He had effectively crushed our Lorex Sweet Peek monitor. I was so sad! But it still turned on and Peter easily pried off the now cracked and broken glass covering, revealing a fully intact and functioning LCD screen below. Talk about durable! I was thrilled, it still works perfectly! I just have to be more careful not to let things hit the now unprotected LCD screen. Yay!