Moving my Family
A lot has changed over the last weeks! We have packed up our house, filled up U-boxes with Uhaul, put what was leftover after the U-boxes were full into a Budget truck, and drove cross country to Arizona! Now we are desert people! Haha. Really, is beautiful here, just a different kind of beautiful. We are living in a motor home (imagine 2 adults, 1 baby and 3 cats in a camper…. now imagine that camper just a little smaller….) while we decide whether we are going to buy or rent for while and house hunt.
`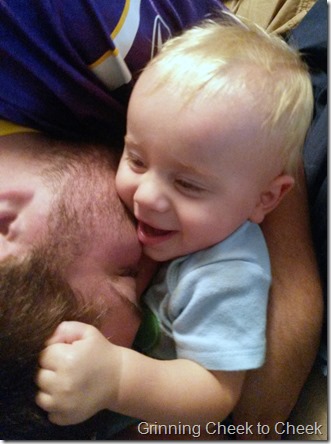 Camping with a Baby
Ok, so we aren't really camping, but we are living in a motorhome. The couch is folded down to hold Micah's Graco Pack 'N Play (awesome giveaway coming soon!). The cats' litter box is in front of the driver's seat, and we live on a sand pad next to the church. The motorhome was donated to the church a long time ago, and it's been put to good use. A good thing about living in a motorhome: it's pre-baby-proofed! Since they have to be equipped to drive down the road without cabinets and drawers flying open and everything tipping over, it's also Micah proofed!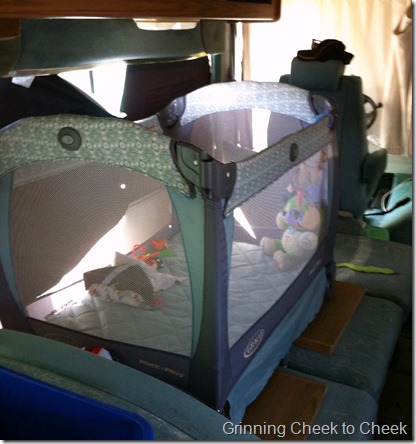 Being a Pastor's Wife
I guess it's technically a minister's wife and family. I have never spent so long in an empty church! It's kind of fun. One night we sat and watched tv shows in his office (since the motor home doesn't get internet or cable…). Otherwise Micah and I spend a lot of time in the little nursery. He loves the Weebles toys! We've started learning the names, faces, and routines and so far love Valley Christian Church.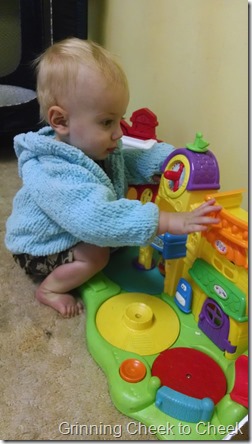 Arizona is Home
The little motor home is "our temporary living situation" as Peter calls it. The church is home. The people are great. Peter is learning the ropes of his new job, and I am just waiting for my MN nursing license to transfer to AZ before I can start work in the Western Arizona Regional Medical Center Emergency Room. Yay! Looking for a house is fun and hard, and our price range makes finding a family-friendly with-extra-space-for-visitors-and-others very difficult. But God has the right house for us, we just have to trust Him.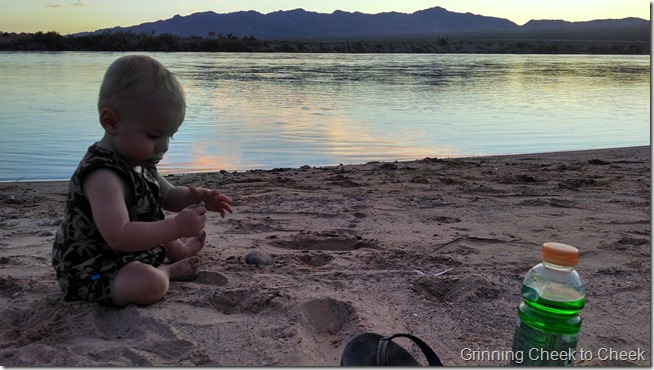 Watch for lots more upcoming posts about moving and settling in!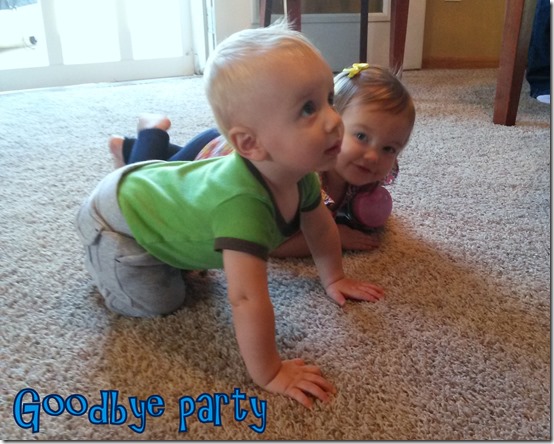 Photobombed by cousin Molly! At least she's looking.