Lots of pictures, not so many words. I can't help it, he's a cutie!
Together, that is. The house is together! Everything…. wait, no…. most things have a place. Some things are still sitting around waiting to find a home. Baby steps, everything will find a home eventually. But, now, it feels like home. Micah's babyland room is cozy, with space for my moon chair to nurse him and all his stuffed animals.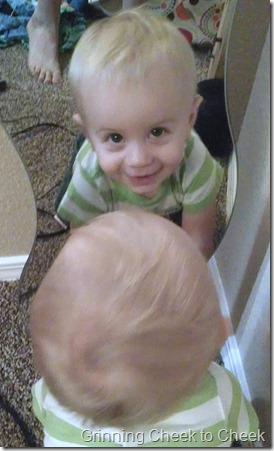 Plus his little Fisher Price rocking chair (part of his old 3-in-1 baby swing) which he LOVES to climb up on and shake. And all his toys are out in the living room so he can play all day long (except during nap time).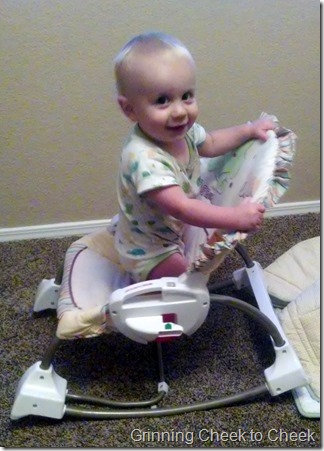 Baby Steps: Micah took his First Steps!
He's not quite 11 months old, but Micah takes steps! Little, shaky baby steps. One or two and then he falls down, but he's so proud of himself and we are so proud of him. He also walks along furniture, but he crawls when he really wants to go somewhere.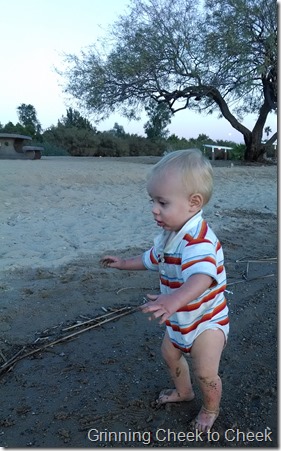 He also seems so smart! He puts his train "together", puts items down a tube, finds items we hide, and knows exactly where his snacks are.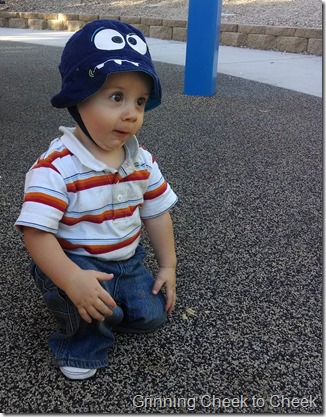 Bedtime has gotten rougher because he knows crying and pointing at the door are his only chance of getting out of the room.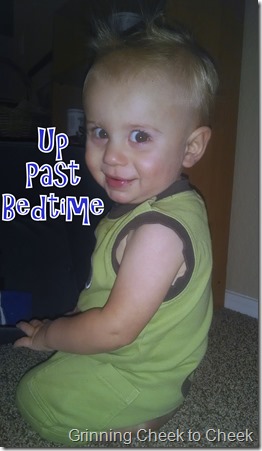 Arizona is Beautiful!
We went hiking up Christmas Tree Pass (there aren't any Christmas trees that I saw, just rocks, sand, petroglyphs, and tarantulas). It was really fun! We are looking forward to go back. And Peter enjoyed finding a tarantula to pet.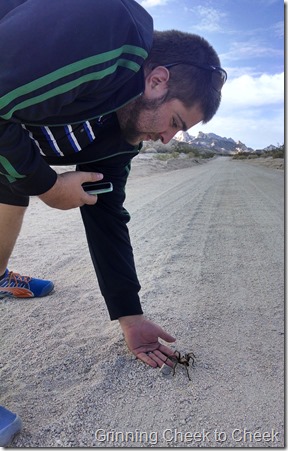 And Vegas is close by, so we spent one day there just walking around seeing the crazy expensive, beautiful displays in the casinos. And Micah loved exploring in his Radio Flyer (review coming soon!)
Baby's First Halloween
Micah dressed up as an…. Ewok! He was super cute. Our secret: we bought the bear costume after halloween last year, knowing he would be born and needing it, and got the orange fabric super cheap at a goodwill type store. Yay for cheap costumes! Peter used a monk robe and clothes he had to make himself a Jedi. And I used a cloth meant to be a wrap to be Hawaiian…. it didn't fit our theme, but it was last second as I was originally supposed to be at work.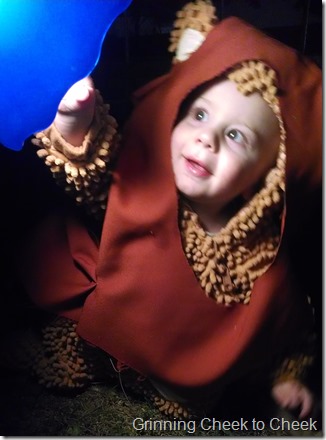 Speaking of work, I'm back at it! 36 hours a week,,,, ooffdaa… It's a lot, and I hate being away from baby, especially when I miss his first steps and have to put him to bed when I get home, which we both hate. Moms, how do you balance work, life, and family? Any tips?