Ethan loves the phone.  Not just loves it – he wants to EAT it.  We always have issues with being near him while the phone is around. 
I thought a new phone might steer his attention away from ours..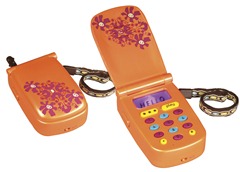 In comes B. Toys – A great company who sells their toys online as well as a variety of stores, like Target!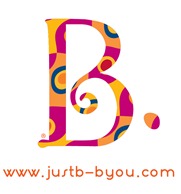 If you're like me, and you've browsed the isles at Target, you've probably seen the B. Toys Hello Phone.  And at a great price, around $14.95. 
It's a neat phone with some cool features.  Not only does it look like a flip phone – It also can record your voice and therefore you can 'talk' to your child on it!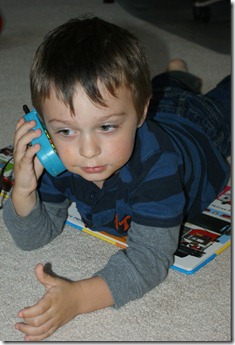 To record your voice, you simply hold down the 'record' button and then talk into the phone.  Let go of the record button when you are finished.  When you want to play the recording, press play – it's sort of like the 'talk' button on the phone!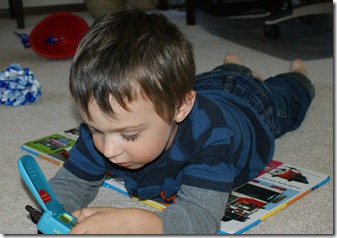 There is a small 'lock' button on the bottom of the phone to hold the voice recording – but it is not toddler proof, so it's not for making a long lasting message that you intend on keeping forever as a sentimental gift – but it's fun for playtime!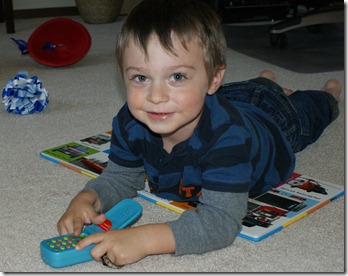 It is packed so nicely and can double as it's own gift-wrap as well – perfect if you're on-the-go and you need a quick gift for a toddler.  Andrew has seemingly claimed this toy as his own. He likes to pretend to talk to people (Like Daddy or Grandma) on it.  Funny thing is – when you give him the real phone to talk on, he won't say a word!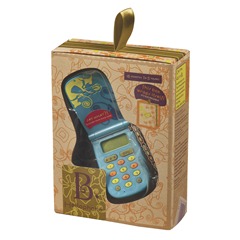 Ethan likes anything that he's not allowed to have. But when I'm on the phone, I simply hand over this phone so he can push the buttons on his own phone.   It works for a tiny bit – maybe just long enough for me to move away from him! Otherwise I'm not sure Ethan fully appreciates the phone yet, but he will!
Check out B. Toys on Facebook or Twitter, and check out all their other great toys at http://justb-byou.com/.