My baby is growing up so fast – and it's just so amazing to see who he is growing up to be! He's our serious child who is full of imagination and slightly obsessed with toys. He's usually pretty helpful, and *mostly* nice to his little brother…. except when he tries to play with Andrew's toys.
We love him so much and can't imagine life without him!
Figured I'd share a few pictures for you all to see –
Andrew was born: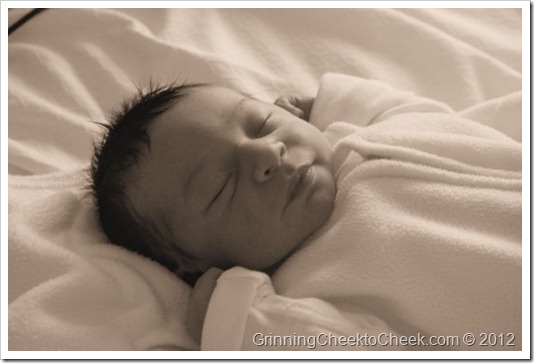 Andrew's 1st Birthday: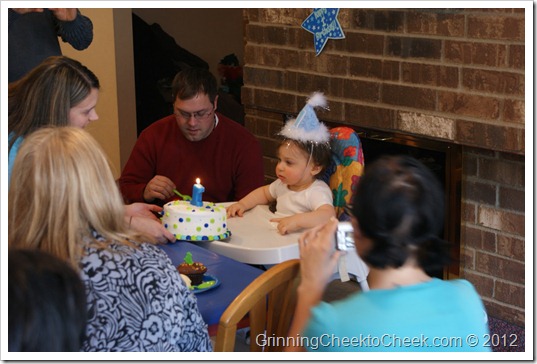 Andrew's 2nd Birthday: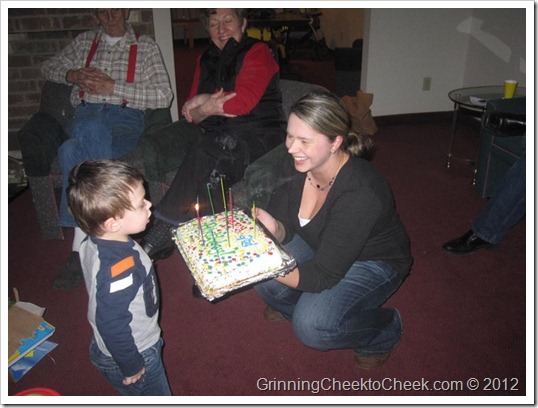 Andrew's 3rd Birthday: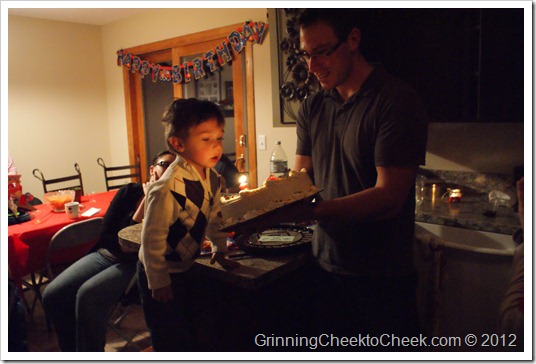 For his 4th birthday, we are having a few celebrations – Yesterday at Preschool, the class celebrated his birthday: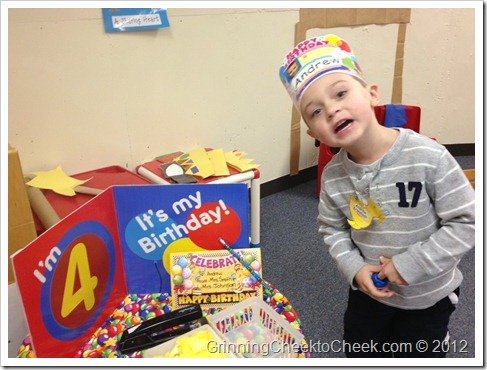 Then tonight we're going to have a special dinner – and this weekend we'll have his birthday Party!! Follow me on Instagram (@GrinCheek2Cheek) for more pictures of  the celebrations!
Happy Birthday Andrew!!!