I love 3-D Movies – Especially my favorite Disney Pixar ones that they are currently bringing back to life!  Coming out this Friday (September 14th) is Disney's Finding Nemo in 3-D!
Which my son loves (most) of – So I'm hoping to get him to the theater this weekend, to experience his very first 3-D movie.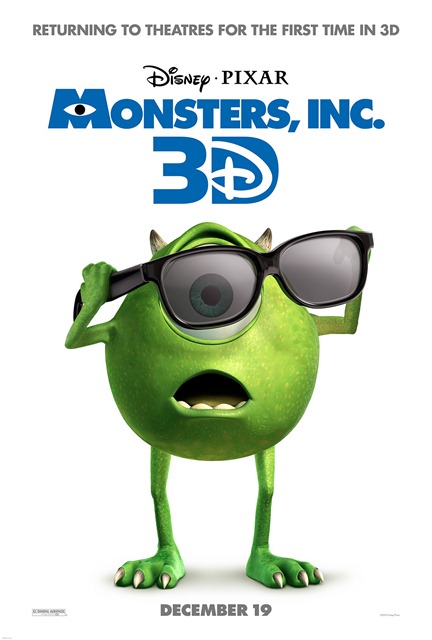 And then I just got wind that Monsters, Inc. is coming out on 3-D in December! Which (Aside from Cars!) is our families Favorite!  I do believe that Monsters, Inc. was the first DVD that my husband and I purchased without first having children of our own to enjoy it with.
So we're definitely going to be watching this on the Big Screen!  (We just might have to show up a few minutes late, because that opening scene is still a little terrifying for Andrew, haha!)
Be sure to keep up with the latest news and Previews for Monsters, Inc here, as well as on MONSTERS, INC. 3D on Facebook and visit the official site at Disney.com/MonstersInc3D!
Which Disney Pixar Movie is your favorite???