Over the last year or so, I have been getting accustomed to my Laptop. I had always been using a Windows Desktop, but it was finally on it's last leg and refusing to start. I knew when I was searching for a replacement that I needed something more portable than my giant desktop – because I'd be taking this thing everywhere with me: the park, back yard, coffee shops, and blogging trips – not to mention over every corner of our home to find me some peace and quiet!
It is quite unfortunate that I couldn't have held off another year before my purchase (although my Desktop officially croaked last July and now sits in several pieces on a shelf in our garage where my husband will "one day" revive it… Ha!) because I *really* have found some better options that I would have much rather purchased, like the Dell XPS 18 All-in-One Computer.


The All-in-One is not a desktop. Although it sits quite nicely on a desk – with a large enough screen that it can act as a desktop. The only thing it's missing as a desktop is a large hard drive and a killer video card for gaming.
It is also not a laptop. This is a little harder because it doesn't "fold" like a laptop and the keyboard and mouse are separate (although there is touch screen). It is however, very portable. I use this All-in-One all over the house: in bed I use a little wooden portable "desk" that my husband made for me while I was in college: and in the living room I set the screen at an angle on the couch next to me with the keyboard on my lap.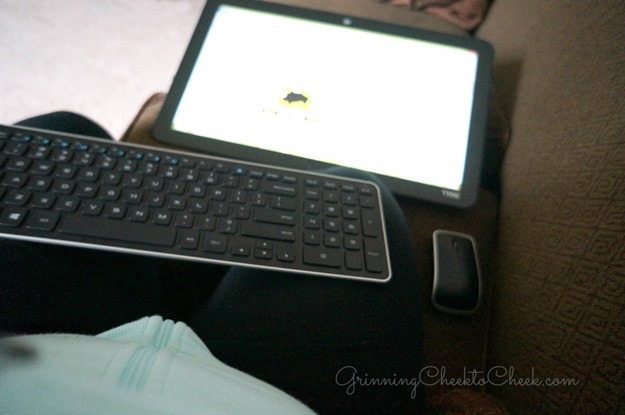 It is also not a tablet. The standing tabs fold back so it looks like a giant tablet – but It's not quite small enough to fit into my purse. it is certainly portable without the keyboard or mouse: and has a much better wireless antennae than any iPad I've ever owned (making it possible to use the computer wirelessly when you're farther away from an internet source.) This came in handy at our last hotel stay where my husband had to sit by the door of the hotel to get internet on the iPad – but we could be anywhere with the All-in-One.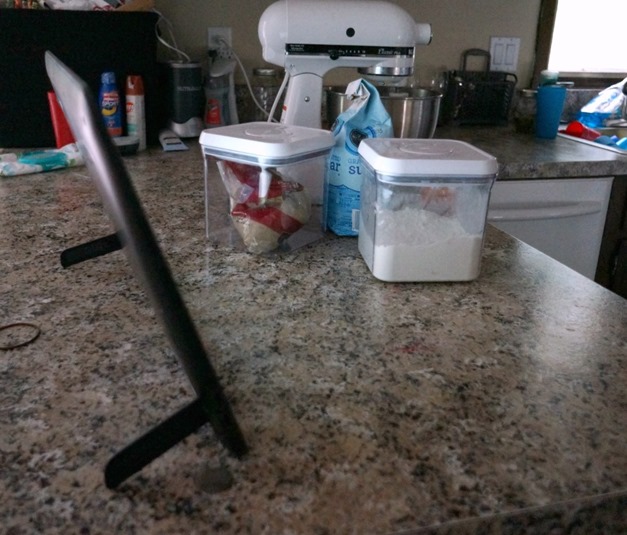 It's an All-in-One! The glory of this computer is that you can use it the way that you need to use it. If I want to use a recipe that I found on Pinterest and I don't want to print it off: I set the All-in-One on the kitchen counter with the recipe up. I can see it from across the kitchen to see what I need to do next. If I want it in the living room; or the bedroom – I just make it work: It's so versatile that I don't really have to struggle to get it anywhere. I also can be serious and set it on my desk: The family knows when the All-in-One is on my desk: it means business.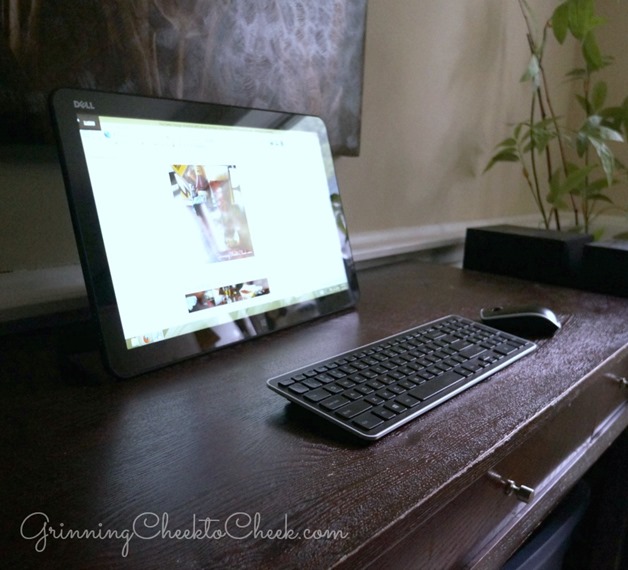 The Dell XPS 18 All-in-One is perfect for our family because all of us have a special use for it and it's so portable and light-weight that we can literally tag it along for whatever it is that we're going to do. I don't need a ton of space to set it up, and the kids can play with it while they're at a viewing distance from whatever it is that I need to be doing (like, dishes!).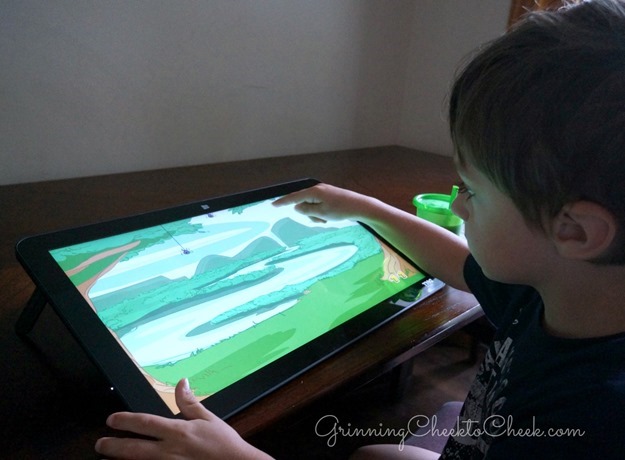 The battery life is quite impressive considering the programs that we are running on it while it's working. I have gotten about 3-4 hours out of one full charge – while running about 50 tabs in my browser window, Windows Live Writer, and my husbands game in the background that I "Cant Close!". I have never had a laggy moment, and haven't had any time where the computer has been less responsive than I require (and I'm PICKY!).
So if you're looking for a new computer for your home or for your child to go off to school with – I definitely think this one is the winner! I also highly recommend that you purchase the computer at Best Buy – where you can exchange it, upgrade it, or get support on how to use it from the Best Buy Geek Squad. The Dell XPS 18 retails for approximately $999 for the 4GB memory or $1250 for 8GB memory. Adding on Geek Squad Protection is highly recommended as there are a few things that could go wrong with this- starting with the tabs on the back. I'm always breaking something or another around here so the chance that something goes wrong in the next 3 years is pretty likely. At approximately $250 to protect for 3 years is really a great deal!

Remember to follow along with all of my Best Buy Reviews and keep up with them on Facebook!