The event will last over the course of the next three weeks – Until September 11th. I am planning on apx. 1 review post per day as well as 1 personal story per day. I'm not scheduling anything for the weekends – although I'll probably use them as my 'catch-up' days.
How on earth am I going to be doing all of these reviews?? The diaper companies who sent their own brands of diapers to be reviewed – will be measured by me on a scale of 1-5 in Several Categories:

I will also be explaining how and why I am giving the rating for most of the categories.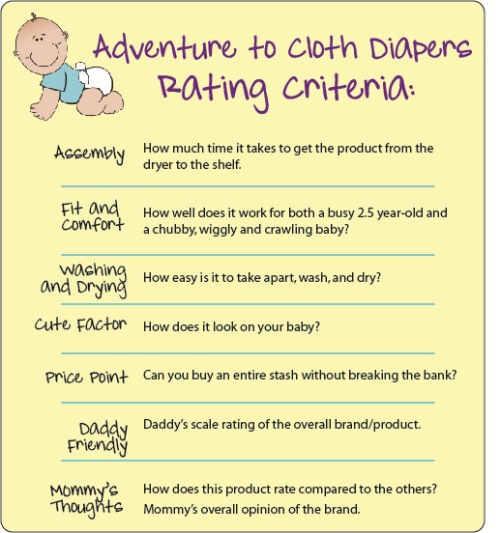 My Disclaimer:
Keep in mind that I am no expert – I'm totally just a beginner. I am giving my personal, and honest opinion and that has nothing to do with the love of the company itself or how much 'stuff' they gave me (or didn't give me) for free. My reviews are my reviews for my boys. Every baby diapers differently, and every parent has their preferences – I can't stress that enough! What works for me best, may or may not work for you the best.