GrinningCheektoCheek@gmail.com
MonkeyMomW@gmail.com
Amy is a wife of 12 years and a mother of two young boys – Andrew Born December 2008, and Ethan came along in November 2010. She lives in the suburbs of Minneapolis, MN. Amy and her family enjoy the outdoors – and would go camping every weekend if it wasn't so complicated to pack up all the gear and go!  They both enjoy Hiking and exploring, and can be
pretty spontaneous
!
When she's not chasing her two little guys around the house or playing Peek-a-Boo, Amy blogs about her families trials and successes from having two boys, decorating and renovating a foreclosed home, life of potty training, and let us not forget her
love-hate relationship with cooking and cleaning
, and her obsession with
clean floors
.
Amy works as a Dental Hygienist (Hence the name, Grinning Cheek to Cheek). After becoming pregnant with their second child, Amy and her husband realized that they needed to get out of their tiny condo, and move to a larger space, closer to Church and friends – and definitely someplace with a yard. They found a perfect house in a suburb of Minneapolis – just blocks from Church.  They love the space and the yard, but have several projects to do!
She enjoys getting to know other wonderful women that she is meeting online, and always loves a good google or twitter (@GrinCheek2Cheek) chat!
Andrea~  MonkeyMomW@gmail.com
Andrea is a wife and even newer mom in Bullhead City, AZ. Her toddler boy Micah was born in December 2012 and is busy learning new words every day! He has a big adorable smile that hides when the camera comes out, and big eyes that try to take in every bit of the world all at once.
Her baby girl Emersyn was born in August 2014  and has so much growing and learning ahead of her!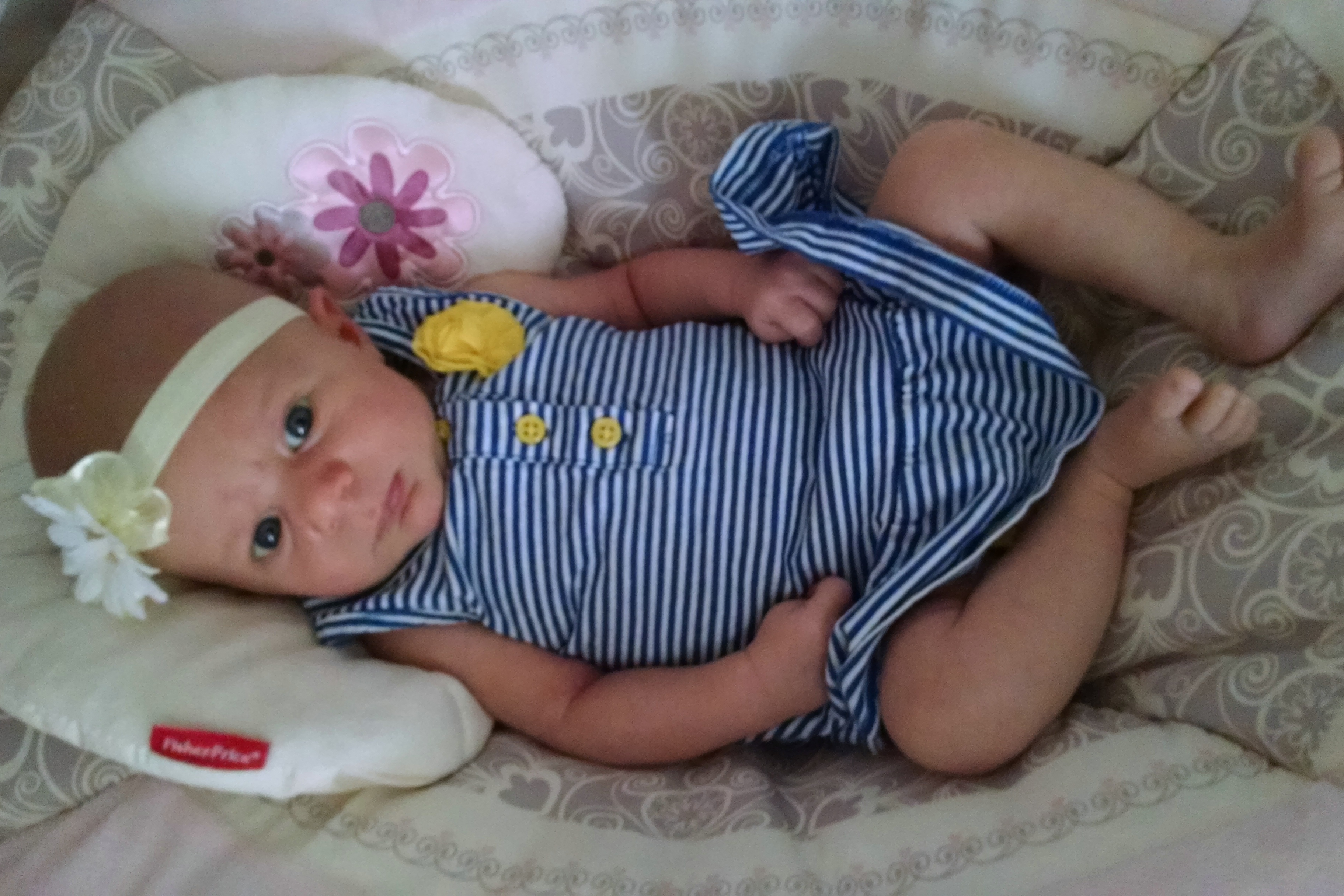 Andrea is actively discovering new tidbits about babies and life with each passing day but she could never do it without her husband of 3 years, Peter. Peter works as Associate Minister of Youth and Music at Valley Christian Church in Bullhead City, AZ! The move from MN to AZ is bringing all sorts of new adventures.
Andrea and her family would love to camp, hike, and swim all the time, but work beckons. Andrea is an RN (registered nurse) in the ER, a job which brings excitement, constant learning, and many new faces. She enjoys meeting and getting to know new people around every corner and looks forward to hearing from you!