Don't you  just hate it when someone tells you they have a surprise for you, but they won't tell you what it is?!!!  I'm not going to do that today… I have a Giant Surprise to share with you all – but it mayyyy not be what you're thinking.
Actually, my surprise isn't even about me – It's about one of my favorite brands that is based here in my state – Green Giant.
Catching on yet?
Green Giant has a Giant surprise – they've come out with a New Snack – Veggie Chips!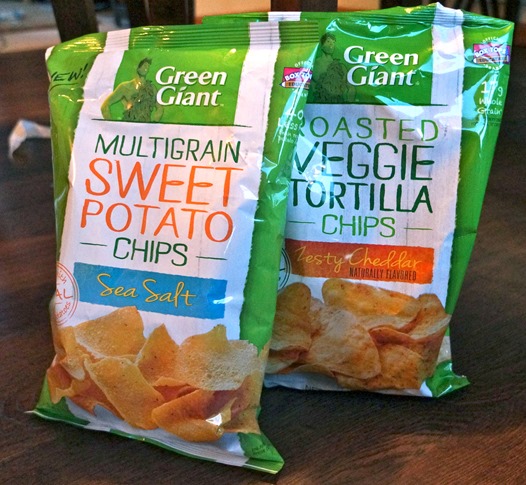 I had the wonderful opportunity to sample these chips – and I've got to say, they did a pretty good job!  I mean, If my health wasn't of concern to me, I'd probably still choose salty greasy potato chips over the veggie chips: BUT – My diet and my health are in fact a concern to me – so these healthier veggie chips are a much better option for curbing my crunchy/salty needs. They taste delicious – and my whole family loves them.  They gobbled them up!
Interested in the Facts?
Roasted Veggie Tortilla Chips Zesty Cheddar Flavor are made with real vegetables, 17 grams of whole grain per serving (48g are recommended daily), and are naturally flavored.

The Green Giant™ Multigrain Sweet Potato Chips – Sea Salt Flavor are made with real sweet potatoes and made with 14 grams of whole grain. Plus, they contains 40 percent less fat than regular potato chips*!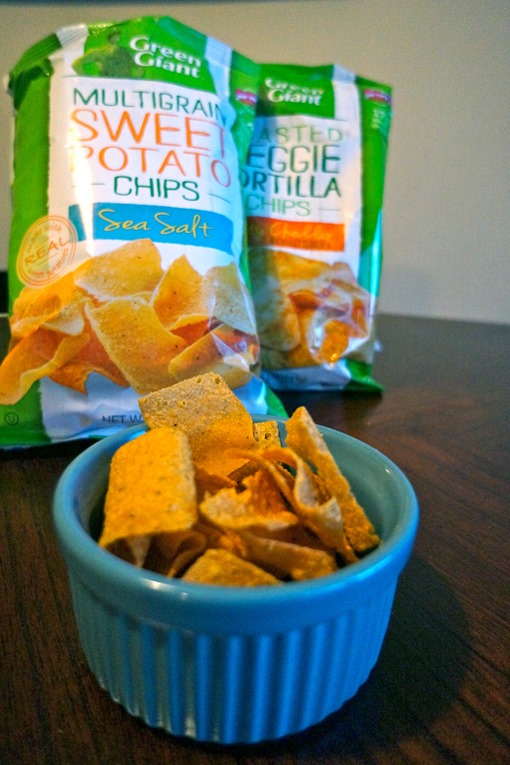 To celebrate this surprise – Green Giant is encouraging people to share about their talents – And I really REALLY tried to think of a talent that I have…  I couldn't help but think of all the things that a teenage boy would think of… like, burping the alphabet..
But what I came up with, I'm not so sure is really a talent – or – a deformation… ha!
My thumbs are double-jointed…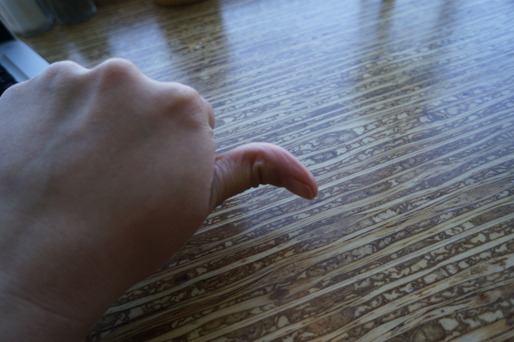 This does create some minor issues in my work life (holding instruments firmly without thumb fatigue) – and definitely caused problems with me playing the flute/piccolo when I was growing up – because my thumbs don't STOP where they're supposed to – they just bend, and it looks weird (my teacher *hated* it!)
So Green Giant is wondering if you have a special 'talent'? To see the surprise talents that the Green Giant has unearthed – check out this youtube video.
Want to share your surprise talent?  you can show the Giant your talent on their facebook page.
Green Giant also wants everyone to try these new chips – so they've offered a printable coupon – check it out here. Green Giant Coupon.
You can learn more about these chips at Green Giant's Facebook page.
You can also see more surprise talents on their You Tube Channel.
Thank you to The Green Giant™ for being a sponsor. Show the Giant your surprise talent at www.facebook.com/greengiant