Thanks to Wendy's for sponsoring today's discussion!
6 seconds could win you $6,000 in Wendy's #6SecondsFlat Flatbread Sweepstakes!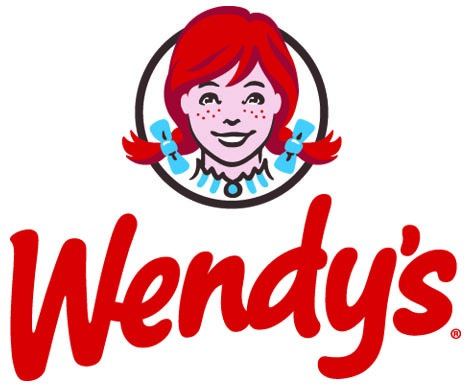 Wendy's Flatbread Chicken Sandwiches are back for a limited time and they want to know what you think about them! Wendy's is celebrating the return of the Smokey Honey Mustard Flatbread Grilled Chicken and Asiago Ranch by hosting a weekly $6000 giveaway!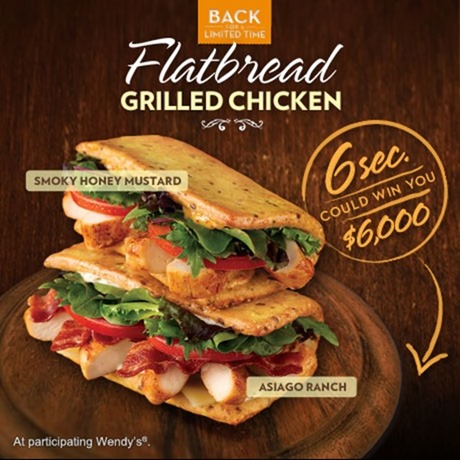 How do you enter? It's so easy!  Tell Wendy's what you think about their flatbreads in a Vine or Instagram video then send it @Wendys (through twitter, Instagram or Vine) with the #6SecondsFlat tag and then my custom hashtag #GrinChk2Chk6.
Each week of September, one lucky winner will be randomly selected to receive a $6000 prize.
Visit the sweepstakes landing page for more information and view the "official rules" at the bottom of the page.
Check out my video!!
Wendy's is handpicking the best video entries to re-post from their official Wendy's social media accounts to be featured on the contest website. Be sure to check out the sample videos on the 6 Seconds Flat landing page by clicking on any of the video squares.
You can visit the sweepstakes page here for more information.
So get out to your nearest Wendy's and try one of their Flatbread Chicken Sandwiches: Try both flavors, Asiago Ranch (it has bacon on it) and Smoky Honey Mustard (only 370 calories). Then, create your own fun 6 second video, and enter the #6SecondsFlat Sweepstakes. Don't forget to add #GrinChk2Chk6 to your entry (I'm in a contest, too!) Let me know via a comment if you entered, so I can go check out your video! 🙂