Hi, everyone! It's Chrissy from The Taylor House! I am so excited to be sharing some delicious cookie recipes with you here at Grinning Cheek to Cheek. I have picked ten of my favorites to share with you, some of which I have created and a few from some of my favorite bloggers!
I love trying new recipes or creating my own new version of a recipe for my family. My boys love it when I make cookies and they seem to always be requesting cookies with either peanut butter or caramel. So, I have quite a list of cookie recipes in my file and have tried to share them with my readers and fans over the last year. I went several months were I made a new type of cookie every week for my boys. They loved it and I found so many new cookies to add to my rotation of baking.
What are your favorite cookies? How often do you bake?
Here are 10 Cookie Recipes for you to check out! Enjoy!
1. Smores Chocolate Chip Cookies
3. Peanut Butter Crispy Cookies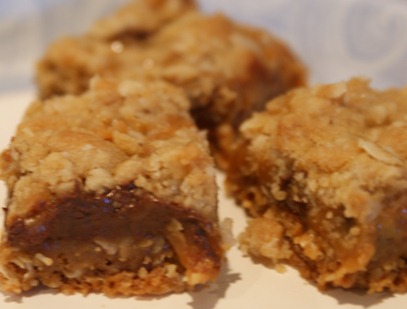 5. No- Bake Peanut Butter Cornflake Cookies
6. Chocolate Chip Cookies
7. Chocolate Star Cookies
10. Million Dollar Cookies
I hope you enjoy looking through these recipes and try making them yourself. If you are anything like me, one of these cookie recipes will hit the spot! I would love to hear about new dessert recipes, so leave a comment below and share them with us!
About The Author
Chrissy Taylor is a wife, Mom, blogger and property manager. She and her husband of 15 years are raising two active boys in the Twin Cities area of Minnesota. Chrissy enjoys blogging about cooking, crafts, gifts and household tips.

You can connect with her at:

The Taylor House * Facebook * Twitter * Pinterest * Google+